When Kanye West made a surprise cameo at the 2022 BET Awards, he seemed to be making fun of his broken marriage to Kim K. The "Donda" rapper went on stage to recognize his close buddy and music icon P Diddy, real name Sean Combs, who had won this year's Lifetime Achievement Award.
The father of four gave a speech while wearing a zip-up sweatshirt, a cap, and a complete face mask. During his address, he said some touching things about how much he admires Diddy.
Reference Of His Split With Kim K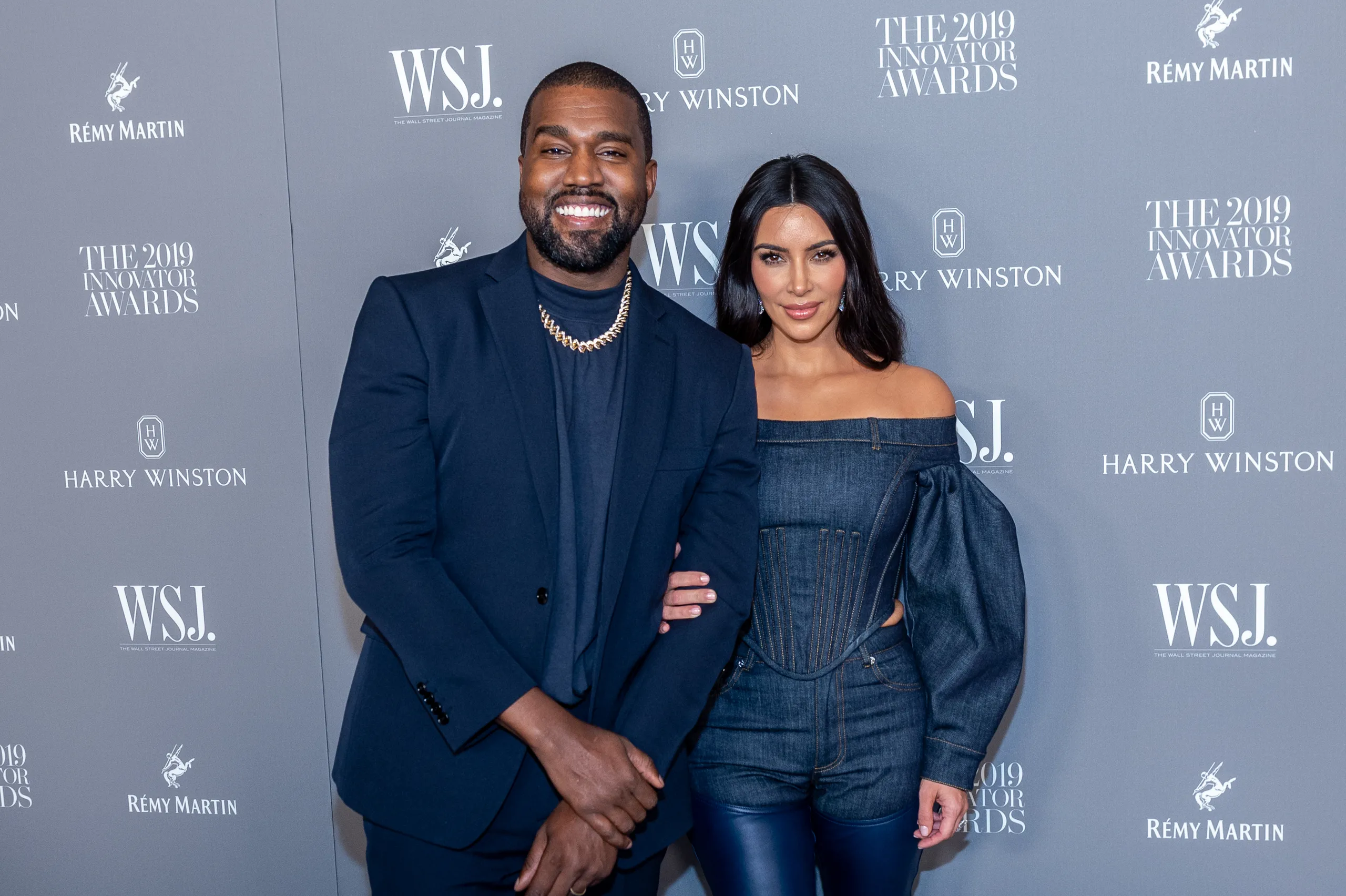 In February 2021, Kim ended the relationship with the 'Yeezus' rapper. The couple initially divorced amicably before tension arose due to Kanye's frequent social media outbursts. In October of last year, the creator of SKIMS went on with Pete Davidson, prompting Kanye to make threats against Kim's new man publicly and in his music.
Kim filed for separation from Kanye in January 2021. Following to this Kim K didn't communicate with Kanye West for eight months. She maintained that it is wise to keep marital concerns off social networks in her advice for managing divorce.
Kanye's Relationship With Diddy
Kanye West made light of his failed marriage to Kim Kardashian and remarked on his bond with Diddy over the decades throughout his address. He remarked, "I go to him for advice to this day. He inspires so many of my choices, so many of my life choices. My wife's choices. Thanks for that, Puff."
In fact, Kanye highlighted how significant Diddy has always been influential to him during his address. Kanye further went praising Diddy adding, "This man has been through [and] survived a lot of stuff and broke down a lot of doors so we can be standing. He broke down so many doors of classism, taste, and swag. Puff, if I never told you I love you, you're my brother."
Following his allusion, Kanye clarified that he made the surprise appearance since he can not really miss up on the chance to pay tribute to Diddy and his accomplished career.
What Is Going On With Kim And Kanye Right Now?
Although Kim filed for divorce back in January 2021, Kanye West and Kim Kardashian haven't actually separated yet, as well as the process has been a little opaque.
Things appeared tight, then they appeared calm. Kim Kardashian then began dating Pete Davidson, and Kanye then made comments in public about their reconciling and purchased a home next to Kim's. Sincerely, a lot is happening.
Watch the Kardashians make a big deal out of this 😭😂😂

— Him (@the_boi_u_liked) June 27, 2022
I'm going to take it as a reference to his heartless song 😭

— Boxcarchildren (@Boxcarchildren1) June 27, 2022
Wth?🙄

— 55Vegan (@loridoe) June 27, 2022
I wish he did not mention that Kartrashian

— Rose (@Rosesthorn) June 27, 2022
Kanye West and Kim Kardashian have always been into controversies. Let's see where this relationship go to because not everything comes simple either with Kanye or the Kardashians.