American Socialite Kourtney Kardashian is having a happy time with her husband Travis Barker who officially tied the knot on May 22 this year. She is now taking the Internet in awe with her recent transformation that many believed looked like her sister Kendall Jenner's look. The Kardashian-Jenner family is always in the highlight and has always been around many controversies.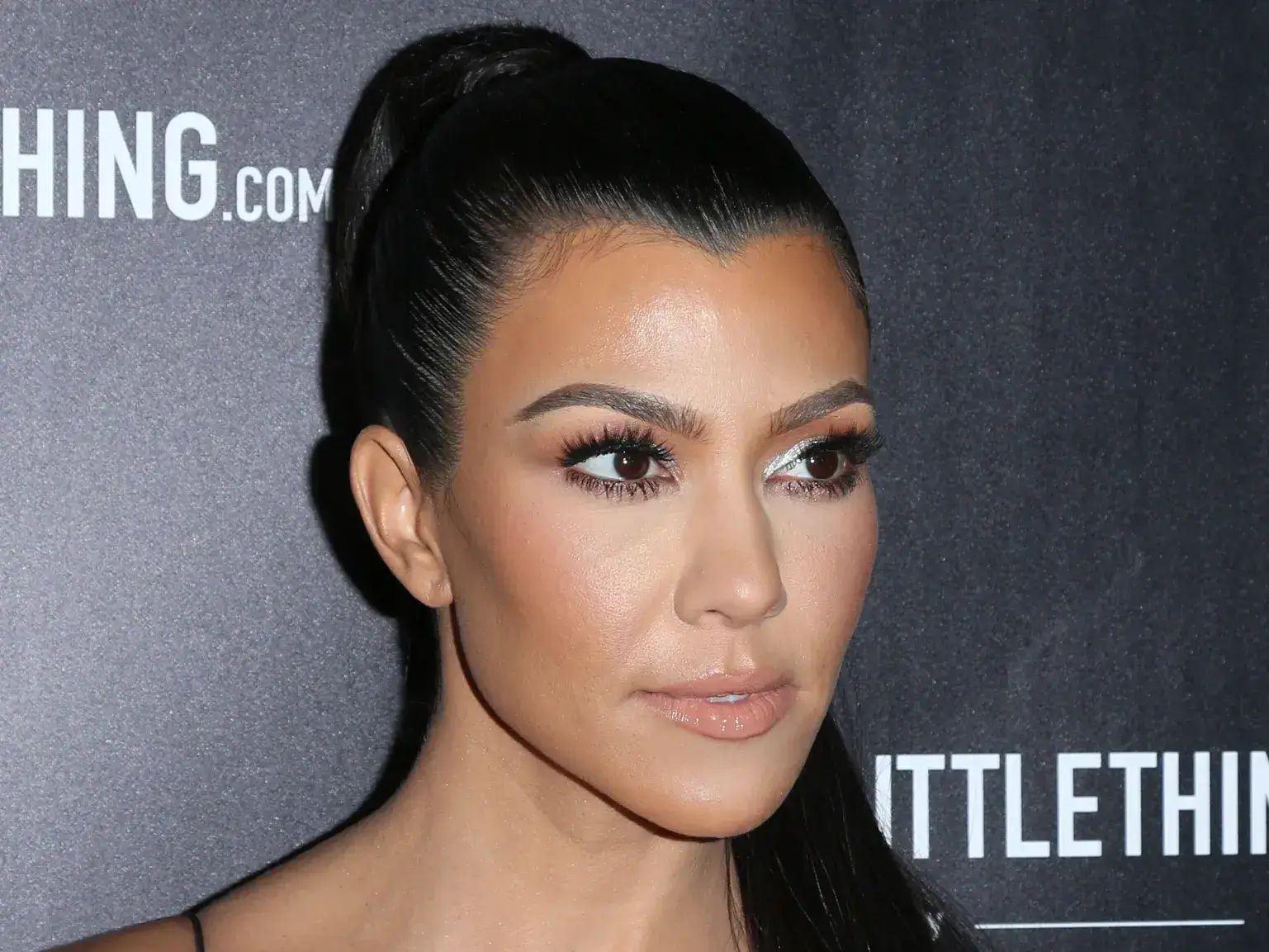 Also Read: Lizzo Wants To Have Threesome With Kourtney Kardashian and Travis Barker
Kendall Jenner is the daughter of Kris Jenner and Caitlyn Jenner, she is one of the top earning models having risen to fame through the reality television show Keeping Up with the Kardashians. 
Drastic Transformation of Kourtney Kardashian Which Looks Like Her Sister Kendall Jenner
Also Read: Newly Wed Kourtney Kardashian Relieved After Travis Barker Recovers From Life-Threatening Medical Condition
On Thursday, the 43-year-old socialite shared an Instagram story that suddenly garnered lots of attention as she was looking completely different from her usual look. In a recent clip, she was wearing an ultra-short and choppy fringe, while her hair was mixed and lengthened with extensions that were attached in a ponytail.
You May Also Like: The Boys' Latest Episode Decimates Gal Gadot's Tone Deaf Imagine Video, Tops Kendall Jenner's Pepsi Ad Parody
She is known for her nude vibe with sometimes makeup-free appearance however she scrapped her old look and went for a dramatic makeup look with red lipstick, lengthy eyelashes, smoky eyeshadow, and a nude outfit with a statement necklace.
This made many fans believe that her change looks very similar to her supermodel sister. Though the star didn't keep it permanent as she came back with her signature style hours later.
Kourtney Kardashian's Makeup-Free Look
Also Read: Why Did Kendall Jenner Break Up With Phoenix Suns NBA Player Devin Booker?
She recently uploaded her pictures on Instagram with no makeup look wearing a green two-piece bathing suit. The picture was taken from a pool outside her $ 9 million mansion.
The photo was looking authentic, with the exclusion of the usual edits and filters which is one of the things the Kardashian-Jenner clan is known to use while using social media platforms. Other than her pictures, she also posted snaps of her children who too were enjoying the luxurious pool.
Source: Instagram