Everyone recognizes Rihanna as one of the more fierce and loud celebrities. While her style and attitude combine to make her unstoppable, the singer has also shown that she has strong beliefs outside of the spotlight. As her constant push away from the Kardashian-Jenner family was ever a signal, Rihanna does not like the nepotism-fueled characters being affiliated with her in any possible manner.
The Jenners, specifically Kylie Jenner and Kendall Jenner seem to be obsessed with Rihanna. As they have constantly attempted to befriend the Diamonds singer. However, the singer seems to be more comfortable with Kylie Jenner and Kendal Jenner at an arm's length away from her.
Rihanna seems to be an icon for Kendal Jenner and Kylie Jenner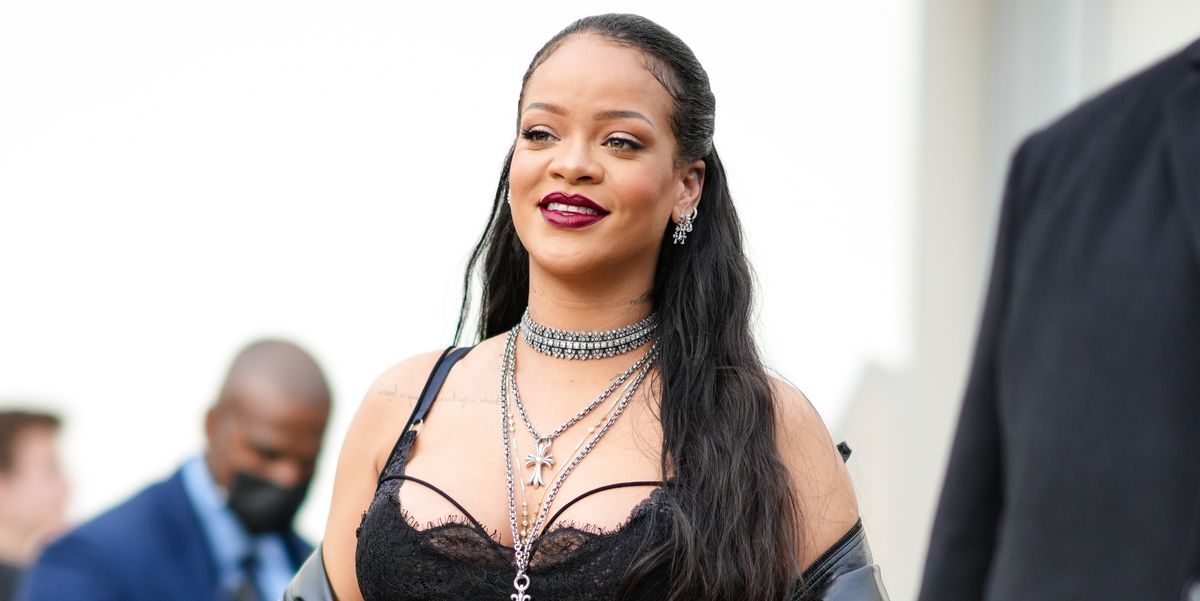 The singer is renowned for both her ethereal beauty and snark. According to the claims, she allegedly once humiliated Kendall Jenner at the 2018 Met Gala. At the age of 21, Kendall Jenner won the Fashion Icon of the Decade award just months before the occasion. The singer hosted the annual Met Gala in New York while decked out as the Fenty version of the Pope.
"Rihanna was standing next to Kendall Jenner at the bar and loudly said, 'Good thing I have curves to pull this outfit off, I would hate to be a stick figure!' Then she just stared at Kendall, laughed in her face, and walked away."
Supporters of Kendall Jenner criticized the singer for her body-shaming remarks. However, those same fans of Kendall Jenner defended the singer, saying that she made those remarks for a cause. According to fans, the model is a pampered, wealthy star. She has only become well-known because of her family's connections. This is why Rihanna does not tolerate her.
Also Read: 'If I knew…I'd have never done something like this': Kendall Jenner in Tears After Rihanna Publicly Humiliated Her, Called Her a Privileged 'Stick Figure' Who's Nothing Without Family Connections
Rihanna wants to have no affiliation with the Jenners
Rihanna the boss lady made sure that she kept herself aloof from the two sisters Kylie Jenner and Kendall Jenner. The self-made lady Rihanna was born in Barbados. She comes from a very humble background but today she owns the industry of Hollywood.
She is often known for her cool, bold, and straightforward attitude. It's not new that Rihanna has been very outspoken about how much she can't stand the Kardashian family.
Back in 2013, Kendall Jenner was really excited to be at Rihanna's concert and tweeted "If Rihanna doesn't perform Complicated tomorrow I'm gunna be very upset #FavSong!". To which Rihanna replied, "@KendallJennver Well don't come".
But as not everyone is born with a silver spoon, similarly not everyone is born into humble families. There are obviously people who are born into rich families, they live in that atmosphere they adapt to that life. The Kardashian-Jenner family has always been known to keep up their relevance by befriending popular figures, however, Rihanna is not having any of it.
Also Read: "Cometh the stage, Cometh the Queen": Rihanna In Talks To Headline The Super Bowl Halftime Show After Taylor Swift Bows Out
Kylie Jenner has always used the singer as her blueprint
The "self-made" businesswoman for Kylie Cosmetics also appears to have stolen product concepts from the musician. In 2014, Rihanna founded her own firm, Fenty Beauty, which by 2017 had grown to include 50 concealer colors. While Kylie Cosmetics is primarily a lip-based cosmetic firm, it would quickly grow to have 30 shades.
In 2014, Rihanna wore the famous crystal dress to the CFDA fashion awards. The outfit was made by Adam Selman using over 230,000 Swarovski crystals. The singer's choice to wear the crystal dress with nothing below is what makes the moment so bold. Kylie Jenner, however, imitated the look with an almost identical dress in 2018 and shared it on her official Instagram page. As she was wearing a nude bra underneath the dress, the boldness that the outfit formerly symbolized was immediately diminished. This is why Kylie Jenner's way of wearing the crystal dress was inferior.
Even though the Kardashians seem to thrive on riches and controversy, Rihanna continues to be a powerhouse when it comes to fame and success. Despite Kylie Jenner's best efforts to mimic the singer's look and business strategies, she is still second to the singer.
Also Read: "It was the ultimate betrayal": Rihanna Called Jennifer Lopez 'Desperate' For Dating Her Ex-Boyfriend Drake, Was Deeply Hurt After Confiding Her Relationship Troubles In JLo
Source: YouTube