Kylie Jenner, the founder of Kylie Cosmetics, and American rapper Travis Scott have reportedly split up as they are on a break from their relationship. In the aftermath of her heartbreaking split from the rapper, the cosmetics mogul is allegedly leaning on her sister Kendall Jenner to cope with the difficult times she has been experiencing. However, the 818 Tequila founder is also going through the same phase as she broke up recently with her partner Devin Booker.
In 2017, the mother of two met with the rapper, and they have had an on-and-off relationship since then. After spending her Christmas and New Year with her family apart from Travis Scott, rumors started to circulate that they were splitting up. After rekindling their romance in 2020, reports claimed they decided to call off their relationship a second time.
Also Read: 'Cancel Kylie for promoting Wildlife Hunting': Kylie Jenner Wears Lion Head To Paris Fashion Show, Now Enemies With Animal Rights Activists Worldwide
Kylie Jenner And Kendall Jenner Are Strengthening Their Sisterly Bond
During the star-studded Schiaparelli show during Paris Fashion Week, Kylie Jenner turned heads with her appearance in a black gown with a giant lion head attached to it. This time at the PFW, she adorned bold looks to the show, and it appears that she is trying to strengthen her confidence in her career and personal life due to the relationship struggle that she is experiencing. The founder of Kylie Cosmetics and Kendall Jenner are reportedly helping each other to come out from their saddened phase of breakup.
In a recent interview with Hollywood Life, an insider revealed that the mother of two was impressed by how her sister handled the breakup with Devin Booker so well.
The insider told the outlet,
"Kendall and Kylie's sisterly bond has gotten stronger in the past couple of months because of the difficult breakups they both had gone through."

"They were, and still are, each other's rocks and, at times, shoulders to cry on. Kylie saw how strong Kendall was throughout the whole ordeal, and she really needed some of that strength for herself."
The source close to them said,
"She leaned on Kendall a lot, and Kendall was there for her every step of the way Kylie is so grateful, and their sisterly bond is, literally, unbreakable right now."
After Kylie Jenner and Travis Scott weren't seen together for a while, including major holidays, fans speculated they'd split again, which was confirmed later by an insider.
Also Read: "It means something real nasty in Arabic": Fans Are Confused After Kylie Jenner Names Her Son 'Arie'. Request the Billionaire Model to Changer Baby's Name
What Caused Kylie Jenner And Travis Scott To Break Up?
According to reports, Kylie Jenner and Travis Scott, the most stable couple among all Kardashians, took a break from their relationship for the second time. Their relationship began in 2017, and they are not married, but they separated two times during their relationship, including on-and-off small rifts. According to reports, they both parted ways because of the differences in their lifestyles and schedules that resulted in their separate lives.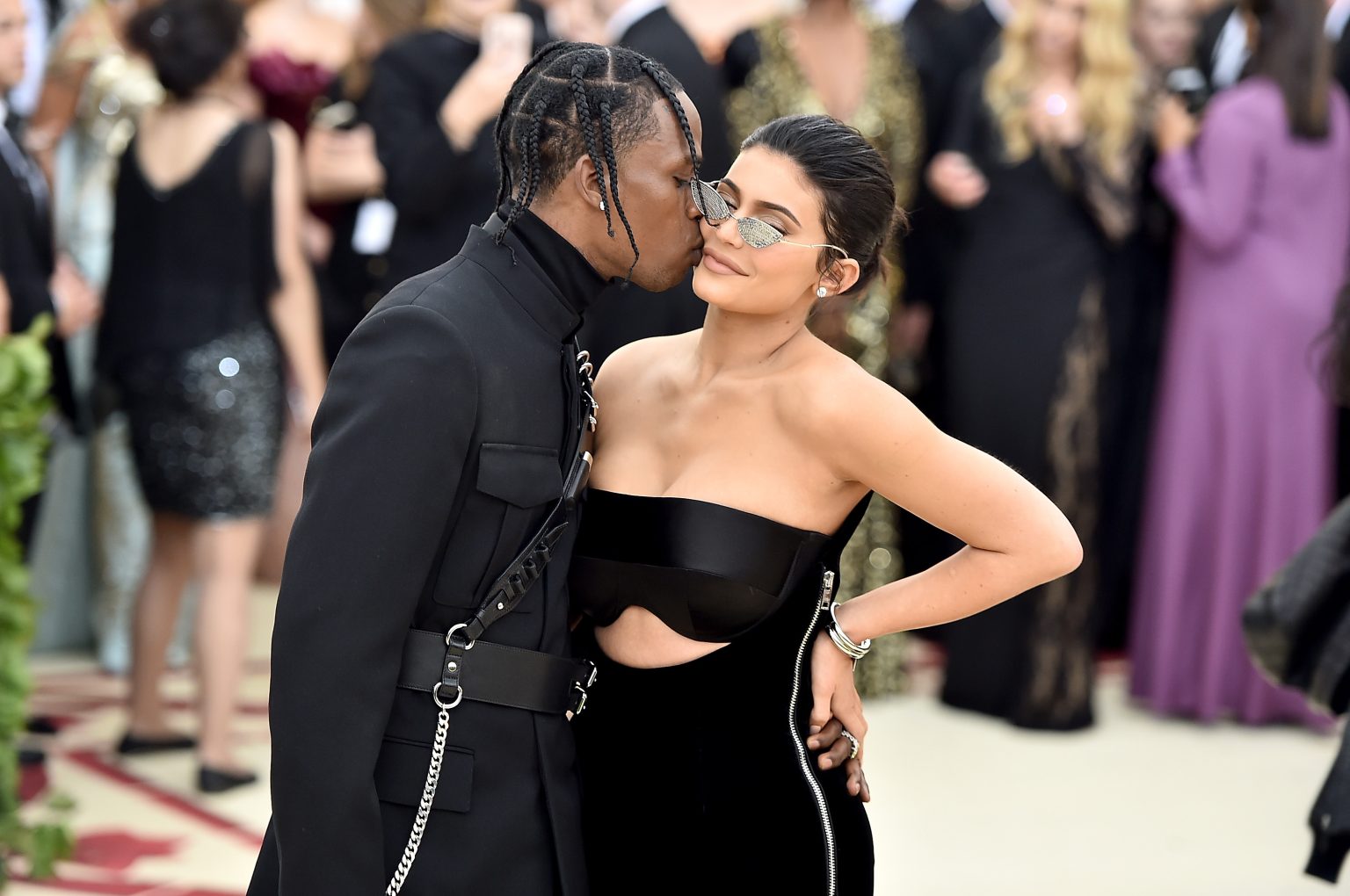 An insider close to the couple revealed,
"The two have had an up-and-down relationship. And, although they aren't together right now, it doesn't mean it's over for good."
The insider added,
"Kylie and Travis live different lifestyles, and that's been a big issue. With two kids, Kylie doesn't go out too much. Travis, on the other hand, lives a life of late nights in the studio and going out with friends. The two love and respect each other and will continue to co-parent."
The couple briefly separated in 2019 first time, and later they reunited in 2020. They share two beautiful kids, Stormi Webster, 4, and Aire Webster, 11 months. Jenner recently announced her son's name, 'Aire,' through Instagram. Scott and Jenner earlier decided on their son's name Wolf but later changed it to Aire. However, the mother of two is facing backlash for the new name of her son as well.
Also Read: Kylie Jenner's Controversial Lion Head Wardrobe Failed Miserably as Doja Cat, Covered in 30,000 Crystals, Crowned The Best Dressed Celeb at Schiaparelli
Source: Hollywood Life, ET