Titans just came out with its season 2 finale on November 29, 2019. There were some surprises and upsetting moments in the final episode. By surprise, I am sure the fandom knows that I am talking about Dick Grayson's new avatar in the last episode. Oh heck yeah, Nightwing is finally here! Though Donna Troy's death acted as a party pooper, I am sure Nightwing's fight with Deathstroke covered it up nicely. However, now it has come to our notice that Nightwing and Starfire's new costumes were supposed to be introduced in the Season 1 last year.
New Costumes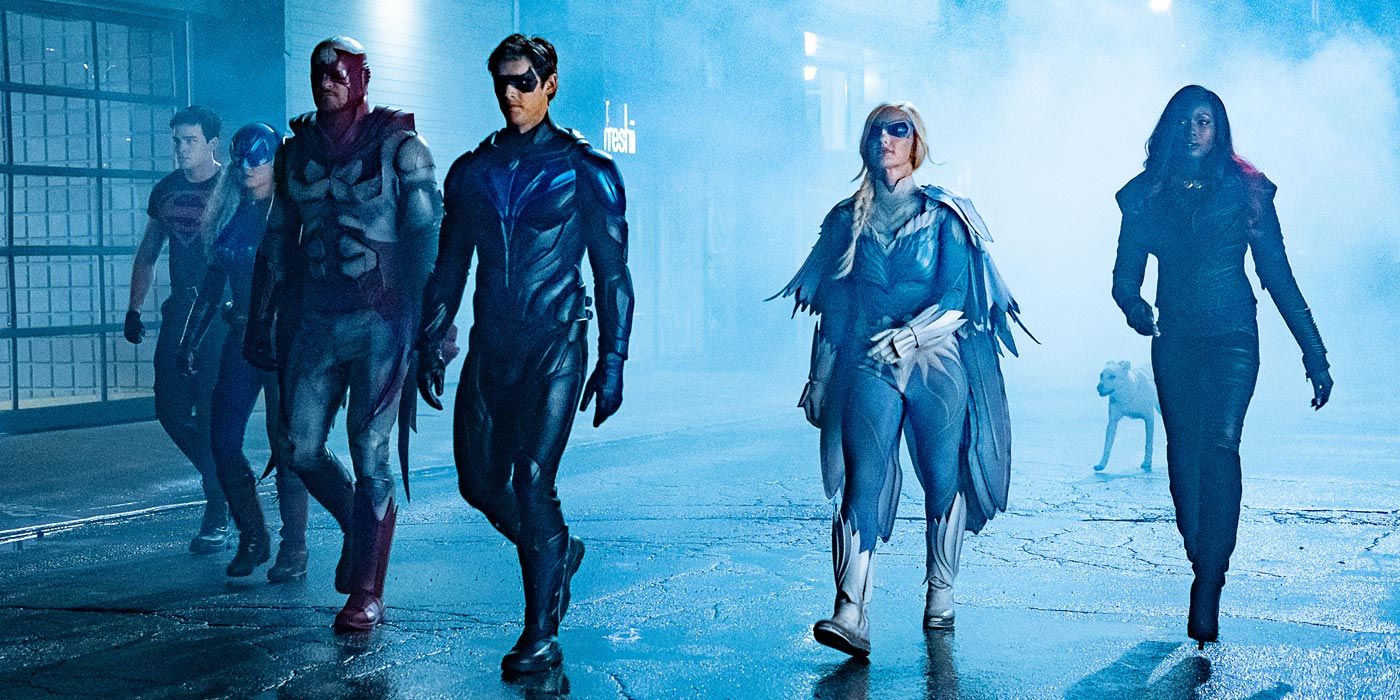 Recently a photo was posted on Universo DC's page which shows the Titans assembled. However, there is a small change which is hard not to notice. It seems Raven, Starfire, and Nightwing are all in their new suits which were recently introduced in season 2. Of course, this would be normal in any other circumstances, but it turns out the image belongs to the scrapped bits of the first season. Though Titans showrunner Greg Walker is pretty much satisfied with the flow of things in both the seasons. However, the fans do wonder what it would be like if the show followed the original timeline. Although season 2 has been a hit so far, fandom will always want to know how things looked like from the point of the comics.
Check out the Universo DC post:
https://www.facebook.com/UniversoDC/photos/a.177126485670078/2607886242594078/?type=3
Greg Walker Comments
Titans showrunner Greg Walker recently spoke to the EW about Dick Grayson's journey in the show. The episodes till now have carve a path for Dick Grayson to become the Nightwing finally. Greg says, "Where we meet him in episode 1 of the show is, he's in exile from his dysfunctional relationship with Bruce Wayne. He's ambivalent about being Robin at all. At one point he burns the suit. So he has a complicated relationship with the suit… Because if he's not Robin anymore, then who is he? The goal was always "to navigate a path towards Nightwing. We felt like we needed to think about it on a character level rather than having him show up and be like, 'Awesome suit, right?'"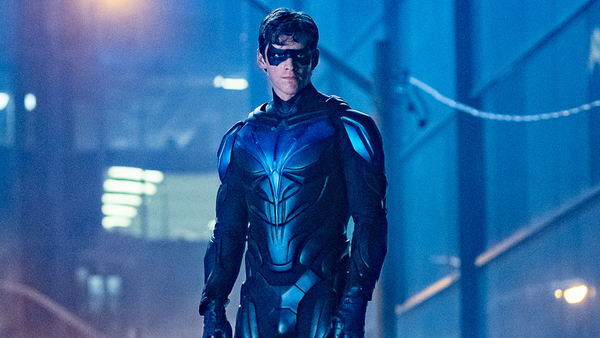 Titans is currently streaming on DC Universe.
Source: Comicbook