Due to his breathtaking good looks and chiseled body, Hollywood actor Liam Hemsworth is well-known among moviegoers all over the world. The Hollywood hunk turned 33 on Friday, January 13, 2023. Since it's his birthday, Gabriella Brooks, his girlfriend, can't help but post a hot picture of her man. In honor of the occasion, Hemsworth's girlfriend Gabriella Brooks posted a photo of the Hunger Games alum taken in Oceanside, California, on her Instagram story. The image was taken one day after Miley Cyrus' breakup song Flowers, which seems to make reference to Hemsworth four years after their breakup.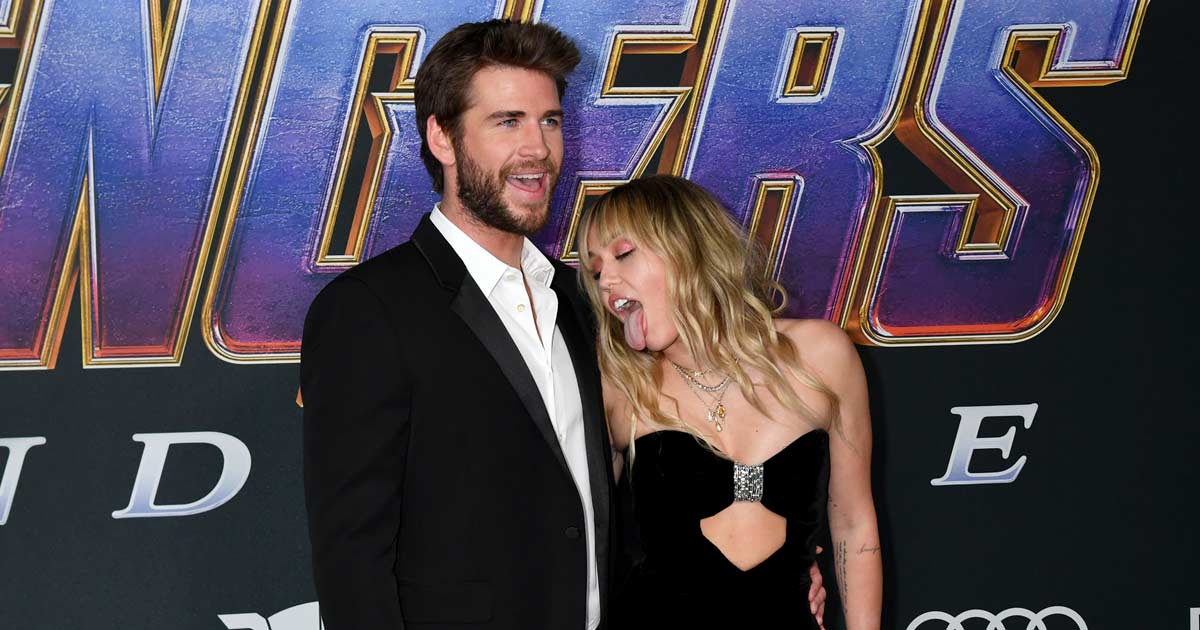 Cyrus and Hemsworth were married for only a few months, from December 2018 to August 2019. They spent nearly ten years together overall, dating on and off. In case you weren't aware, Liam Hemsworth allegedly dedicated Bruno Mars' song When I Was Your Man to Cyrus. Now that Miley has chosen to write a response to that song, it has become a hot topic of discussion that everyone is talking about right now.
Also Read: "I was called a wh-re so Cardi B can sing about her WAP": Madonna Goes Naked on Instagram to Embrace Her Sexuality Days After Hinting She's Queer
Liam Hemsworth's birthday surprise song from Miley Cyrus!
You can't help but hear similarities between Miley Cyrus's new song and Bruno Mars's song when listening to them both. It's basically that song, but from the perspective of the woman, and it's fire. In all honesty, if you end up going through a breakup, this song is a good one for self-empowerment. The ex-couple spent almost ten years together before getting married. According to Page Six, the Wrecking Ball singer also discussed how their relationship deteriorated over time while making an apparent allusion to the multimillion-dollar Malibu home the former couple shared that was destroyed in a 2018 wildfire.
Cyrus hasn't explicitly stated that the song is about Liam Hemsworth. However, given the context of the song he dedicated to her, Cyrus' song's similarities, and the fact that she released it on his birthday, it speaks for itself. Many of the lyrics make reference to events that occurred in her and Hemsworth's relationship. For example, the line "built a home and watched it burn" refers to their Malibu home, which was destroyed by fire. 
Also Read: Billy Ray Cyrus Seemingly Disses Miley Cyrus, Says 'Happiness is everything' While Posing With Fiancée Firerose Despite Daughter's Objections
Gabriella Brooks left a blushing birthday wish for Liam Hemsworth 
Liam Hemsworth has always been popular for his good looks and perfect physique. He has always had a very fit look in his movies, and he revealed in 2015 that he had changed to a vegan diet for health reasons. For this, Brooks posted a photo of the birthday boy from Oceanside on her Instagram story. She made him feel special by captioning the picture, "It's Liam day." Hemsworth and Gabriella Brooks, both 26, first sparked romance rumors in December 2019 when he was pictured in Australia introducing her to his parents, Craig and Leonie Hemsworth. According to an insider who was present at the meeting, it "seemed like a happy, family environment." 
The couple officially announced their relationship on Instagram in June 2021, with Hemsworth sharing a photo of himself, Brooks, and his brother Chris Hemsworth, along with his wife, in attendance at the Gold Dinner 2021.
Also Read: Miley Cyrus Groped By Fan In Barcelona As Liam Hemsworth Protects Her From Further Assault
Source: E-News