Season 2 of "Locke & Key" has concluded, leaving viewers with an unexpected finale and maybe a few stray tears, but fans of the programme are already looking forward to the next batch of episodes. The wait may not be too long, since Tyler actor Connor Jessup stated on Instagram that Season 3 has already concluded filming, implying that the next adventure is just around the corner. Meanwhile, the last few hours of the series have left viewers wanting more and with a lot to think about.
Though the programme does not adhere to the comic books by Joe Hill and Gabriel Rodriguez to the letter, the last episode, "Cliffhanger," entirely divorces the series from the original material. Even for die-hard admirers of the original material, the future is tremendously unclear, opening up Matheson's universe in entirely new ways. Meredith Averill, the showrunner, previously stated to Collider that Season 3 would center the Lockes' next journey on the family, most likely examining their background. However, the creators have stated that they intend to outdo themselves in the following season, which means greater action scenes, more otherworldly madness, and, most likely, an even higher corpse count.
1. The Story of Ellie
Ellie Whedon's life story is terrible. In Season 1, she is misled by her sentiments of love and suffering linked to the past, all so Dodge may impersonate the Locke siblings and hide among their acquaintances. It was a brilliant idea, but when the heroes realized what they had done to one of their pals, they became even more despondent. Her abduction is all the more heartbreaking because it deprives her adoptive son Rufus of a protector. Ellie's experience exemplifies why being affiliated with the Locke family is a bad idea. Thankfully, the events of Season 2 result in the reopening of the door she is confined behind, allowing Ellie to leave her otherworldly prison and return to the Lockes.
Fans are still puzzled as to how Ellie was able to fend off the demonic entities behind the door and return via the portal. What was her experience there like, and how has it influenced her in the long run? Even though she has previously established to the Lockes that she intends no harm and merely wants her life back, it appears that there may be more to her story. With Dodge presumably dealt with, this might be a nice conclusion for Ellie, but it would be interesting to hear more about the pain she endured.
2. Beloved Eden Hawkins
Eden Hawkins isn't a character from the "Locke & Key" comics, but Halle Jones' portrayal of her was an obvious choice for the Netflix version. At the end of Season 1, she's a girl on the cusp of redemption, but that was before her demonic possession turned her into an even worse adversary. This cruel girl is now going wild, overjoyed to be out of the portal's limbo realm and indulging in all the food, flirting, and violence she can manage –- which is fantastic. This attitude gets her in conflict with Gabe, who concentrates on attaining his goals with a bit more subtlety, but now that he's gone, Eden feels like she's in charge and devises a new plan.
However, it's difficult to claim that this was a smart decision, given Eden's final appearance in Season 2 finds her being brutally dumped into a well. For many, that may appear to be a weak death and an unpopular way to end the program, but this character is too brilliant to squander. Seeing how she handles killing Javi and her deeds in the insane department store within her head is cause enough to offer the demon a second chance. Hopefully, this new lesson about not trusting someone like her will persuade Eden to join forces with the Locke family to defeat the new danger, or at the very least to devise better strategies for the future.
3. The Heroic, Sam Lesser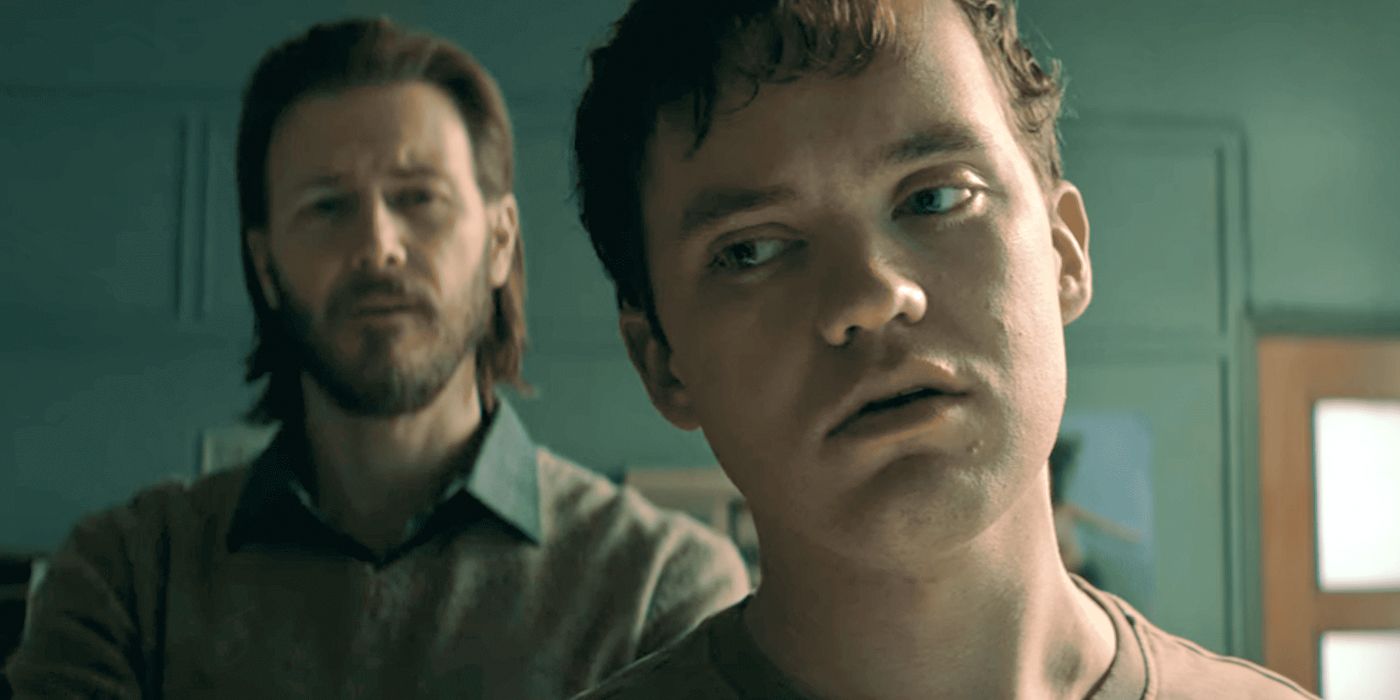 It's all too easy to label almost every character in this series as sad, yet much of Sam Lesser's misery is his own fault. Sure, he's a damaged person suffering from a mental disease and an awful family, but his worst error is listening to and believing Dodge. Sam realizes this too late and, like many others, is exploited by the demonic echo and eventually sacrificed, leaving him to roam the Keyhouse grounds as a ghost. Death, on the other hand, has the power to transform people, even those who have committed atrocities.
In the second season, Sam does several heroic deeds, such as attempting to take over Dodge's body and assisting Kinsey and Scot in locating the Angel Key, which would provide the Lockes with another weapon. Unfortunately, the family feels Chamberlain is to blame, but Sam does not appear to be seeking credit. Instead, it appears like he is simply attempting to make up in some little manner for his previous sins. Sam could help them out again with a little more time and the appropriate conditions, and he could even sacrifice himself for the family he harmed. Sam will never be able to entirely redeem himself since he has done too much. However, he still has the opportunity to be a hero.
4. Duncan and Brian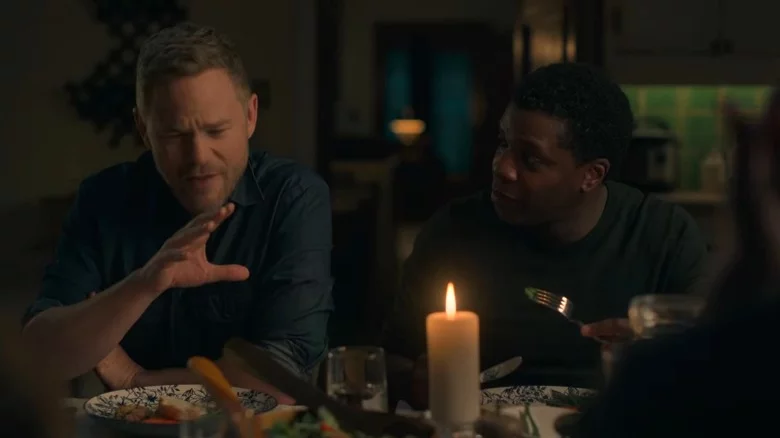 Duncan is a vital member of the Locke family, and when his memories are recovered in Season 2, he will play an even larger role. Duncan, Rendell Locke's brother, is the one in the circle of keepers who forges new keys, and Dodge is having him do it again. This is important in the final fight, when Duncans creates a magical weapon out of his own blood, giving the family an unexpected edge. Duncan appears to be recovering and remains a valuable weapon in the fight against evil. His gentler side, though, shines out early in the season.
The family is eating dinner with Duncan and his fiancé, Brian, in the opening episode of Season 2. It's a sweet moment when the couple had a humorous interaction with some Japanese. Unfortunately, this leads to Brian stating that his legal company is sending him to Japan for six months of work, thereby writing the character out of the remaining episodes. We need more of these two together to give Duncan more chances to be pleased. Between the two, there's a lot of room for additional heartwarming moments and character development. However, the events of the comics are not kind to Brian, so his absence may be for the best.
5. Scot the Devil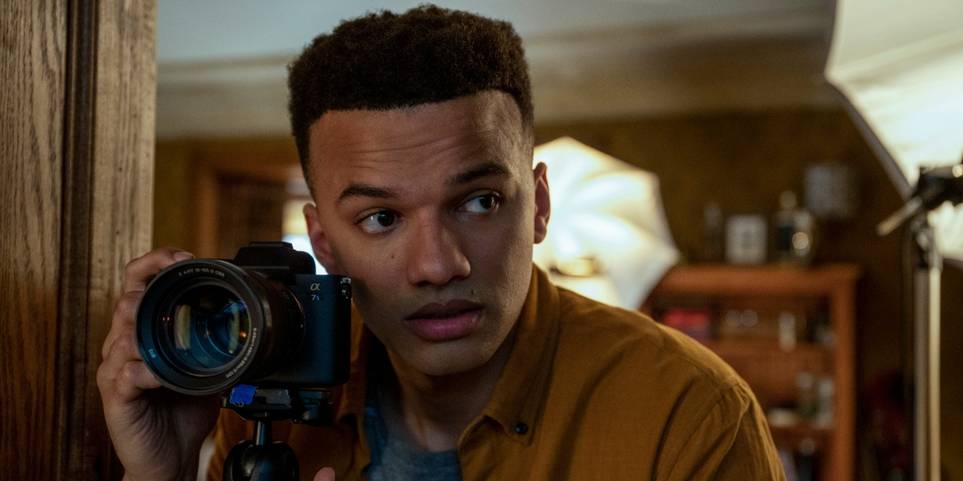 The majority of the show's followers adore Scot Cavendish. Whether it's his charisma, excellent looks, or just his accent, this young filmmaker has a lot going for him, yet he falls for a dangerous female he can't stop calling Rocky Road. Caught in a love triangle and then battling evil powers, no one can claim he hasn't battled hard for Kinsey's affections, even while Gabe manipulates her even more. No one wants to see Scot run away to film school in another nation, especially now that the two are together, but there is a minor alteration that is asking to happen for Scot.
We've seen the good side of the guy, which will make it all the more bittersweet when he becomes possessed and begins working against the others. This happens in the comics, but his name is Scot Kavanaugh, and he's already a touch off. In the original material, he sacrifices himself to save Jackie and is thereafter possessed, only to be slain later by the Alpha Key. At least his buddies have the courtesy to sing "Anarchy in the United Kingdom" at his burial. In the comics, Scot also holds the Hercules Key, which gives him more muscles and makes him an intimidating presence. Sure, Scot's evil turn might be expected, but it would be great to see what actor Petrice Jones could do with a demonic side and how the showrunners would handle his twisted fate.