With all the controversy, seems like Angelina Jolie is reportedly ready to go to any extent to get Brad Pitt behind bars. According to reports by various outlets, the actress has sued the FBI by an anonymous name after an investigation into her ex-husband. The report has details about Brad Pitt allegedly physically assaulting Angelina Jolie when the couple was on a jet with their six children. A few days after their trip, the actress filed for divorce and parted ways. 
Read More, 'Nobody Believes Me': Brad Pitt Claims Nobody Gives a Damn He Has Face Blindness, Forced To 'Stay at Home' To Not Offend People
The actions of Brad Pitt during their flight made the family scared
According to a report by Daily Mail UK, Mr. & Mrs. Smith's co-actors were in a physical feud when Brad Pitt yelled at Angelina Jolie and said, one of her children 'looked like a f**king Columbine kid'. The alleged comment is a reference to the massacre in 1999 at the Columbine High School where a student murdered 12 kids and over 20 people were injured. 
Later the actress told that throughout their journey on the flight with their six kids: Maddox, Pax, Zahara, Shiloh, Knox, and Vivienne were 'shell-shocked'. The actress said, he behaved like a "monster" and punched the jet's ceiling which made a hole. 
Read More, 15 Celebrities Who Have Way More Children Than You Know
Consequences of Brad Pitt and Angelina Jolie parting ways
With all the feud, the ex-couple was once considered to be the power couple of the entertainment industry. Following the incidents, Brad Pitt has recently given statements about he became an alcoholic when Angelina Jolie left him after the divorce. Many reports also suggest that Brad Pitt is trying hard to see their children at any time possible. He also  'flew to Italy for the twins' [Knox and Vivienne] birthday and that meant a lot to them.'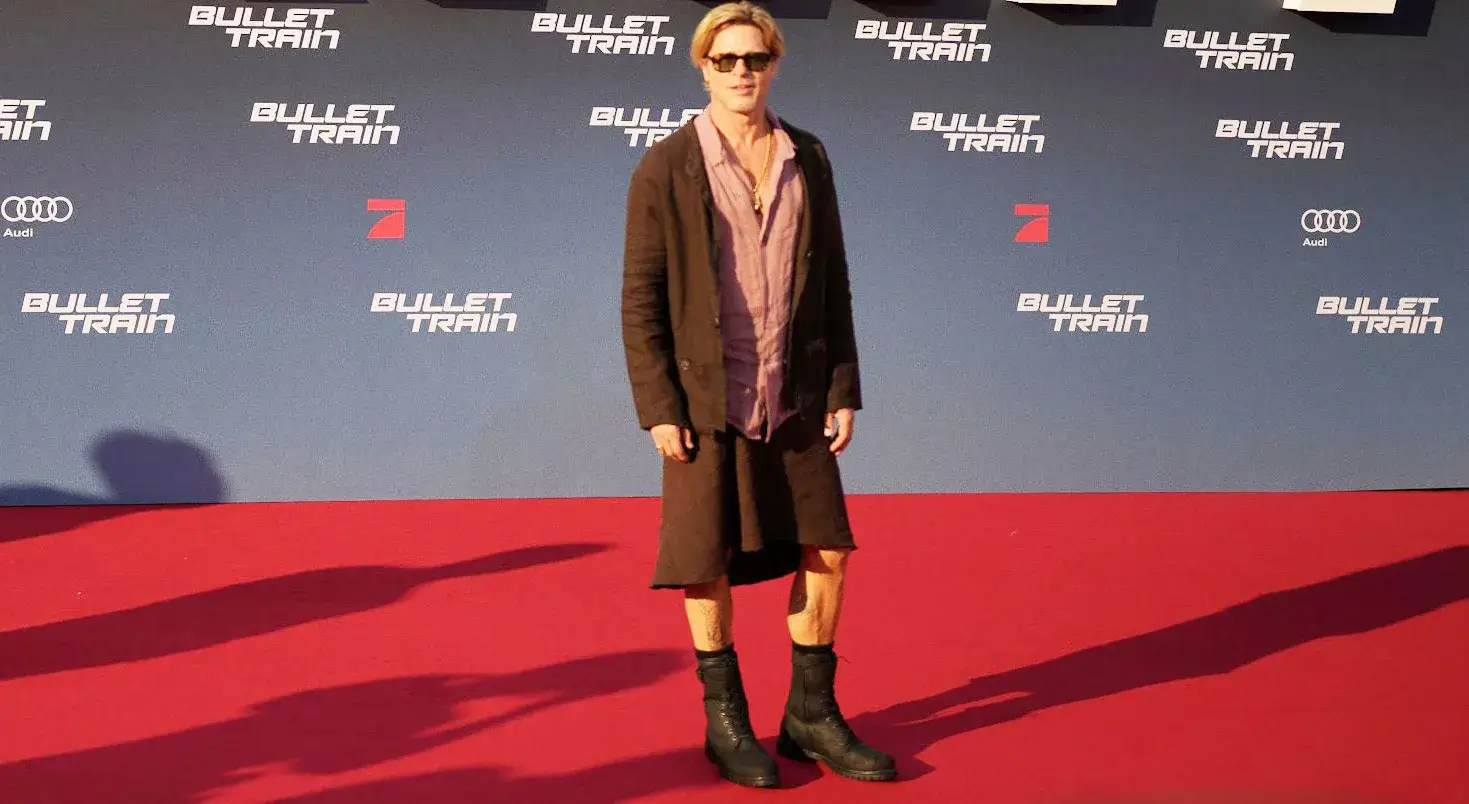 'I can't remember a day since I got out of college where I wasn't boozing or had a spliff or something,' Brad Pitt told GQ where he revealed his other side of the story on how he was dealing with alcoholism. In the same interview, he also told the outlet that he had nightmares about Angelina Jolie stabbing him when his marriage was crumbling. 
Read more, Why Scorned Ex-Wife Angelina Jolie is Playing the Devil's Game Against Brad Pitt, Stooping So Low With Relentless Stream of Attacks on Him
Brad Pitt's movie, Bullet Train is currently running in theatres worldwide. 
Source: DailyMailUk / GQ