Amidst the chaos surrounding Pete Davidson and Kim Kardashian's breakup, Davidson attending his sister's graduation ceremony, just a few hours after his breakup, cause a stir among the media which raised questions about whether Davidson was quick to move on from the breakup. Or is it just that his family is always a priority for him?
Relationship between Kim Kardashian and Pete Davidson
After nine months of dating, Kim Kardashian and Pete Davidson called off their relationship in the first week of August making everyone surprised. The reason said was due to their busy schedules, "Part of the reason they split was because of their busy schedules," an insider says. "They both travel all the time and it was hard."
Read also: "He seems to have moved on easily": Pete Davidson Celebrates Sister's Graduation After Breaking Up With Kim Kardashian
Read also: Has Kim Kardashian Dumped Pete Davidson For Michael Cera?
The pair were first photographed holding hands in October 2021, on a roller coaster at Knott's Scary Farm in Buena Park, California. After this, they were reportedly spotted having dinner in Davidson's hometown, Staten Island in November 2021. This was followed by many more such incidents. At last in February 2022, for the first time, while chatting with Kay Adams, host of People, Davidson called Kim Kardashian his "girlfriend" publicly, "Or, if I'm off, I just either hang with my friends or chill with my girlfriend (referring to Kim Kardashian) inside.
Pete Davidson celebrated sister Casey Davidson's graduation ceremony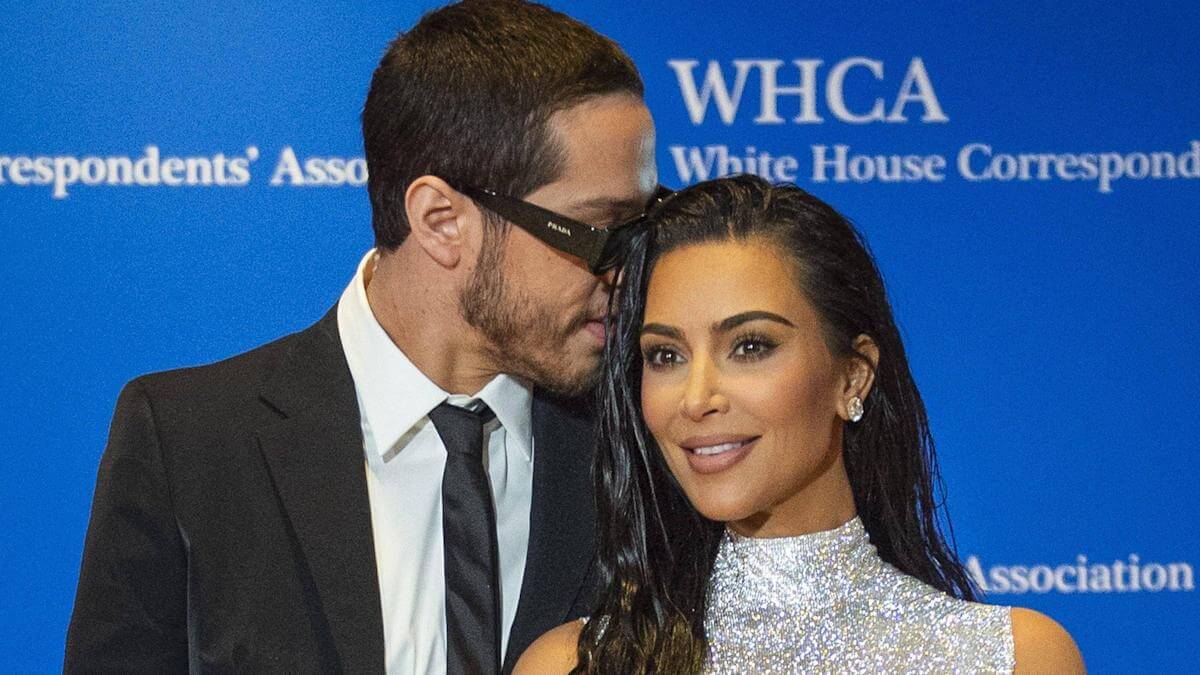 On August 5, when the breakup of Pete Davidson and Kim Kardashian was made public, the Saturday Night Live Star's mother Amy Davidson posted on her Instagram a selfie with her son and daughter Casey Davidson. Casey Davidson recently graduated from Pace University in New York City and the family was gathered to celebrate her graduation.
Related article: "They are now getting along better": Kim Kardashian's Attorney Claims Socialite Has Started Cozying Up With Kanye West After Breaking Up With Pete Davidson Due To Long-Distance Relationship
On one hand, Pete Davidson was joining in on his sister's graduation to show his love and support towards her, on the other hand, on an episode of The Kardashians, Kim Kardashian had expressed her wish of co-parenting her four kids with her ex Kanye West, giving him every right of being a father.
"No matter what we're going through, I always want my kids to be around their dad as much as possible and just have their mornings with Dad and get dropped off at school,"
This shows that for both of them, their families happiness will always come first.
Related article: Kim K, Kanye West, Pete Davidson Attend Basketball Match, Fans Say 'That's a Different Kind of Out of Court Settlement'
Source: Instagram