Maitland Ward of Boy Meets World fame turned quite a few heads in shock when she entered the world of p*rn leaving Hollywood behind. Boy Meets World, a sitcom that had a good 7-year run from 1993-2000 made Ward a victim of typecasting – making her synonymous with a sexually evocative redhead klutz, Rachel McGuire. Now as Ward claims, the world of porn has given her a sense of freedom and control over her own sexuality.
Ward, who is a champion of sex positivity has claimed that the metamorphosis of her career and moving to adult film work has given her the challenging acting roles that she's always craved and granted her recognition as well. The actress won an Adult Video News award for her pornographic debut, which is often believed to be the Oscars of adult films.
Maitland Ward recalled the disturbing behind-the-door experience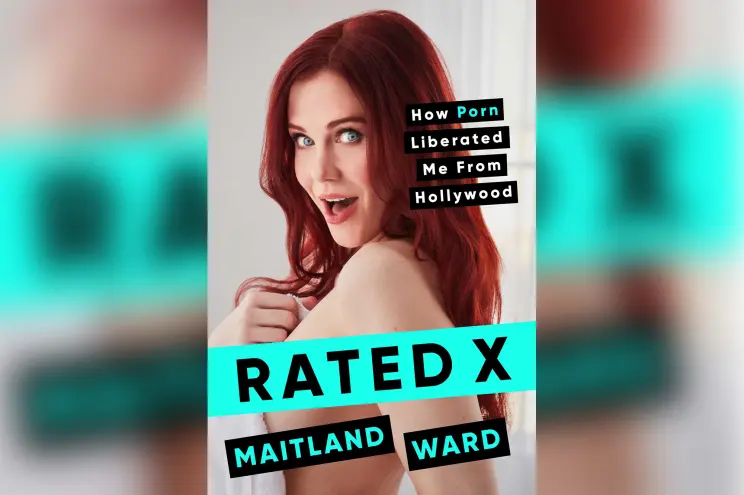 Maitland Ward has recently brought out her new book, RATED X where she has criticized Hollywood's hypocrisy in treating its women actors, who are not allowed to be "too sexy", but expected to be attractive enough for the male gaze. In this book, Ward has recalled an incident that is a horrendous memory for her, when she used to be called in by her bosses while working on Boy Meets World and made to try on different lingerie.
The actress has written in her book,
"I was asked to try on lingerie for ["Boy Meets World"] producers in the office. This happened more than once, as Rachel was the only character to consistently take off her clothes. An assistant would gather me from my dressing room and take me upstairs where I'd be provided with a series of options, some playful and girlish, some so provocative I knew that Disney would never approve them, but still I would try them on. I'd strip down behind a curtain so thin I'm sure they could see the silhouette of my naked form. As I changed, I could hear the group of them — mostly men — making small talk and laughing as an audience would before a show. When I stepped out, I was directed to stand in the center while they'd make their judgments on whether it showed too much or not nearly enough to get the boys excited.'

'You're like a daughter to me,' Michael [Jacobs, the show's creator] said, shaking his head, with a laugh of embarrassment.

And then I'd be directed to try on something else."
Also Read: 'I grabbed my stuff and ran away': Kate Moss Recalls Harrowing Audition That Nearly Resulted in Sexual Assault and Comeback Story To Become Legendary Super Model
How a woman's might was restricted to wearing underwear
About the depiction of her character in the show, Ward wrote,
"When it came to Rachel, the writers portrayed Cory and Shawn like f – – kboys. They were these great guys to the women they loved, but when Rachel came around, they got sexually overcharged, which seemed to morph into something dismissive and edged with hostility. When Rachel didn't perform the way they liked or expected, they got angry. Unlike Eric [Will Friedle] and Jack, who tripped all over themselves to earn Rachel's affections, these two thought it would be fun to sneak around while she was in the shower and rummage through her diary pages and panties. When she caught them, clad only in a towel, she was livid, demanding they respect her privacy. They wrote her off as being sensitive and not any fun, and even their girlfriends agreed with them. Rachel decided that the way to teach these boys a lesson was to get down to her undergarments, because how else could you teach men not to invade your privacy other than dancing around in some version of your underwear? Of course, dancing around on your own in this way would not be acceptable; it would mean you were morally questionable. This became Rachel's mode of operation: if you can't nag them to death, hypnotize them while half-naked into doing what you want."
Also Read: 'Extremely Controlling… Manipulative and Erratic': Fred Savage, Actor Who Voiced "Oswald" in Beloved Kids Show – Accused of Heinous Sexual Assault Charges
"I was a punch line to a joke I would never be privy to"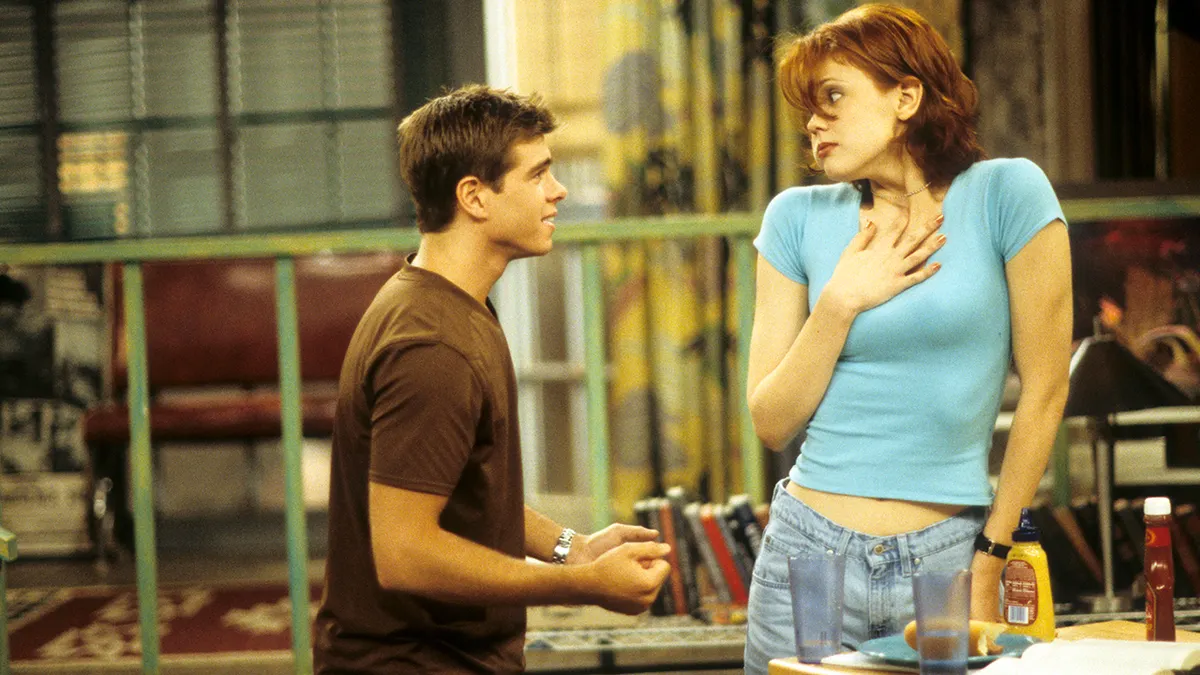 About being a character with zero depth and all glamour, being made just eye candy, the 45-year-old wrote,
"I can't say I didn't like the attention. The audience hooted and whistled when I came onstage and started to dance. There was something exhilarating about eyeballs fixed on my scantily clad frame, even though I wasn't all that comfortable with my body yet. The degree of my nudity wasn't the problem I had with the whole thing. In fact, if they had come to me and asked my thoughts on the matter, I would have had a lot of fun with it. What bothered me was that I could never get past the feeling that the writers were having fun at my expense and devaluing me — like I was a punch line to a joke I would never be privy to.

Wearing no clothes on your own terms is a lot different from being naked for someone else."
Maitland Ward seems to have found her calling in an industry that she feels gives her well-deserved respect, and her revelations make everyone question the so-called morals of the upright world of Hollywood.
Also Read: 'It Lowered My Self Esteem': Boy Meets World Actor Trina McGee Reveals Racist Stars Called Her the N-Word
Source: New York Post