Known for her groundbreaking style and long-lasting impact on the pop music industry, Madonna Louise Ciccone is an American singer and songwriter. From being a talented dancer to becoming a world-renowned singer and actress, she has made a career of timeless music and become a style icon worldwide. Her world tour was one of the highest-grossing in history. Aside from transforming the course of a business, she also defined the sound of an entire generation, which makes her one of the most influential artists of all time. She began her Sticky & Sweet tour in August 2008, beginning in Cardiff, UK, at the Millennium Stadium, at the time. As a result, the tour earned the most revenue for a female artist, grossing $408 million when it ended a year later in September 2009.
Madonna's shocking transformation over the years
The Like A Virgin singer has 14 studio albums under her belt as of 2022, as well as 28 Grammy Award nominations and seven wins. The musician has been in the public eye for nearly five decades, which has led to speculation about plastic surgery. Over the years, the seven-time Grammy winner has been accused of multiple surgeries.
Following a surprise New Year's Eve concert at The Stonewall Inn in New York City in late 2018, fans believed that the Material Girl singer had butt implants. As soon as the concert video clip went viral, she took to Instagram and shared a strong message with her followers.
Also Read: 'I have a confession to make…I was not circumsized': Madonna's Bizarre Secret Rattles Instagram as Fans Claim 64 Year Old Singer Has Finally Gone Senile
"Desperately seeking no one's approval and entitled to free agency over my body like everyone else," Madonna wrote, accompanying her post with the hashtags freedom, respect, no fear, and no discrimination.
On the other hand, Madonna has never publicly admitted to getting plastic surgery, though she has frequently responded to haters who troll her for her looks. The 64-year-old singer Madonna recently surprised her fans with an unexpected transformation that seems to be the product of plastic surgery and cosmetic operations. On social media, naysayers even argued that the Iam Breathless singer is only a shadow of the person she once was.
Also Read: 'They're So THIRSTY': Fans Go Wild as Madonna Kisses Rapper Tokischa, Recreates Iconic Britney Spears 2003 VMA Moment
Madonna recently stunned fans with plastic surgery at the Grammys in 2023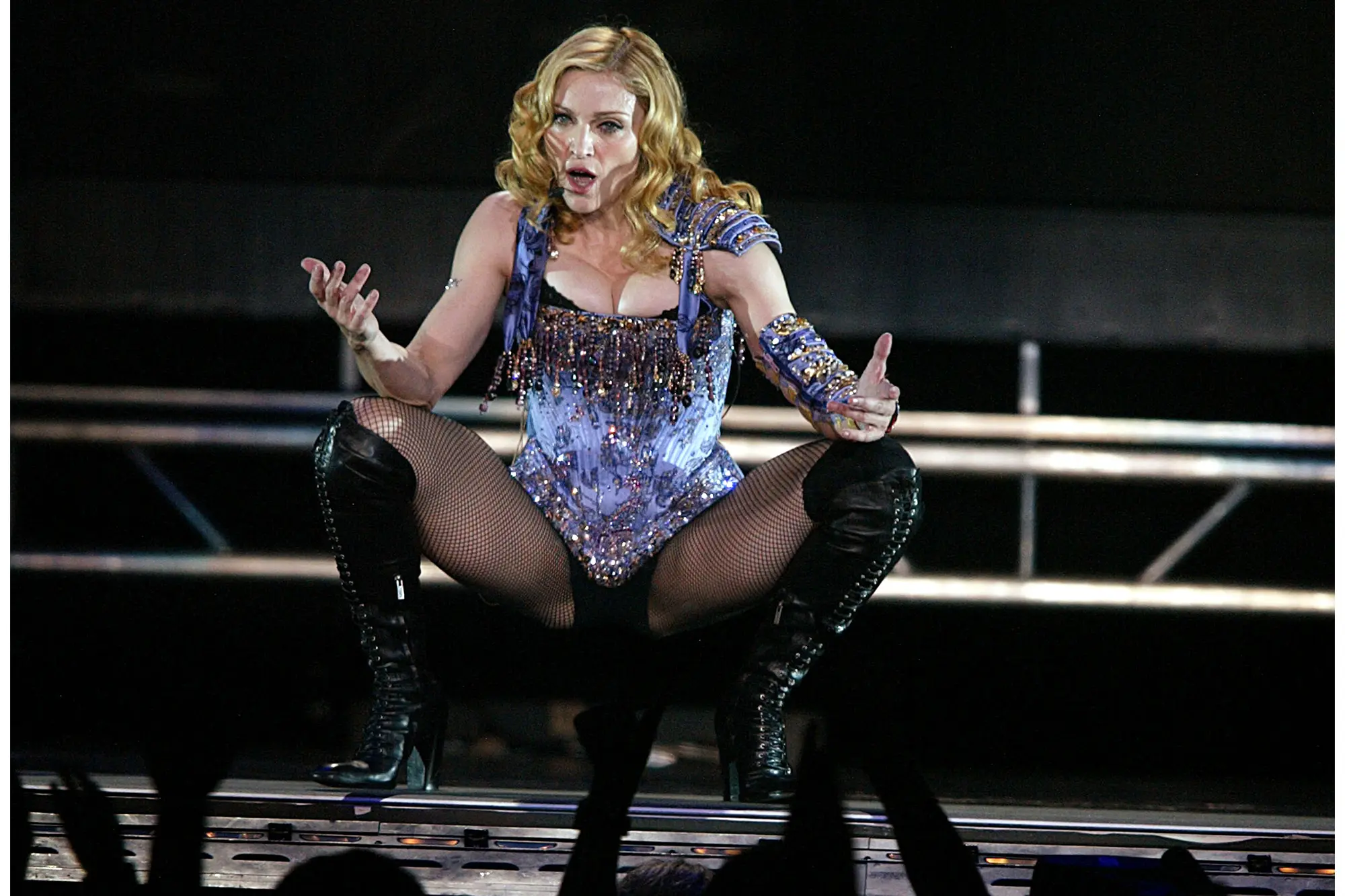 Experts who advise clients on how to stay youthful are now offering their opinions on the type of treatment Madonna may have had done and whether they believe she has overdone it this time.
The singer's concern with her cheeks, a source told The Post, is the cause of her puffy face. The insider continued,
"She doesn't know that it's making her look a little bit like a caricature of herself."
In an Instagram video from 2022, she was seen flaunting a pouty lip, jagged pink hair, bleach-blonde eyebrows, and an out-of-the-ordinary heart-shaped bone structure. She didn't exactly look like herself, and internet users were eager to point this out, with some even labeling the Queen of Pop as "freaky." One user commented,
"That isn't Madonna, is it? What happened to the singer? It's unfortunate that so many women succumb to the desire to remain young forever and go crazy with fillers and surgery."
Also Read: "Britney Has Not Accepted The Offer But..": Pop Queen Madonna Has A Huge Offer For Britney Spears Amid All The Controversies Around Her Personal Life
According to a source close to Madonna, part of the issue is that the singer doesn't want to look any different than she did in her prime, but by fighting nature's progression, she's making herself almost unrecognizably different. She talks about herself in the third person and aspires to look like Madonna from the 2000s. The singer also doesn't want to be a caricature of herself because she is well aware that her face is among the most recognizable on the planet.
Source: NY Post