DC went all revolutionary with their recent storyline regarding Superman's son Jon Kent! DC opened up that Jon Kent and Lois Lane were bisexual. Many fans were supportive and happy about the fact that finally we are getting bisexual heroes and many found it relatable.
However, not everyone is happy about it. While others are taking the internet to showcase their disapproval, others are just doing more than that!
DC was threatened!
According to an affidavit filed by FBI Special Agent Casey Anderson, a California man admitted that he was sending threats to DC Comics, a DC writer, and even IGN.com over the story of Kent and Lane coming out as bisexual.
The FBI agent revealed the information as a part of a separate case that involved threats to the dictionary publishers Merriam-Webster.
When did the threats begin?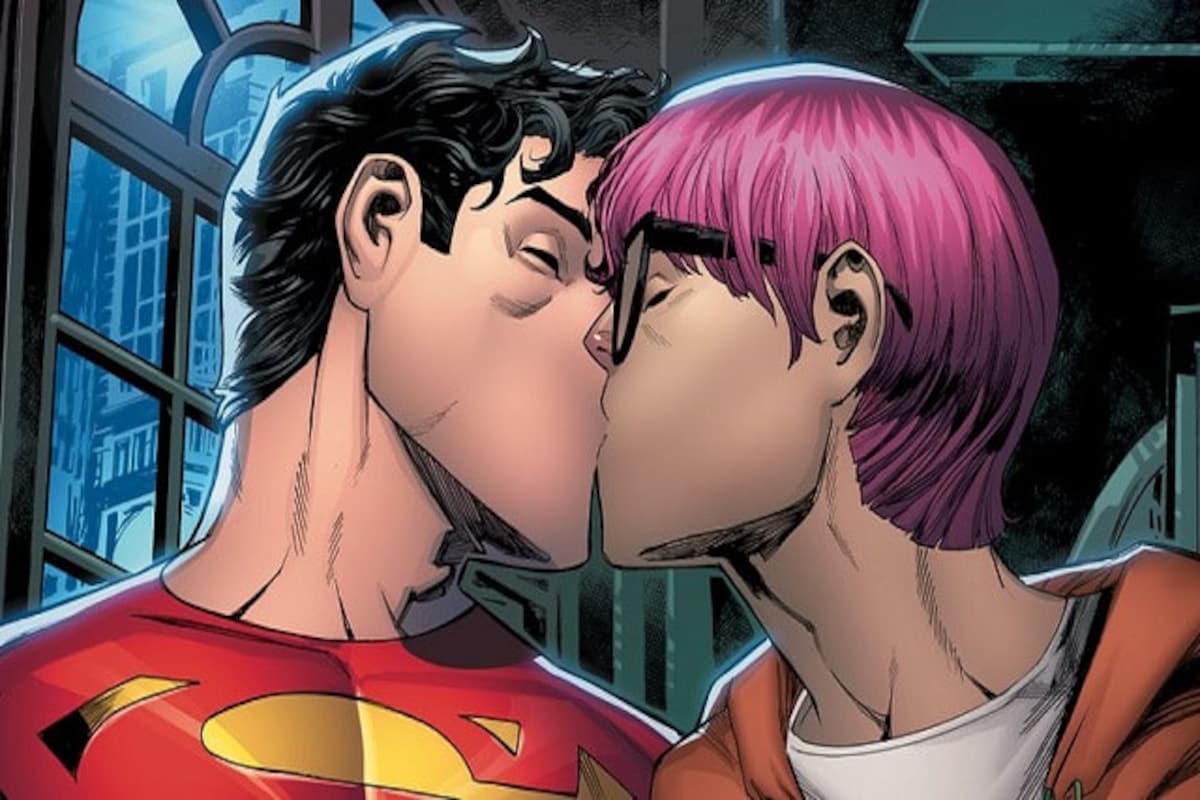 DC and IGN started receiving threats on 12th October 2021, the same day DC announced that Jon Kent is bisexual. IGN too got 8 communications including emails and comments and they all threatened violence and belittling the LGBTQ community.
One of the messages read, "I am going to shoot up and bomb your headquarters for discriminating against conservatives and silencing conservative speech. The only good Democrat is a dead Democrat. I will kill you all for discriminating against and silencing me for criticizing the radical homosexual agenda."
Then on 16th October, a DC writer received a message on Facebook from "Jeremy Hanson". The person threatened to rape and cut off his wife's head and even kill him and blow up DC headquarters.
The affidavit also included emails received by DC and they had the subject line as such, "I am going to shoot up and bomb your offices for ruining Superman" and these emails had many threats.
Jeremy Hanson had something to say about his actions in an interview with FBI agents!
Hanson accepted that he did make these comments threatening DC and IGN regarding the sexual orientation of Superman. But what that was not it. He told the FBI that he is suffering from, "obsessive-compulsive disorder, Aspergers, anxiety, and depression, and he struggles with impulse control." He said he understands that it's illegal to make such threats online but he is, "unable to control himself or his emotions."
Hanson's mother also came forward and told the FBI that her son, "poses no threat to the community because he is reclusive, she supervises him, and he has no access to weapons." The affidavit also showcases the threats to the Hasbro Toys, Walt Disney, ACLU, and others, and when the FBI traced the IP addresses, the email accounts and mobile numbers were linked to Hanson.
Hanson was arrested in California on 20th April and is set to appear in Massachusetts' federal court in Springfield on April 29th.