Spider-Man is an irreplaceable part of Marvel. Since he debuted in 1962's Amazing Fantasy #15, the character has gone on to become the most popular character in Marvel. He finally made his long awaited debut in the Marvel Cinematic Universe in 2016's Captain America: Civil War. While there were questions for a short while regarding his existence in the MCU but the new deal between Marvel Studios and Sony Pictures has put a stop to that. Surely fans are a lot excited to see Spidey further on in the MCU and this feeling has been echoed by someone from the Avengers cast.
Mark Ruffalo Loves Tom Holland, Wants Him To Stay In The MCU
Mark Ruffalo, who plays Hulk in the MCU echoed fan sentiments regarding Spider-Man. He too agrees that Spidey's rightful place is in the MCU. While speaking to Entertainment Tonight, Ruffalo praised Spider-Man actor Tom Holland as well as the fact that Marvel and Sony were able to reach a agreement after a temporary rift between them. He said:
"I think it's amazing. [Tom Holland]'s a great guy, he's a great actor, and yeah, I had a good feeling that [Sony and Marvel] would work it out."
Mark Ruffalo Talks Sony-Marvel Deal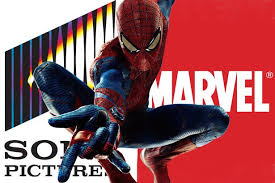 Apart from the above, Ruffalo also talked about his views regarding Sony and Marvel's rift and eventual patch up. He said:
"It's good for [Disney and Sony], and I was sad that it would even…I just can't even imagine, after what we've all done together, like, how you would separate [Spider-Man and Marvel]?"
Now that a deal has been reached (courtesy of spidey fans), a new Spider-Man movie is definitely coming. But we still don't know what the movie is going to be about. Although there's talks that Spider-Man: Homecoming and Spider-Man: Far From Home's Jon Watts is in talks to return as director for it.
Directed by Jon Watts, Spider-Man: Far from Home stars Tom Holland, Samuel L. Jackson, Zendaya, Cobie Smulders, Jon Favreau and more. The film is available now on Digital and 4K Ultra HD Blu-ray and DVD.
The untitled third Spider-Man film starring Tom Holland releases on July 16, 2021.
Till we have more information about the new Spider-Man movie, fans are letting their imagination do the talking. You can also join us and check out the video below to see if some of these theories match your own:
(Source: cbr.com and theverge.com)