Marvel has just announced a new Black Panther and it is a familiar face. We finally have someone to hold on to the moniker that was once held by T'Challa and Shuri. Black Panther is a crucial member of Marvel Comics and always has been. The commercial success in live-action of the character was obvious because of the massive fan following it enjoys. In the new time-bending series Timeless, which follows Kang's campaign across time, Marvel decided to announce the Black Panther. Check it out!
WARNING: Spoilers for Marvel's Timeless
Timeless #1 is developed by Jed MacKay, Kev Walker, Greg Land, Jay Leisten, Mark Bagley, Andrew Hennessy, Marte Gracia, and VC's Ariana Maher. The series follows Kang with the company of a Russian writer Petrov while working on a supervillain book. He tells the writer that Doctor Doom is not the biggest threat of their era, rather it's a man who belongs to no era and that he is Marvel Universe's biggest threat.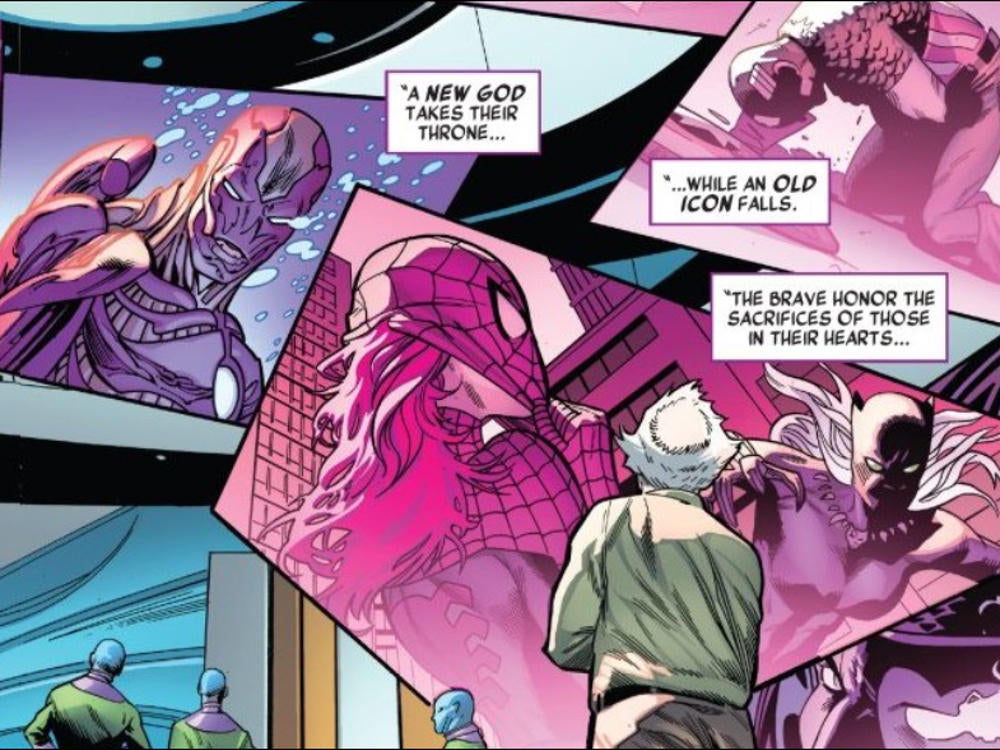 During all this, Kang's reality starts getting disturbed after a pirate timeline that should have died off starts to wedge into the multiverse. It was in this observational facility that we get to see some images from the past, present, and future of the Marvel universe. One monitor locks to the future of the Earth which shows a war that will give humanity dominion over Earth. This is followed by the downfall of old icons and we also see Spider-Man and Black Panther in NYC. However, the characters rocking that moniker are different.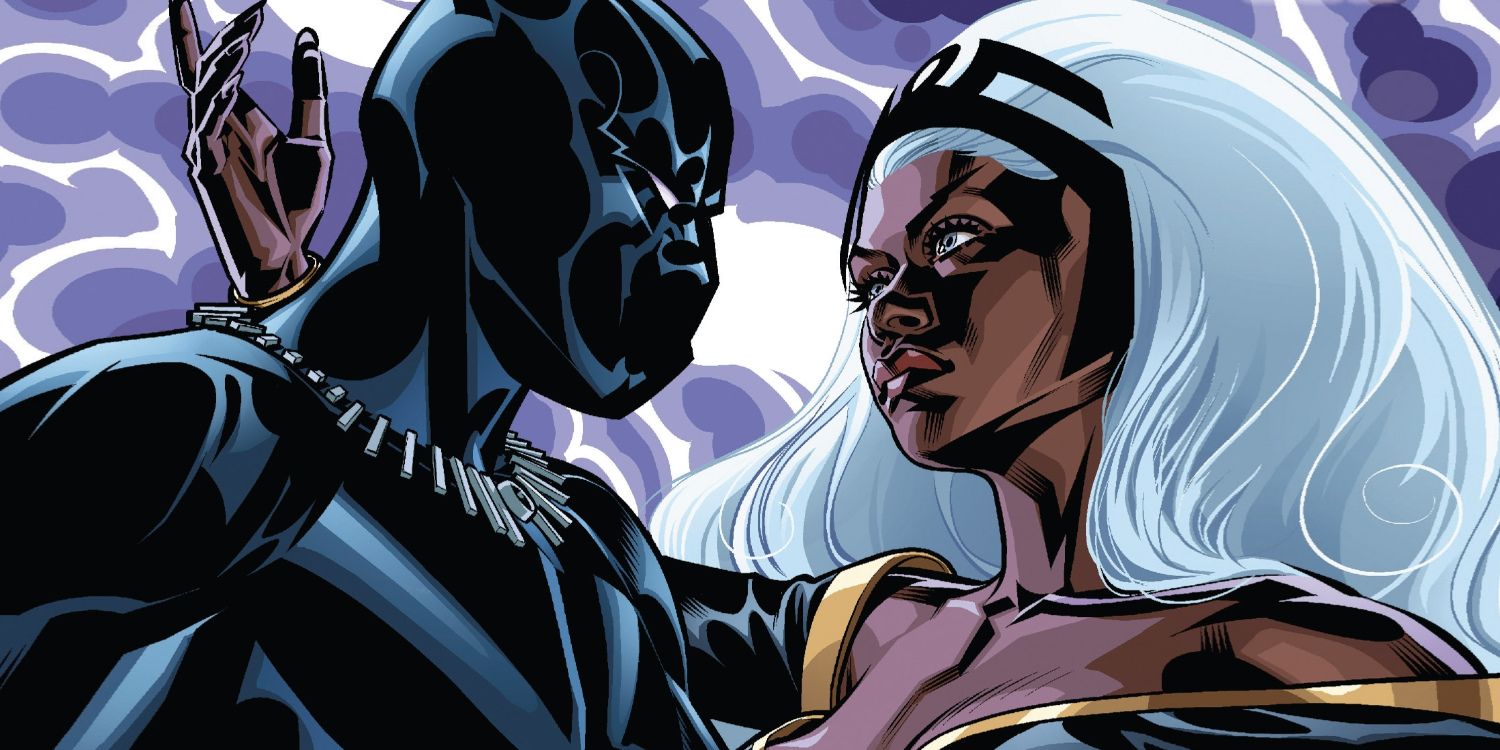 The white hair that is flowing out of the Black Panther's mask makes it clear that it is in fact Ororo Munroe, aka Storm. It actually makes sense that Storm ended up becoming the Black Panther considering she was T'Challa's queen for some time. This also compliments the respect that she earned from Wakanda. And talking about Spider-Man, Timeless #1 suggests that it would be in Mary Jane to become the new Spider-Man.
Timeless #1 is on sale at Marvel Comics.