https://youtu.be/jA1NH3nArlo
Marvel Comics #1000 goes on sale in August from Marvel Comics' big day is almost here. Marvel Comics will soon be celebrating their 80th anniversary and they have a lot of new plans for that. They plan to publish a new anthology titled Marvel Comics #1000. The story will include 80 stories from 80 different creative teams.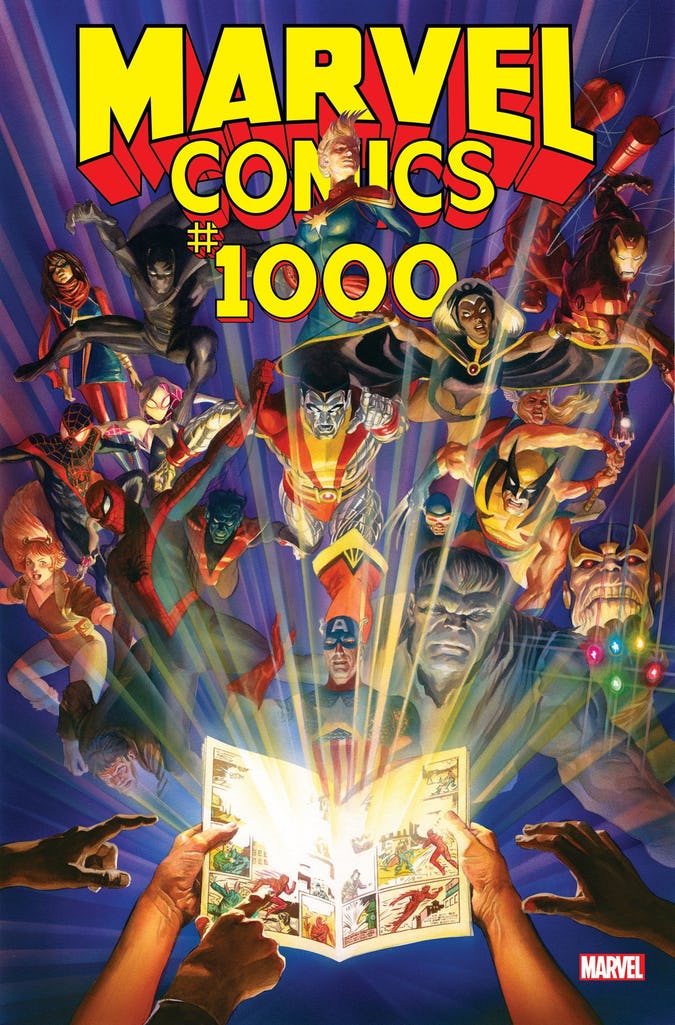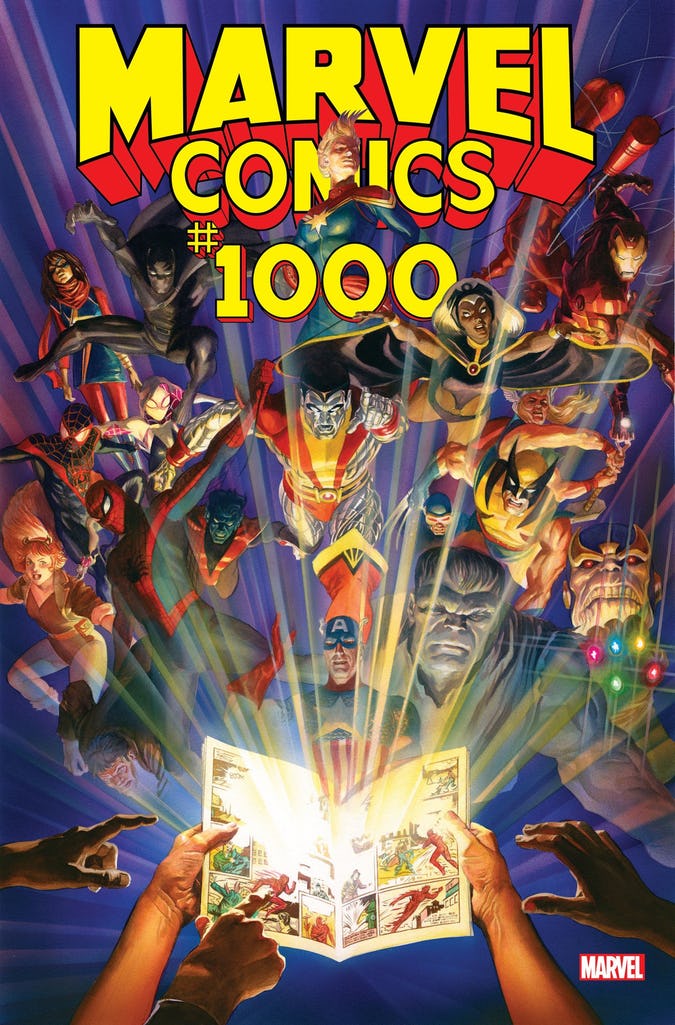 How Were The Creative Teams Decided For Marvel Comics #1000?
Marvel began teasing the anthology earlier this week with ads in comics featuring a variety of different creative teams and the date of August 2018 given. The backgrounds were also filled with historic covers from Marvel's 80 years of publishing. Each of the 80 creative teams is slated to tell a one-page story in the comic. The way Marvel decided on the creators for the comic came down to paying close attention to which stars in other forms of entertainment shared their love of Marvel. So names like with Taboo from Black Eyed Peas, filmmakers Phil Lord and Christopher Miller are there amongst others.
Also Read: Trailer For HBO's 'The Watchmen' TV Series Has Dropped And It's Nothing Anybody Could Ever Have Expected
Executive Editor Tom Breevort told New York Times that:
"This is by far the most complex and complicated and difficult book I've ever had to assemble."
Editor-in-chief C.B.Cebulski said that:
"Our characters are mentioned in so many different ways and in so many different mediums and we always keep track. Now these distinguished individuals are able to contribute back to the comics they grew up on."
What Will Be In The Marvel Comics #1000 Anthology Book?
Marvel Comics #1000 will begin from 1939 and work its way to the present day, with each page correlating to one year in Marvel's history. Along with celebrity contributors are also names from Marvel's storied past- George Paerwz, Kelly Sue DeConnick, Kurt Busiek, Walter Simonson and more.
The project was conceived by Immortal Hulk writer Al Ewing after he gained some experience working on an intricate comic in the choose-your-own-adventure title, You Are Deadpool. He said:
"This is the kind of honor that doesn't really come that often."
Did Marvel Comics actually reach #1000 issues?
As for the numbering choice of Marvel Comics #1000, Brevoort said:
"More than anything, it was a symbolic thing.
While there was a Marvel Comics #1 but subsequent name changes made it go from Marvel Comics to Marvel Mystery Comics to Marvel Tales– the comic ultimately ended at issue #159
Also Read: Seven "What If…" Story-Lines That Should Be on Disney+ Animated Series
While plenty of jokes have already began on the internet that Marvel is copying DC's success from Action Comics #1000 of last April and Detective Comics #1000 in March of this year, no one from Marvel has responded to these in any way. But a little fun ribbing never did anyone harm either way.
(Source: cbr.com and screenrant.com)