Thor Odison, one of the most powerful characters in Marvel is The Lightning God himself.
Even though we see him serious most of the times, he can be amusing and entertaining once a while. We all agree he does has a spoilt nature thanks to his Asgardian royalty due do which he does at time pass few hilarious comments which the innocence of a kid.
Those who read Marvel Comics know that Thor has had quite a few funny moments in the comics. Slowly but surely the films especially in the Marvel Cinematic Universe final phases, we were able to see him showcase this personality.
Here are some Thor memes from comics which are not only funny but also explain why so many fans adore Thor, after all he definitely is a favorite Marvel Character among many movie and comic fans.
It's Thorsday not Thursday.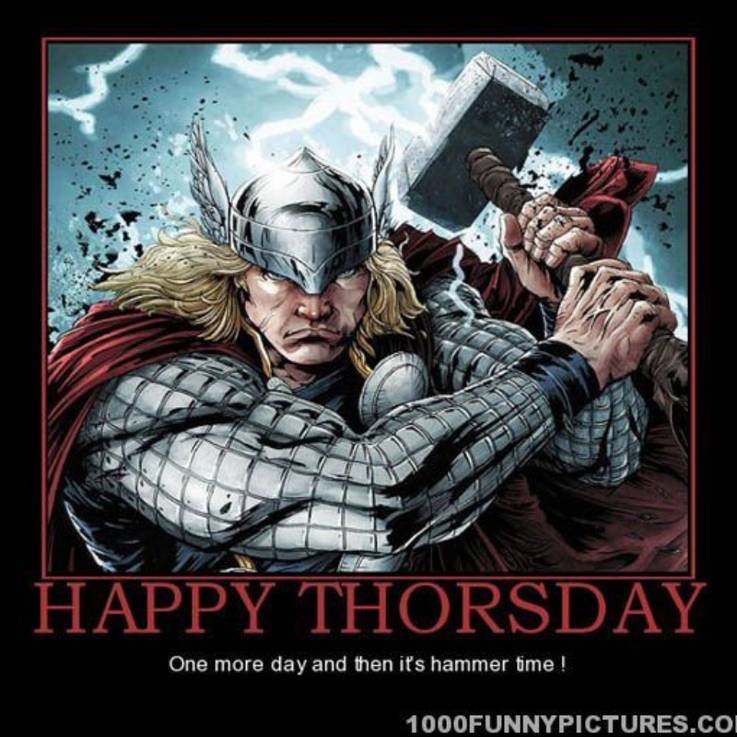 This meme apart from being funny also serves as an motivational post that the weekend is also near and you will get through it!
The meme even mentions the popular phrase by rapper MC Hammer "Hammer Time."
However an interesting fact is that the word "Thursday" comes from Norse Mythology
Your Argument Is Invalid.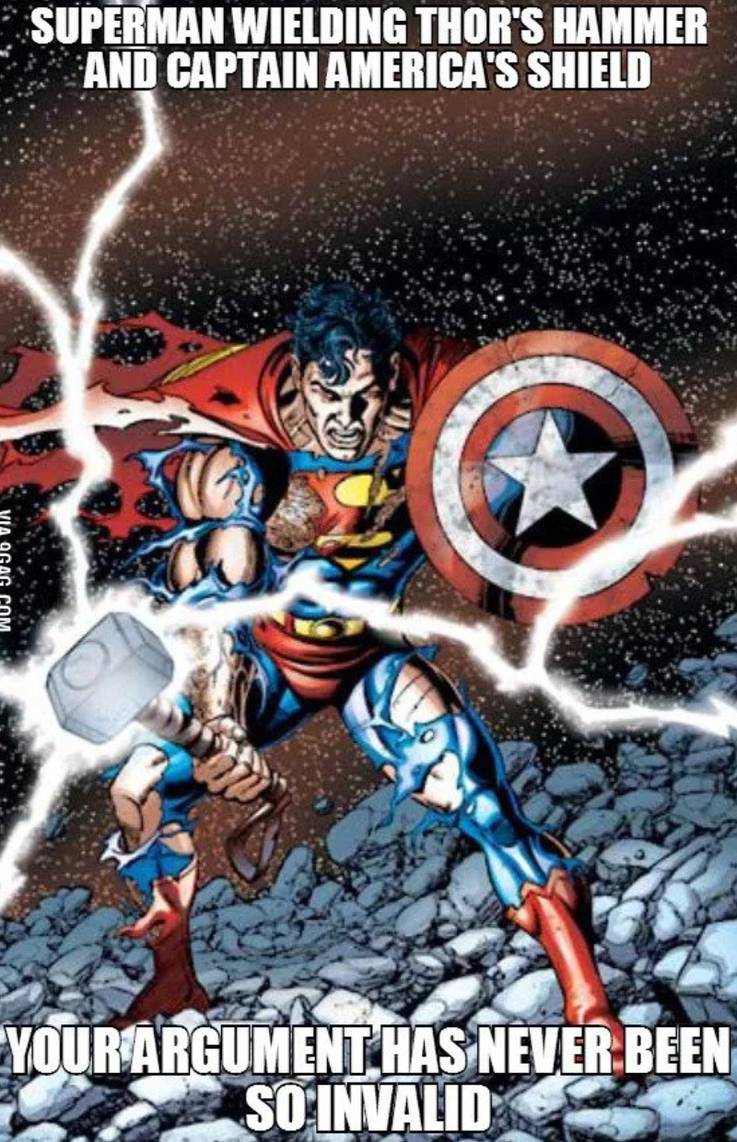 Now this is something comic fans know but not many of the MCU fans interestingly might know!
Superman ; the Kryptonian hero has lifted the Mjolnir in the DC- Marvel crossover in Justice League/Avengers. This meme is a reference to the cover art of the Justice League / Avengers # 4 that features Superman not only holding Thor's hammer but also Captain America's shield.
The phrase "Your argument is invalid" is pretty popular when the fanbases are fighting and arguing on online discussions. We wonder what kind of reactions and debates this meme would spark.
Loki And His Fangirls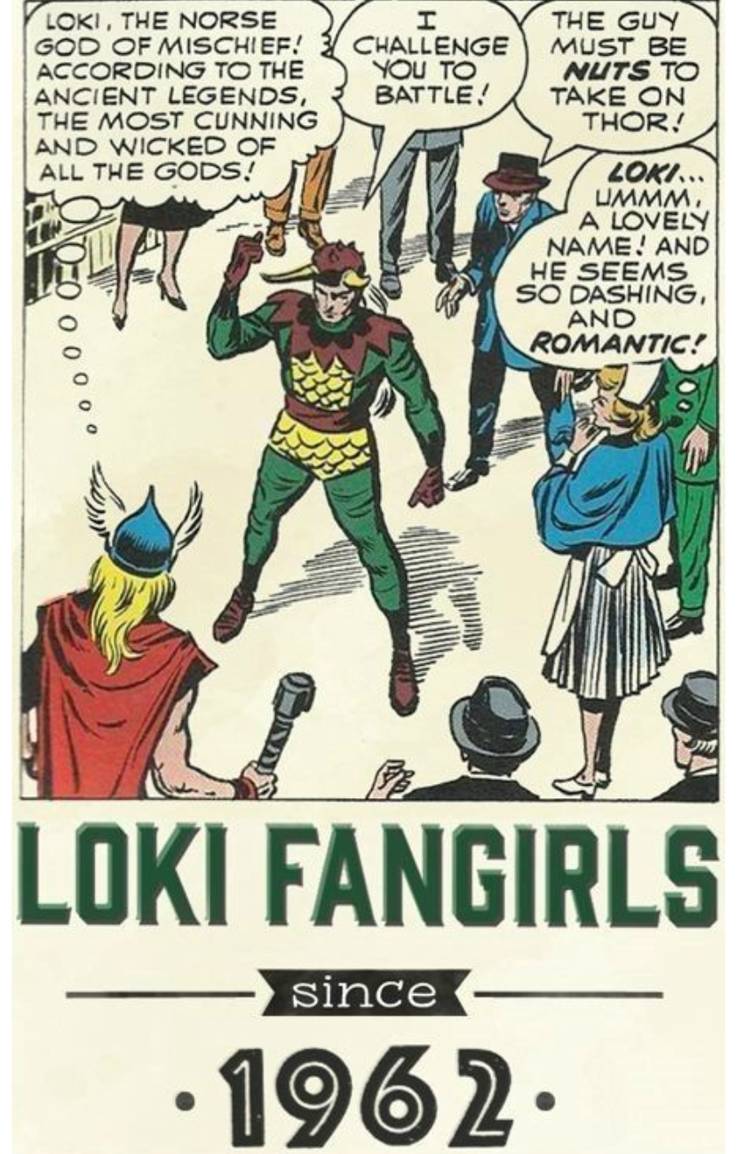 Loki; the God of Mischief was introduced as an antagonist in The Avengers and Journey Into Mystery series.
Thor of course, eventually joined the Avengers in order to fight and defeat Loki.
In one of the comic panels, it was quite evident that Loki always and irrespective of the situation has the charm and confidence impressing women.
This is also true when compared to the MCU, Tom Hiddleston as Loki has surely attracted lot of fan girls and made people fall in love with Loki.
Mind blowing Creamiscle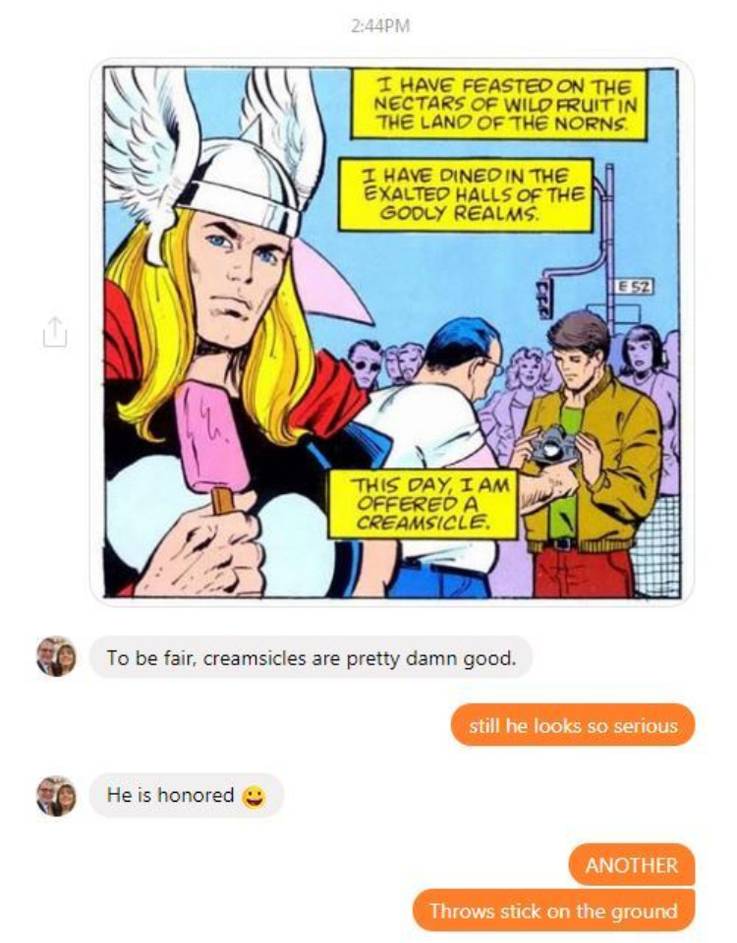 We have seen that Thor has been fascinated  with Earth and the people living here and also to that extend that he has always as an  interest picking up the culture and customs.
He has a fascination for beer (as we have also seen in the Avengers: Endgame movie).
This panel portrays his reaction when he eats an ice cream.
The conversation refers to the THOR movie in which he is so impressed with the coffee he drinks the first time that he slams the cup and yells asking for another one.
Powerful Parenting
Odin's parenting is quite controversial and debatable. He rarely takes responsibilities when he is held liable and he has hidden so many things from his children. But only Odin could have raised such kids.
The art is drawn in comic style showing the characters of Hela , Loki and Thor from Thor : Ragnarok. It was revealed in the movie that Hela was Odin's captive and she was his daughter. She (as many villains) as an act of vengeance came to Asgard to destroy it and even her brothers.
Not Impressed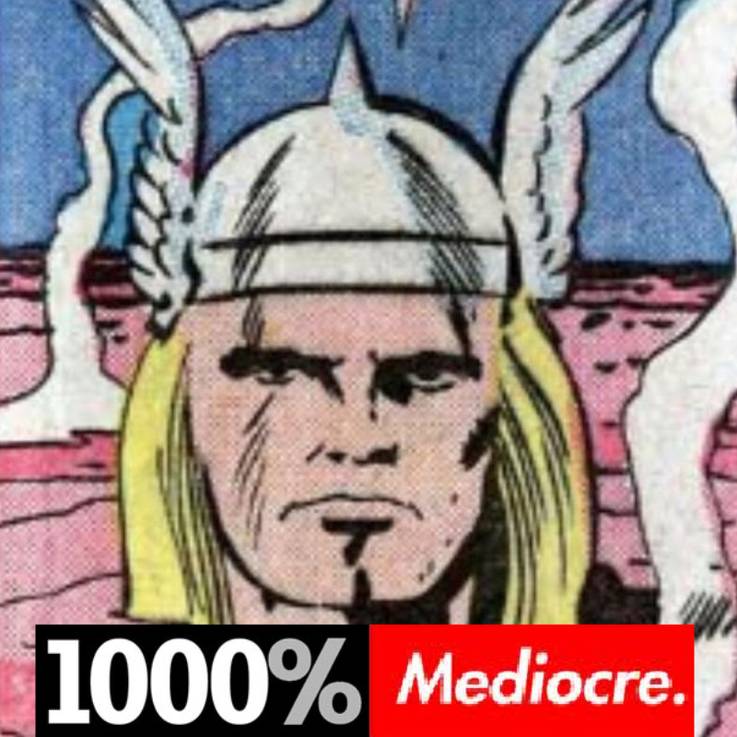 This meme is from a panel in The Avengers # 5 comic. The top tier 3 Captain America, Iron Man and Thor face a villain named "Lava Men". Thor finds himself in a situation where his entire body is covered with magma, but knowing Thor, he doesn't ask for help!
This "meme" if funny because even in deep trouble, he rather accept his fate then call for help!