---
Imagination is what created all the super-powered fictional characters in books and films. So, this imagination takes a furthermore step in creating reinvented characters in the Marvel Universe. Many what if…? statements are made of seeing Marvel characters in a different light. One of the Marvel fans has created a fan-art of "Spider-Man," portraying as "Doctor Strange," the sorcerer Supreme. Superhero fans are always full of Vivid Visions and have different expectations of on-screen characters. They try to create the art of their views.
Spider Strange
This Instagrammer @cvialet_art  posted a mock-up picture for the new animation series of Marvel. The Marvel fan-edited "Spider-Man" in "Doctor Strange's levitation cloak," doing some magical Dr. Strange stuff. The Marvel fan captioned the post as "What if ? Really wish to see Spider Strange One day." This picture went viral on the internet and captured many eyes. Fans started to make more rumors on the what if….? series.
What is 
What If….?
So, what is this new series? This series is an animated version of some collected scenes from the Marvel movies. Some of the characters reincarnate in different roles and powers. The show will produce ten episodes per season which will be launched next summer. Also, a second season has been announced. Some rumors like one episode for a movie were swept aside by Bradley, who explained that an episode would Focus on many scenes combined from many movies.
Popular character collaborations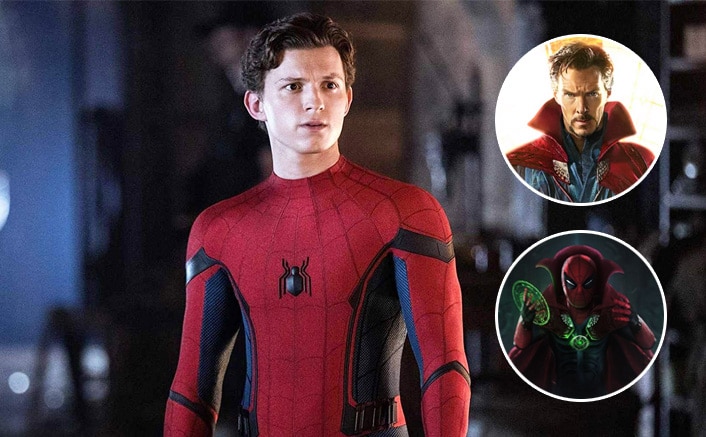 The series head writer A.C. Bradley said that many pivotal moments are like Peggy Carter taking the soldier serum in place of Steve Rogers. "Loki" welding "Thor's Mjolnir" and mainly "T'challa as the Star-Lord." The voice for the characters will be the same as the movies. The audience is in for a treat to see various favorite characters in different positions. Also, eager to see which characters will be collaborated for recreation.
 Fans' views
This series will be a part of the Marvel "Phase 4" project. Fans have huge expectations on this phase. Already many movies like "Thor part 4" and "Doctor Strange part two" are in this phase. So, this series will be a huge promotion and Catch audience. Many users commented on the Spider Strange post of various other possible collaborations. Peculiar thought of seeing Spider-Man as sorcerer supreme is revolving between fans. There are many questions among fans as if there will be a role for Spider-Man in phase 4. Maybe Marvel will consider Spider-Man for new updated versions.  
Do you want to know what are the 10 'what if' stories that we might see in the MCu? Then check out the video below!
Sources : ComicBook, YouTube, Marvel