Marvel Cinematic Universe successfully created a massive craze for superheroes and to top it off, Avengers proved to be a massive hit worldwide. The film got favorite heroes and villains together and fight each other. Every movie managed to get a villain crazier and more dangerous than previous movies and everything was just visually perfect.
The latest addition in Avengers saw us say goodbye to our favorite superheroes and not many heroes managed to keep their relationships alive in the movies while saving the world. Of course, we have our favorites Stark and Pepper Potts and Vision and Wanda. The rest haven't been that successful. But they have very amazing relationships in real life and many of us aren't exactly aware of their partners/ spouses!
1. Mark Ruffalo and Sunrise Coigney
The Hulk actor married actress Sunrise Coigney in 2000. She is well known for her roles in films like In the Cut (2003), 100 Centre Street (2001), and Campfire Stories (2001). They have one son (Keene) and two daughters (Bella and Odette) together.
2. Josh Brolin and Kathryn Boyd
Josh definitely shook us and even scared us all with his portrayal of Thanos. He was surely stunning. Josh is married to Kathryn Boyd. She is a journalism graduate from the University of Georgia. She has also assisted Ben Stiller and has been in a few short films and even produced a few. They have a daughter together. (Westlyn Reign Brolin)
3. Gwyneth Paltrow and Brad Falchuk
Yep, we know Gwyneth was once married to Chris Martin but the couple separated in 2016. Gwyneth found love again with Brad and got married in 2018. You may not know Brad but definitely are familiar with his work. He is a television writer, director, and even a producer. He even co-produced Glee, Scream Queens and American Horror Story, and even the spin-off American Horror Stories (we want another season!)
4. Paul Bettany and Jennifer Connelly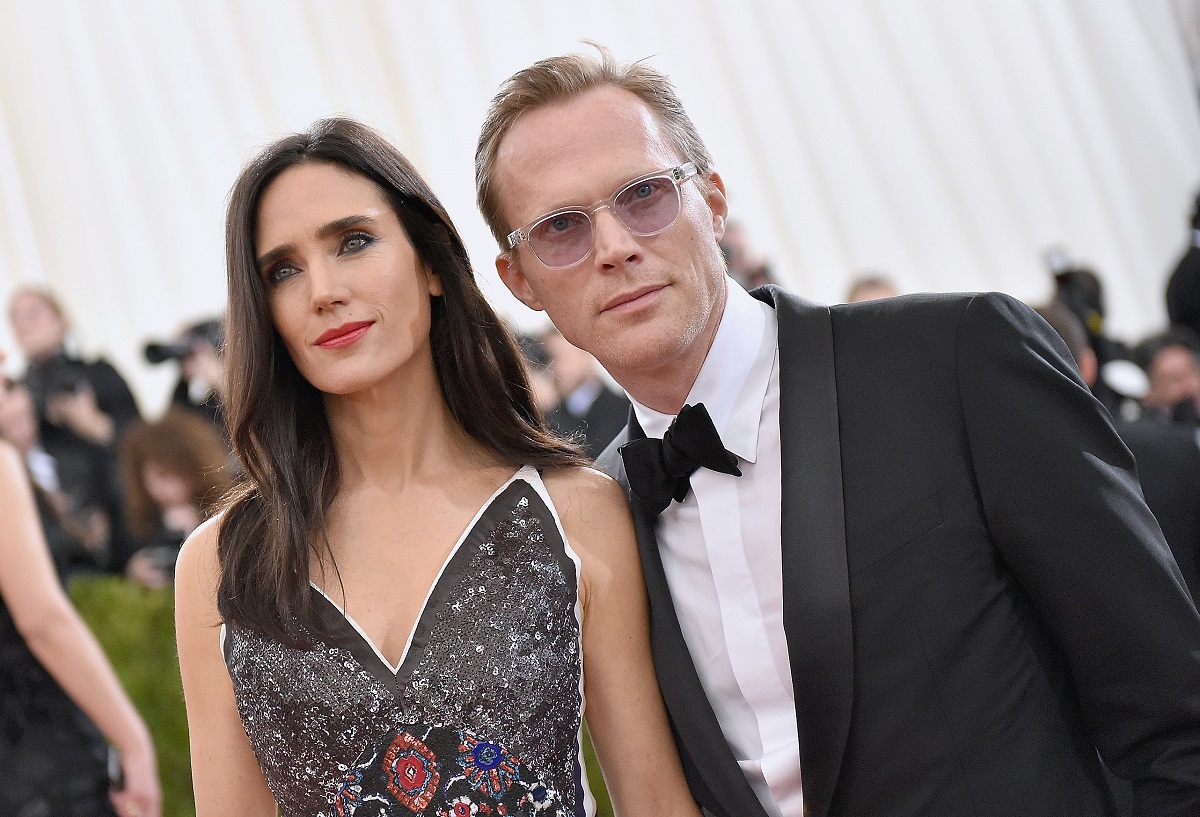 He needs no introduction and he not only voiced JARVIS but also was spectacular as Vision, especially in WandaVision. He married Jennifer Connelly in 2003. Jennifer is an actress as well and started her career as a child model. She has starred in many films and shows but made her debut in Once Upon a Time in America (1984). Together they have 2 children (Stellan and Agnes). Jennifer also has another son from her previous relationship.
5. Don Cheadle and Bridgid Coulter
Don who is best known for his appearance in Iron Man films is married to Bridgid Coulter. She is an actress and producer and is known for Westworld, Martin, and Rosewood. She is also a designer and has founded "Bridgid" where she has uploaded her portfolio and her projects and they all are stunning. The duo dated for almost 28 years before they got married in 2020. They gave two daughters together (Imani and Ayana).