We are just a week away from seeing Avengers: Endgame in the theatres. To tease us, Marvel Studios and Walt Disney Pictures have released new Avengers: Endgame photos. The photos feature several shots of Earth's Mightiest Heroes looking dour after the events of Avengers: Infinity War. Keep reading to see the photos!
https://youtu.be/u6V9uJ0x528
The film's official synopsis says, "The grave course of events set in motion by Thanos that wiped out half the universe and fractured the Avengers ranks compels the remaining Avengers to take one final stand in Marvel Studios' grand conclusion to twenty-two films, Avengers: Endgame."
Also Read: Valkyrie role in Avengers Endgame
Have a Look At The Avengers: Endgame Photos Released by  Marvel
Avengers: Endgame is directed by Anthony and Joe Russo from a screenplay by Christopher Markus and Stephen McFeely. The film's whole cast includes Robert Downey Jr. as Iron Man, Chris Evans as Captain America, Mark Ruffalo as Bruce Banner/the Hulk, Chris Hemsworth as Thor, Scarlett Johansson as Black Widow, Jeremy Renner as Hawkeye/Ronin, Don Cheadle as War Machine, Paul Rudd as Ant-Man, Brie Larson as Captain Marvel, Karen Gillan as Nebula, Danai Gurira as Okoye, Bradley Cooper as Rocket Raccoon, and Josh Brolin as Thanos.
Also Read: Fans are convinced that Captain Marvel has telepathy skills from the latest Avengers Endgame clip.
Here are the latest Avengers: Endgame Photos released by Marvel
1. CAPTAIN AMERICA
2. BLACK WIDOW, THOR, CAPTAIN MARVEL
3. WAR MACHINE, RONIN
4. HAWKEYE
5. RONIN
6. BLACK WIDOW, RONIN
7. NEBULA, WAR MACHINE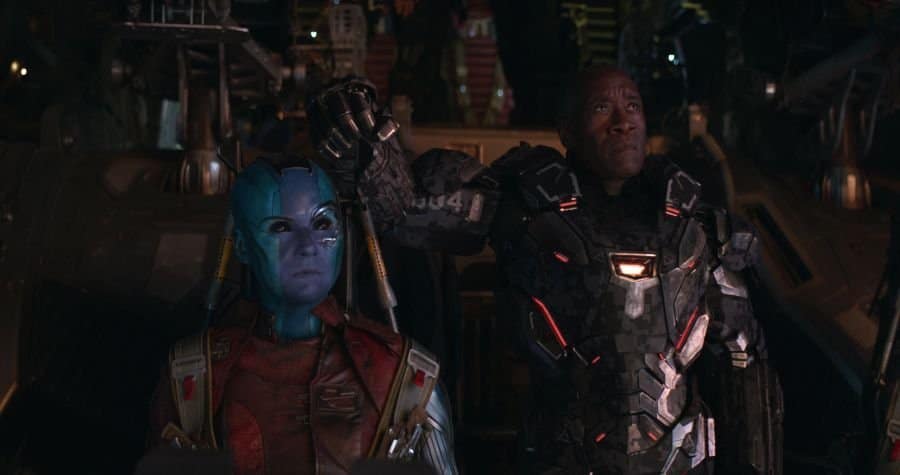 8. BRUCE BANNER
9. NEBULA
10. RONIN, ANT-MAN, NEBULA
11. IRON MAN
12. BLACK WIDOW
13. SANCTUARY II
14. THOR
15. THOR
Avengers: Endgame opens on April 26. Upcoming Marvel Cinematic Universe movies include Spider-Man: Far From Home which will release on July 5.