Marvel's Shang- Chi and the Legend of the Ten Rings not only did bring the first Asian superhero but also a true representation of martial arts to the Marvel Cinematic Universe. Marvel surely has some great choreography for the action scenes in the previous movies but Shang- Chi goes a step further and pays homage to Two Jackie Chan Classics.
The first tribute is show during the San Francisco bus fight when Wenwu's agents come for Shang- Chi's pendant. From the clips released before the movie came out, it was obvious that we will be witnessing a combat; but we didn't know that this scene would be a tribute to Rumble in the Bronx from 1995.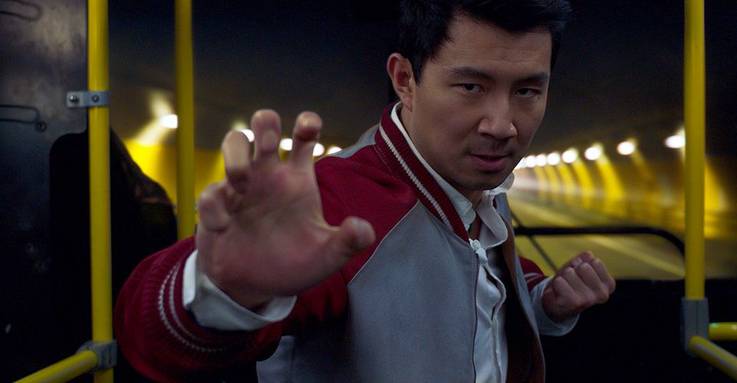 Shang-Chi fights them off and reveals that he is more than a valet and when one tries to grab him by the jacket, Shang-Chi wraps his jacket around the assailant's arms and knocks him back. He then quickly slips the jacket back on in time to drive an elbow in another's chest which is very similar to the supermarket scene from Rumble in the Bronx. In that film,Chan played Hong Kong cop who fought his enemies using his windbreaker to disarm a man with knife in a similar manner.
The second tribe came when Shang-Chi tracks Xialing's fight club in Macau when Shang-Chi and Katy try to escape via scaffolding on the side of the building. The scene mimics Rush Hour 2, where Chris Tucker and Chan engaged with their enemies on a scaffolding outside a high- rise. They used the setup as weapons but fans remember is how Carter hung off the bamboo and Lee had to save him.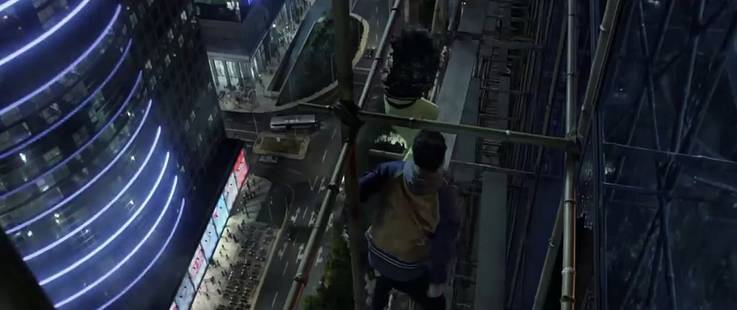 Shang- Chi draws some heavy inspiration from Rush Hour 2 in forms of tempo and style used in this scene as Katy is the one hanging off the scaffolding.
However, considering that there are two warriors to fight off the tyrants in the Marvel movie, there's a lot more dynamism and action with the sequence focusing on serious combat than action- comedy.
Still Katy does embodies Carter with her screams as the heroes make death- defying plunges to rescue her.
And for those who don't know that Shang- Chi's fight coordinator, Andy Cheng and stunt coordinator, Brad Allan (passed away on August 7), both worked with Chan on Rus Hour and Shanghai franchises. Director Destin Daniel Cretton too admitted that "every Jackie Chan movie ever made" has influenced the film's aesthetic.