E3 2019 is turning out to be quite an event and Nintendo is capturing all eyes there. First, Nintendo released their new Nintendo Direct and then they came with new footage of their highly anticipated Marvel Ultimate Alliance 3: The Black Order. You can check out the trailer above.
What Does The New Trailer For Marvel Ultimate Alliance 3: The Black Order Contain?
The New Trailer For Marvel Ultimate Alliance 3: The Black Order contains a whole host of new playable characters. Some which we weren't expecting, as well as some favourites which are returning from past games. This will actually be the third game in the series, but the first exclusive to Switch. As we saw in the footage, Marvel isn't skimping on including as many heroes as they can from their universe in the new title.
Of course there are still some characters which we want to see make the cut, like Moon Knight, Rogue, Cyclops, Spider-Woman and more. So with their extensive DLC packs that could definitely happen. For now it's a game of waiting and seeing.
Here are the characters that have been newly introduced:
No one would have expected Elsa Bloodstone to pop up first in the game; but this monster hunter, known for her sarcastic wit as well as her impressive monster hunting skills is sure to woo many. She will be seen with her handy pistols in the game and it looks like she will have a lot of other abilities at her disposal.
It looks like Ghost Rider is arriving as well with his burning motorcycle and the chain which was put to good use by the end of the trailer. While this looks like the classic version, more will be sure to come.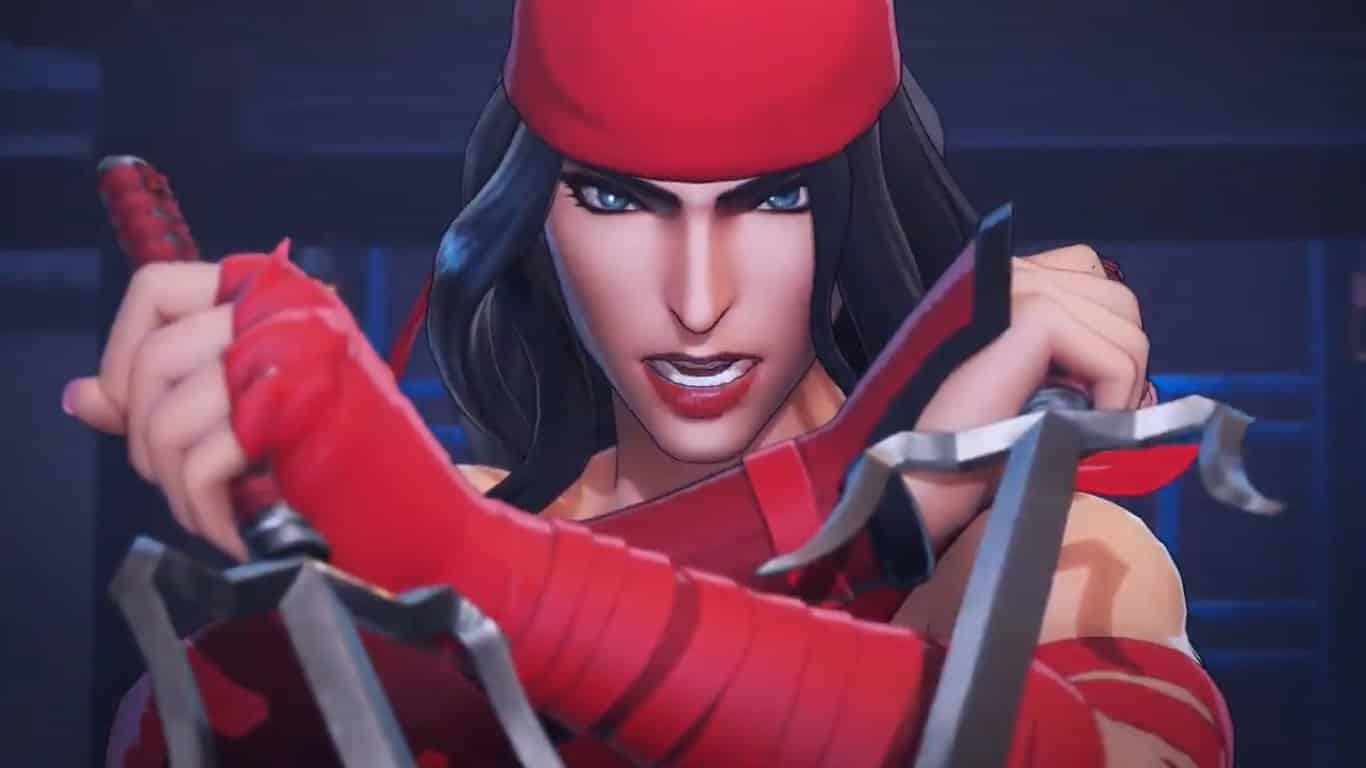 Elektra also made her debut in Ultimate Alliance 3. As one can expect, he cunning assassin will be controlling a lot like in the previous titles. You can expect a range of stealthy and flanking attacks along with buffs which makes her harder to hit. Her attacks will include all the flash you can expect from someone of her stature. She will be seen in her classic costume but other versions of her should be there as well.
Also Read: New Marvel Ultimate Alliance 3:The Black Order Trailer Reveals the X-Men
This one is a little bit of a doozy and can very well end up being a cutscene. But in a quick little clip of Surtur you can see Thor right on the bottom of the screen and right next to him is someone who looks a lot like Valkyrie. There is no way to confirm this right now, but the blue cape and blonde haircut does suggest that it's her. With her resurgence in the comics and movies, we are definitely hoping that she makes the cut.
Beast is also in this game to give it some seriously needed X-Men rep. Along with Wolverine and Nightcrawler, he is only the third X-Men to join the game. He is also in his classic bright blue version although there wasn't much of him in the trailer.
At one point in the trailer, you can also see a scene which has the Nova Corps standing their ground against an army of enemies and at one point it appears we see Frankie Raye in her Nova gear as part of the squad. While this doesn't confirm that she will be playable but with such a huge appearance by the Nova Corps, it's reasonable to assume that one would make the cut. So fingers crossed for multiple skins of Richard Rider, Sam Alexander and maybe Frankie Raye as well.
Marvel Ultimate Alliance 3: The Black Order hits stores on July 19th.
(Source: comicbook.com and polygon.com)