The year 2020 started off to be a shaky and overwhelming reality to live in for all people globally. The Coronavirus pandemic forced people to get a grip of their precious lives for fear of losing their precious lives. People are practicing "self-quarantine" and "social distancing."
But amidst this existential crisis, how is that we stay sane and entertained with our lives at home? OTT platforms like Netflix, Hulu, Disney+, and Amazon come to our aid to make our days better. 
What's more special about OTT releases than usual?
Unlike Coronavirus times, OTT releases are periodic and structured to keep audiences entertained in a balanced fashion. Of course, this does not nullify the fact that binge-watching was also on the rise. But the times have now changed. Entertainment and being entertained have become top priorities to distract from the looming fears and anxieties. And we have proudly become "couch potatoes" too.  
Thankfully, OTT platforms have gone a few steps further to keep the entertainment alive. Netflix, Hulu, Disney+, and Amazon Prime are bringing additional entertainment to be devoid of boredom. 
The complete list of all OTT releases for May.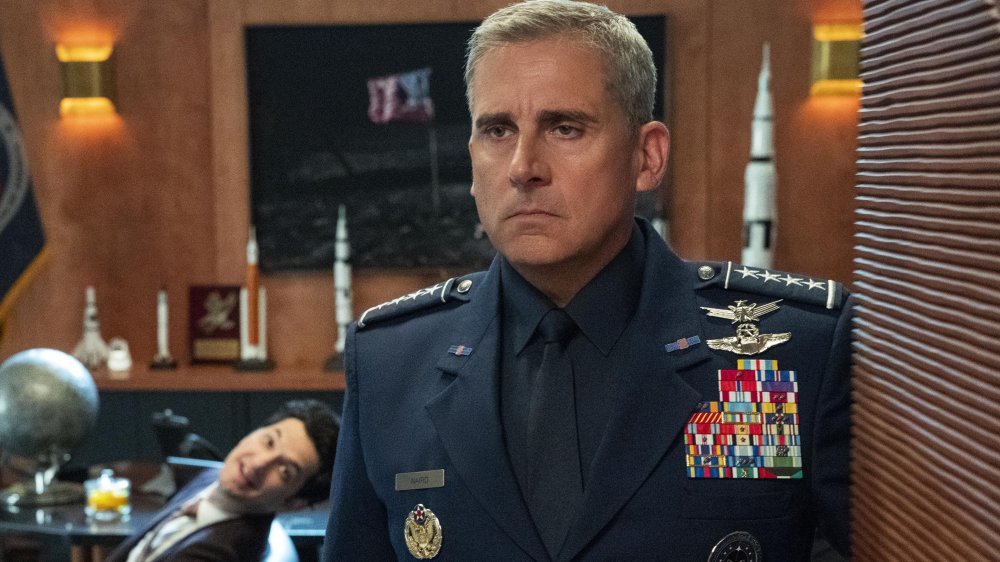 The element of excitement kicks in as some originals and series are pushed further from their original release dates. 
Disney+ bags the hearts of Star Wars fans as they are premiering the whole of Star Wars franchise. This also includes the Mandalorian for fans who haven't watched yet. 
Netflix releases some highly anticipated originals like Hollywood, Space Force and season 2 of Dead to Me. 
Besides this, Hulu and Amazon Prime possess their share of new releases for the month. 
Let's take a look at the upcoming releases from each of these OTT platforms.
Week 1
DISNEY+ – John Carter , Disney Gallery: The Mandalorian – Directing , Star Wars: The Clone Wars – Victory and Death" 
AMAZON PRIME – The Durrells: Season 4, The Hustle (2019)
NETFLIX – Arctic Dogs, Jerry Seinfeld: 23 Hours To Kill, Workin' Moms: Season 4, Scissor Seven: Season 2 
HULU – Vikings: Season 6A
Week 2
DISNEY+ – Be Our Chef – Anyone Can Cook, Star Wars: Hanging Art,  Joe Hernandez: Attractions Host, The Mandalorian – Legacy,  Running Through Disney, Sorcerer's Arena, Opening the Archives, Maleficent: Mistress of Evil,  Stephanie Carroll: Ranch Hand, Cast, It's a Bug's Life with Bill Farmer – Whale Poop Dogs & Sheep Herding Dogs
AMAZON PRIME – The Goldfinch, Shubh Mangal Zyada Savdhan, Jack and Jill, Jimmy O. Yang: Good Deal, Alias: Seasons 1-5, Seberg, The Last Narc: Season 1.
NETFLIX – 18 retail, Chico Bon Bon: Monkey with a Tool Belt, Dead to Me, The Eddy, The Hollow, Restaurants on the Edge, Rust Valley Restorers, Valeria, Charmed, Grey's Anatomy, Bordertown, Have a Good Trip: Adventures in Psychedelics, Trial By Media, True: Terrific Tales, Unbreakable Kimmy Schmidt: Kimmy Vs. the Reverend, The Wrong Missy, Riverdale, Chichipatos, Inhuman Resources, Magic for Humans, She-Ra and the Princesses of Power, White Lines. 
HULU – Solar Opposites, Into the Dark: Delivered, Spaceship Earth.
Week 3
AMAZON PRIME – Podlark, Like Crazy, Trial By Fire, RocketMan, Homecoming.
NETFLIX – Public Enemies, United 93, Soul Surfer, The Big Flower Fight, Sweet Magnolias, Trumbo, The Flash, Control Z, History 101, Just Go With It, The Love Birds, Selling Sunset
HULU – Ultimate Tag, Rocketman, Top End Wedding, Painter and the Thief. 
Week 4
AMAZON PRIME – Come to Daddy, The Tracker, The Vast of Night
NETFLIX – Hannah Gadsby: Douglas, The Lincoln Lawyer, Dorohedoro, La corazonada, Space Force, Somebody Feed Phil, Ramy, Disappearance at Clifton Hill. 
HULU – I Still Believe, Ramy, Disappearance at Clifton Hill
Source: comicbook, digitaltrends.