Covid 19 pandemic apparently made Marvel Studios venture into taking steps with production several series on Disney+ to set in for the Marvel Cinematic Universe (we are extremely grateful).
However Marvel is taking a step further and going ahead with What If…?, which is an animated anthology series based on Marvel Comic Series which explores alternate universes.
What Is The What If..?'s Plot :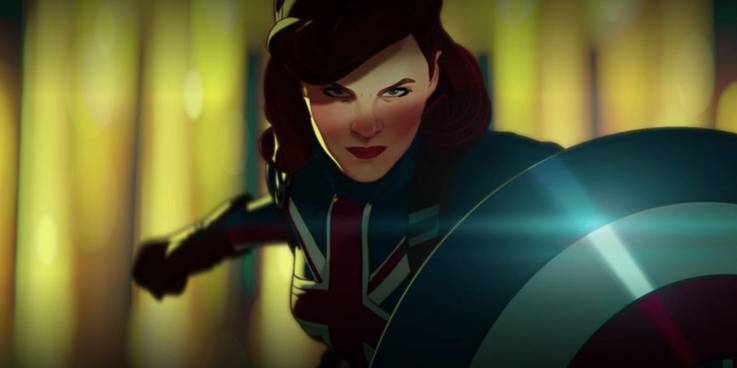 What If is a comic series that first came out in 1997. It has run for 13 volumes and the recent  one came out in 2018.
The series asks questions about the Marvel characters like " What if Spider- Man had joined Fantastic Four?" , " What if Thor became a herald of Galacuts?"
The comics play scenarios based on the same and sometimes it even gave multiple endings for the fans to decide for themselves.
The TV series will explore the idea of the comics and will set to be the Marvel Studios' first animated show.
Every episode, Uatu the Watcher will take the viewers through the alternate universe which will involve characters from the MCU.
For starters what would have happened if Peggy Carter had taken  the Super Soldier Serum instead of Steve Rogers and became Captain Britain.
Other episodes will depict T'Challa becoming Star Lord, Gamora hunting down Iron Man, etc.
What If..? Has A Trailer:
A first glimpse of What If..? was launched in November 2019 as a part of Marvel Studios: Expanding the Universe plan which is available to watch on Disney+.
It showed parts of several storylines which includes Peggy Carter as Captain Britain, Steve Rogers in an Iron Man – esque suit, a zombified Captain America and T'Challa taking space as Star Lord.
The official trailer for the same was later revealed at Disney's Investor Day 2020. It also showed the expanded clips of the storylines and as well as included shots of characters such as Nick Fury, Bucky Barnes, Iron Man, Hawkeye, the Collector and Captain Marvel, as well as Doctor Strange fighting an evil version of himself.
Recently, in June 2021, Marvel previewed yet another clip from the series as the Annecy Festival. The clip showed the scene in which Peggy Carter takes Super Soldier Serum and becomes Captain Britain.
Who All Can Be Expected In What If…?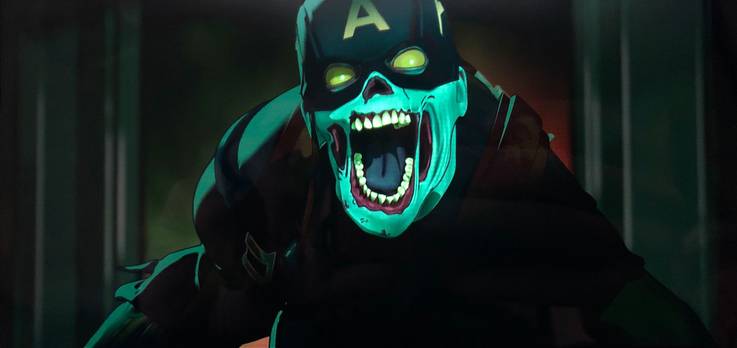 What If…? Is created and run by A.C. Bradley who is known for Trollhunters: Tales of Arcadia series.
Over 20 actors from the Marvel Cinematic Universe would be returning which includes Chris Hemsworth as Thor, Tom Hiddleston as Loki, Paul Rudd as Ant- Man and many more.
Jeffrey Wright will pay The Watcher and there will be many surprise cameos from other MCU actors and characters.
This series is also the final MCU performance of the late Chadwick Boseman as Black Panther.
When Can We Expect What If…?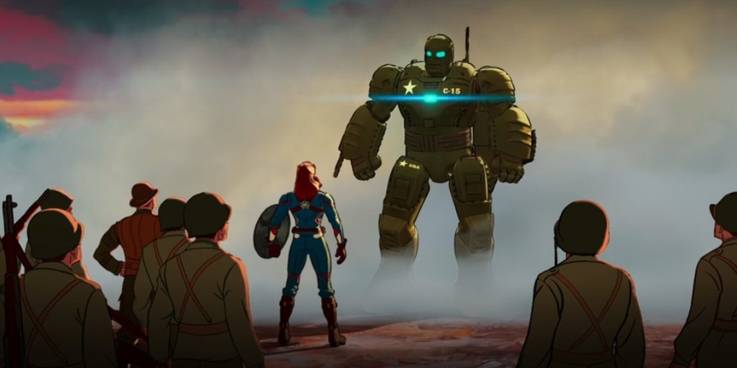 What If…? Was initially announced to premiere during the first year launch of the Disney+.  However, Kevin Feige revealed during the San Diego Comic-Con 2019 that the series will air its' first season in summer 2021 with 10 episodes airing weekly.
In December 2021, it already announced a second season which also will have 10 episodes to be set in production.
Looks like we can expect the first season anytime soon ; mostly in August 2021.