Doctor Strange is a known name in the Superhero world. After the snap, the whole Marvel Universe changed completely. Now he has become the main hero in the Marvel Cinematic replacing Iron Man. In the phase 4 of the MCU, we are going to see him with several superheroes, including Spider-Man: No Way Home and other more heroes in his next movie, Doctor Strange in the Multiverse of Madness.
Marvel has announced that the ending of WandaVision is going to be connected with the new Doctor Strange movie. This is great as the WandaVision fans are pretty excited to see their favorite characters in the new film. There are reports of introduction of new heroes in the upcoming movie and the reoccurrence of some old favorites.
At Disney's Investor Day, Marvel has announced the cast for the new Doctor Strange movie. Chiwetel Ejiofor is going to play Mordo. Rachel McAdams as Christine Palmer, Benedict Wong as Wong. And we'll see Xochitl Gomez as America Chavez. Marvel also confirmed that Scarlet Witch is also going to make an appearance in the upcoming Doctor Strange movie. The cast is all set and the fans are all hyped to see their favorite characters in the big screen again.
1. Benedict Cumberbatch As Doctor Strange
Benedict Cumberbatch is known for his role as Doctor Stephen Strange. Fans also know him for his other major roles like in the Sherlock Holmes and Hobbit franchise. He is a great actor and he has proved it a several times. In this new movie Doctor Strange is back to fix a mess in the multiverse, it's a huge responsibility and only the master of the Mystic Arts can pull this of.
Doctor Strange is one of the most powerful and cool characters in the Marvel Cinematic Universe. The first ever Doctor Strange movie came in 2016 called "Doctor Strange". He also played a very important role in the Avengers: Infinity War and Avenger's: Endgame.
2. Elizabeth Olsen As Scarlet Witch
Fans really loved Elizabeth Olsen as Scarlet Witch and after her show "WandaVision", she has proved her acting skills. People now know that Wanda is one of the most strongest and twisted character in the Marvel Cinematic Universe. Fans are excited to see how important Wanda's role is gonna be in the new Doctor Strange Movie.
Elizabeth Olsen has done a lot of movies. She is known for her roles in the films like Silent House, Liberal Arts and Godzilla. For her role in the critically-acclaimed Martha Macy May Marlene, she was nominated for numerous awards.
3. Benedict Wong As Wong
Wong is a powerful character in the Marvel Cinematic Universe. He used to work for the Ancient One but after her death Doctor Strange took over and Wong became his Assistant. As his assistant, helps him in all his missions. He is a skilled sorcerer but in the comics Wong was shown as Doctor Strange's servant, but in the movies he is an equal and as important as any other character.
Benedict Wong is an actor and a writer. And has played major roles in many space themed movies like Sunshine, Moon, Prometheus, and The Martian. He is an English actor with great acting skills. He has proven himself in the past and has received numerous awards and nominations.
4. Rachel Adams As Christine Palmer
Doctor's love interest and a hardworking nurse, Christine Palmer is known as the "Night Nurse" in the Marvel Comics. She do not possesses any supernatural powers but her ability to heal people is pretty important. There was a little chemistry between Stephen Strange and Christine but it never took off. But we think that in this upcoming film, the fans are going to see what comes next for these two.
In the first movie, they never got together but maybe this time, they might end up together. Let's just see what Marvel has to offer. Fans are hyped to see these two lovers back together.
5. Chiwetel Ejiofor As Baron Mordo
Karl Mordo was an ally of Doctor Strange. He helped him when he first came in for help. Karl had his training under The Ancient One, and always knew that he is the right man to take her place after her death. But after there fight with Kaecilius, he discovered that Stephen became the new Master of the Mystic Arts. This made Karl, a perfectly sane man into a villain for Doctor Strange, called Baron Mordo.
People are still suspecting that Baron might come back to fight with Doctor Strange and might be a villain in the upcoming film, Doctor Strange in the Multiverse of Madness.
6. Xochitl Gomez As America Chavez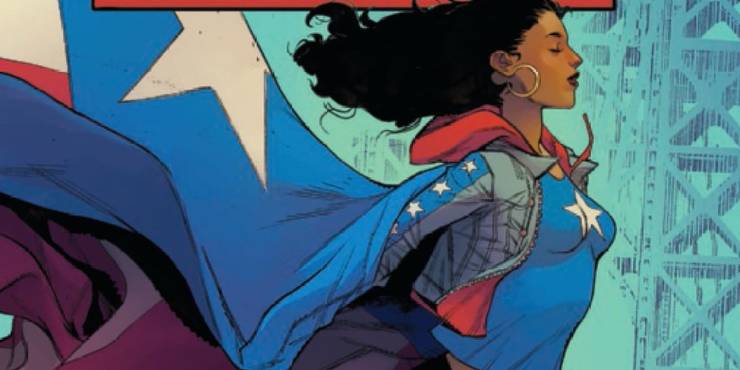 A new superhero is gonna be introduced in the Marvel Cinematic Universe in Doctor Strange in the Multiverse of Madness. The new hero has a dark past story. Our new hero named America Chavez, also known as Miss America came from the multiverse. She is a citizen of Utopian Parallel. She is a daughter of two mothers who sacrificed their lives to save her and their world, Utopian Parallel. This gave America the chance to run away and explore the Universe as a young teenage girl. And one of her adventures made her visit planet Earth.
In this movie we are going to see a new member of the Young Avengers. America, along with Kate Bishop (Hawkeye). Wanda's children (Tommy and Billy) and Cassie Lang (Ant-Man's daughter) started the Young Avengers in the comics. Fans are all hyped to see the new hero for the first time. It's going to be a great experience for the viewers and fans wants to know how the creators are gonna introduce her in the upcoming film.
The cast of the new Doctor Strange movie is quite interesting. The introduction of the new hero, Miss America and Wanda's role is what the fans are most excited about. People have a lot of speculations and theories for what to expect from the movie and the future of the Marvel Universe. Tell us in the comments what you think about the cast and the introduction of a new superhero.