After being the pillars of MCU for about a decade, co-stars and friends Chris Hemsworth and Chris Evans are willing to try something different with their careers now. While Hemsworth has already started on his journey, even in his later films in MCU, where he traded his Asgardian sensibilities for a sense of humour. Between Endgame, Ghostbusters and Men in Black reboot, Chris Hemsworth has cleared the fact that he's up for comedy roles and it looks like Evans wants to get into the action.
Chris Hemsworth and Chris Evans are great friends!
The duo has become great friends during their time with the MCU, starting with Avengers in 2012. The two have grown closer over the years and Hemsworth has even revealed that they don't go out together on press tours as they'd just spend their time "screwing around".
Also Read: Annihilation Will Be The MCU's Next Big Storyline
It might sound like a stretch but the story told by Chris Hemsworth is true. Variety reached out to Chris Evans to comment on the whole thing and he confirmed what his friend had claimed. After acknowledging the fact that the two aren't allowed to go out on press tours together, Evans said that he'd like to star in a comedy with Hemsworth sometime in the future.
"We had too much fun together, and truly like kids in school, we were separated because we couldn't get shit done," Evans said of his relationship with Chris Hemsworth. He later added his own ideas about the next movie they should do together, "I would love to do one of those '80s buddy comedies, where we could shed the characters we are known for."
Men In Black Reboot to release next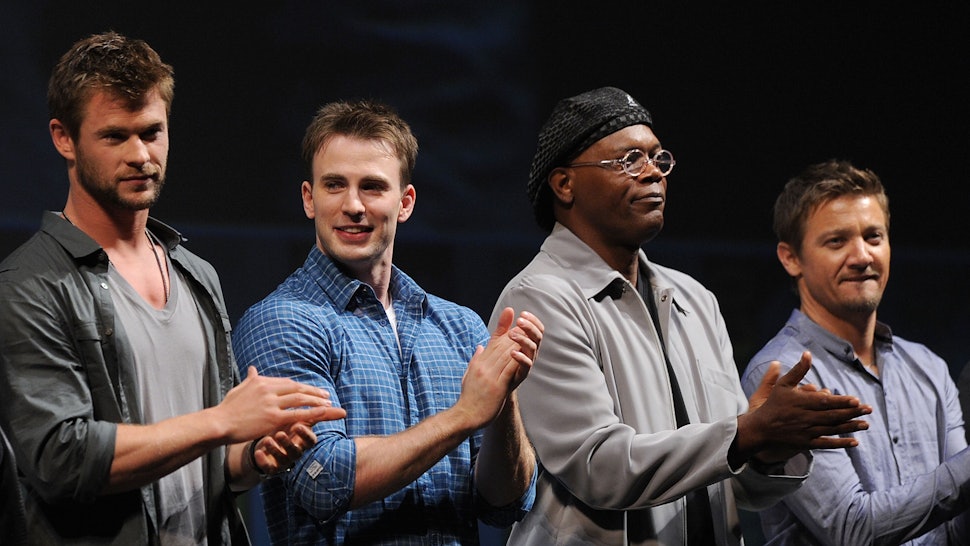 The turn for Hemsworth has already begun. Even though he's taking some serious roles every now and then, he's also up for some humour at any point of time. It's his ability to play both hilarious and serious roles in the same film that kept him interested in Thor when he thought he'd have to hang up. After Ragnarok, Hemsworth is having more fun with Thor than ever. His Men In Black reboot will be out in theatres later this year.