https://youtu.be/KYh6673dfzQ
As per the latest bit, MCU star Chris Hemsworth would "love" to play the next James Bond.
'Thor' Star Chris Hemsworth Interested in Playing The Iconic James Bond
"When we were shooting Rush someone had said that and I thought, 'Cool, if this is my audition tape, then great,'" the Australian actor told Balance, citing the Ron Howard-directed formula one racing movie, where Hemsworth played debonair Englishman James Hunt. "I don't think you'll ever meet anyone who doesn't want to have a crack at James Bond. I'd love to do it."
Also Read: 'Brooklyn Nine-Nine' Season 6 comes to E4!
If Chris Hemsworth gets the James Bond role, he will be the second Aussie actor to have played the iconic role, after On Her Majesty's Service star George Robert Lazenby.
However, getting such a role is quite "up to so many elements and is way beyond myself; it's not one you can pitch yourself on to either," Hemsworth said.
"It's something that the community of Bond fans, [franchise producer] Barbara Broccoli and the whole crew there agree on, and it has to be a very organic decision from them. There have been a lot of names thrown out there and a lot of brilliant people can tackle that one."
'Rush' Really Helped Chris Hemsworth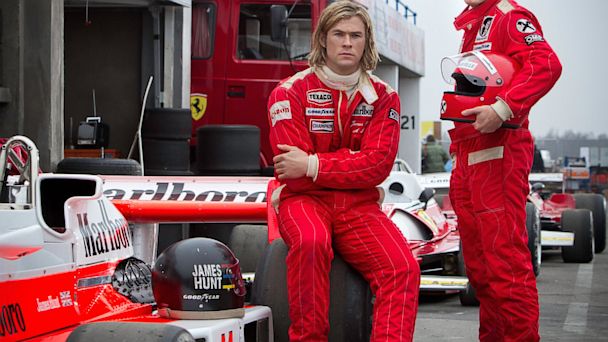 It's demanding roles like Rush that Chris Hemsworth States helped prevent his typecasting as being capable to only play Thor in MCU.
Also Read: Vin Diesel Seemingly Joins the 'Avatar' Sequels
"Rush was straight off the back of Thor and when I faced my biggest wall of typecasting," Hemsworth said. "Going into any meeting or casting, the preconception from the director was that I was a larger body-building, superhero character and that was all I could play. So the idea of playing a lean racing car driver was a hurdle I had to get over."
Who will be the next James Bond?
With 51-year old Daniel Craig leaving the role after Bond 25, many Hollywood A-listers have been considered to play the role, including the likes of Tom Holland and Henry Cavill.
"I really want to be James Bond," the Spider-Man star said during a Facebook live stream in 2017. "Sony makes those movies. I've told them to make it happen."