In MCU, Black Widow has been in many dangerous situations like taking out armed villains and undergoing high speed chases. She is a superhero and it's all a part of her job. However, sadly for Scarlett Johansson, she had to go through a real life version of the same after the paparazzi started stalking her during yue promotions of Endgame, which even risked her life.
Paparazzi Stalks Scarlett Johansson and Put Her Life at Risk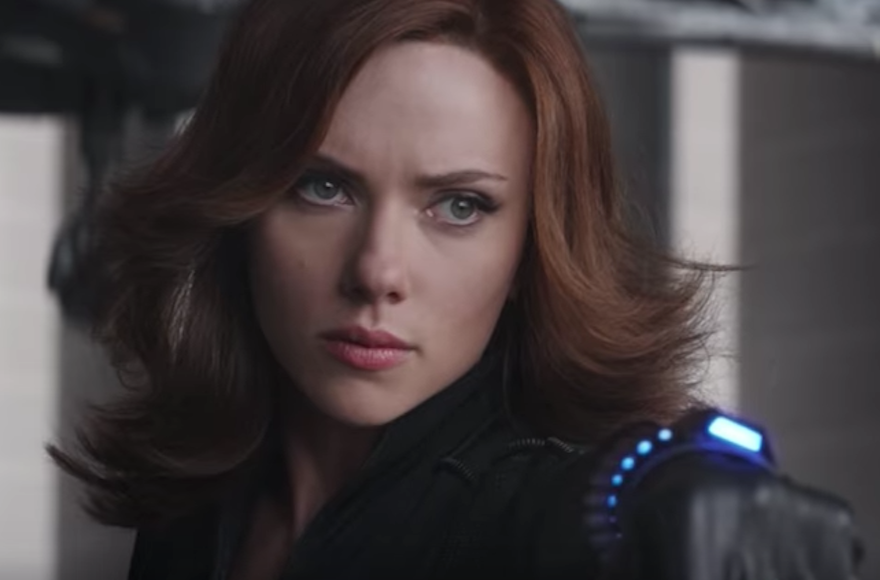 Also Read: Marvel Makes Major Changes to X-Men Leader Cyclops
It was recently revealed by Scarlett Johansson that after appearing at the Jimmy Kimmel Live alongside Chris Hemsworth and Paul Rudd, she was followed by five cars full of men with windows blacked out. The cars even broke traffic laws, endangering the lives of others on the road, just to follow the actress to her hotel. Johansson even revealed that these paparazzi men kept stalking her and even her daughter.
"Yesterday, after leaving the Jimmy Kimmel Show, I was followed by 5 cars full of men with blacked out windows who were running red lights and putting other drivers and pedestrians at risk so they could follow me to find out where I was staying and subsequently stalk me and my young daughter for the duration of my stay," Johansson wrote. "The paparazzi put people's live at risk, so they can wait for days in quiet neighborhoods in blacked out cars and try to follow me to the playground and photograph my child and other people's children in a safe place that should be off limits but isn't. All of this is perfectly legal. After yesterday's incident, I felt it was my duty as a concerned citizen who was being pursued dangerously and stalked to go to the local precinct and seek guidance there. I would encourage others in a similar situation to go to the police."
A Similar Incident Happened With Princess Diana
She went on to reveal that she believes something needs to be done by the law enforcement in order to prevent a tragedy like Princess Diana, which happened 22 years.
Also Read: Avengers:Endgame Spoilers:
"Women across the US are stalked, harassed and frightened and a universal law to address stalking must be at the forefront of law enforcement conversations. Until paparazzi are considered by the law for the criminal stalkers they are, it's just a waiting game before another person gets seriously injured or killed, like Princess Diana," she concluded.
In 1997, Diana, the Princess of Wales was riding in a car that crashed in a tunnel in Paris. This accident happened while she was being pursued by the paparazzi. Diana, her driver Henri Paul and companion Dodi Fayed were all killed in the crash. Fortunately, for Johansson, no one was injured in her incident. She did report this to the police, who also told ET that paparazzi overpowered her security, compelling Scarlett to go to the Hollywood Police Station.
Avengers: Endgame comes out on April 26.
Source: The Guardian, Comicbook