This started out as a joke. Then it turned into a meme. Now it is a full-fledged identity crisis!! There are three actors with the same name in the Marvel Cinematic Universe. Chris Hemsworth, Chris Evans, and Chris Pratt are the Holy Chris Trio. If you add in Into the Spider-Verse, that number jumps to four. Chris Pine voiced Peter Parker in that movie. So overall the Marvel movies have four major actors with the same first name.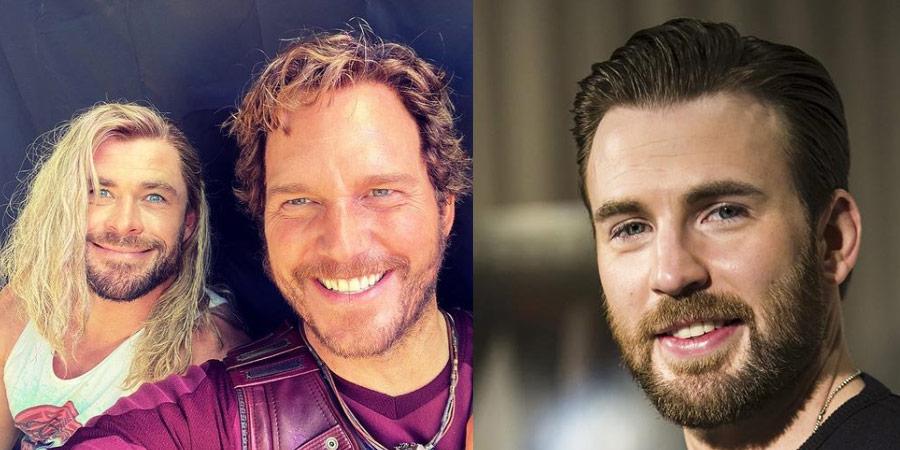 So naturally things would boil down into a conundrum and were obviously going to go out of hand. The first casualty of the Chris identity crisis is Chris Evans. Chris Hemsworth took to Instagram to wish the guy on his birthday. But turns out he posted the picture of the wrong Chris in the post. The post is about Chris Evans but the picture of of Chris Hemsworth and Chris Pratt.
The one interesting thing about the post is that it is actually a photo from the sets of Thor 4. Chris Pratt could be seen in his full Star Lord attire in the picture. the post reads:
"Happy 40th birthday Chris Evans, you'll always be number 1 in my book." 
The confusion in the post comes from the fact that there are a total of three Chrises in the Marvel Cinematic Universe. This was probably a jab at the Chris problem but intentional or not, it is still hilarious to think about.
Thor 4 Details
Chris Evans is no longer a part of the MCU. He officially retired from the role of Captain America after he gave up the shield and the mantel to Sam Wilson. The last time we saw him in action as Cap was in Avengers: Endgame. Chris Hemsworth still has a lot of juice left in him. So does Chris Pratt. Both the remaining Chrises will be seen in Thor: Love & Thunder. The friendly rivalry between Star Lord and Thor would most likely continue in the fourth Thor movie.
So why is Chris Hemsworth poking fun at another Chris when he already has one that is hell bent on making the God of Thunder's life miserable? Who's the God of Mischief now??
Guardians of the Galaxy and Thor are now deeply connected to each other. The Guardians have become the (As)Guardians of the Galaxy. They will play a major role in Thor 4. Similarly, James Gunn's GOTG Volume 3 will also include Thor in a pivotal role. Thor: Love And Thunder has already wrapped shooting. It is set for release on the 11th of February next year.