Meghan Markle has always garnered headlines for sharing her part of the story as a member of the British royal family. However, things are getting twisted as what people might be looking for could turn into a planned narrative. According to a new bombshell book, the Duchess of Sussex had always wanted to get rejected from the royal family. She was reportedly never interested in staying in the family and planned to get out with her husband Prince Harry.
Also Read: Meghan Markle Is a Victim Of Unfair Assessment, Body Language Expert Says Meghan Did Not Behave Rudely With Royal Aide
Meghan Markle Wanted To Be Rejected From The Royal Family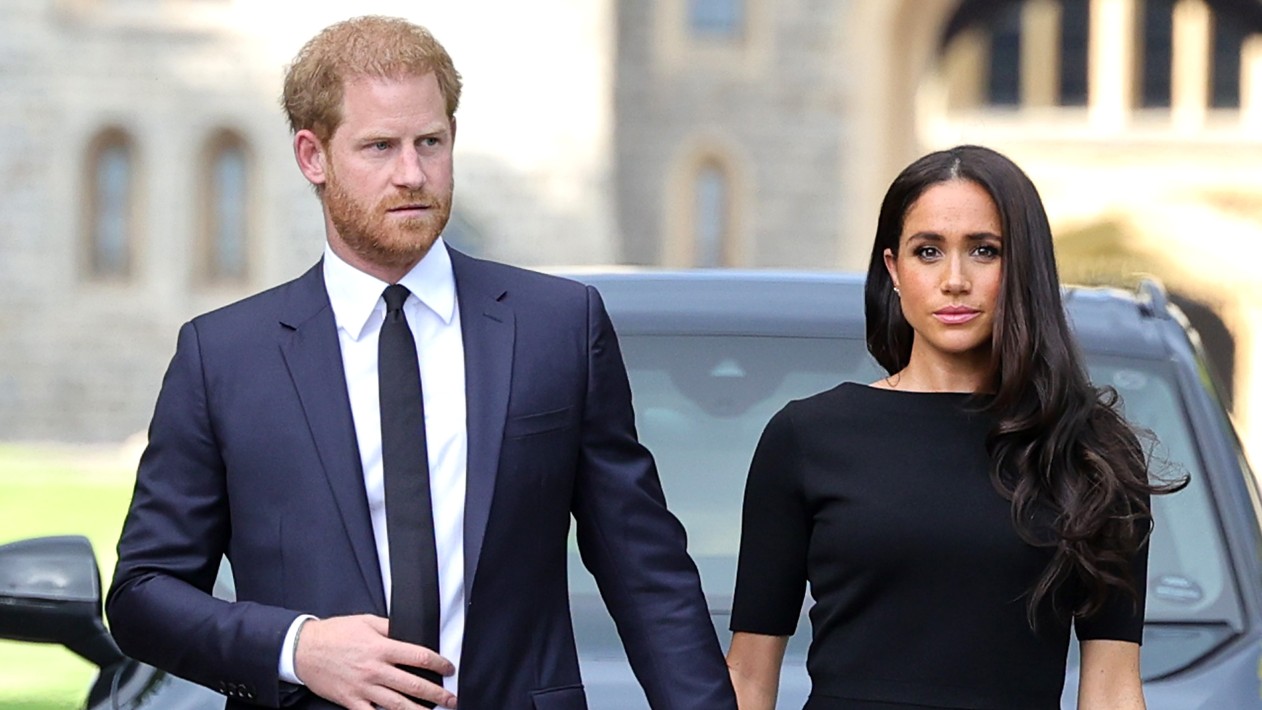 Also Read: Meghan Markle and Prince Harry Face Fresh Criticism From Harry Potter Author J.K. Rowling For Supporting Mermaids After Charity Group Accused of Abusing Transgender Children
The 41-year-old former actress, Meghan Markle reportedly always wanted to be rejected from the royal family from "day one." According to reports by royal expert and commentator Dan Wootton, the Duke of Sussex had an "escape plan handy" as per DailyMail.
Sharing to the outlet, he wrote, "I'm of the belief that Meghan never actually wanted this to work" adding, "In the months before Megxit, I had revealed her Hollywood team was already negotiating commercial deals, including for her children's book."
According to Times reporter Valentine Low, she "forgot" how the institution assisted her when she was a working royal stating,
"Everyone knew that the institution would be judged by her happiness. The mistake they made was thinking that she wanted to be happy. She wanted to be rejected because she was obsessed with that narrative from day one."
They also stated, "just because it's Harry and Meghan's narrative," it doesn't really have to be the truth.
Also Read: Royal Family Was Petrified To Talk To Meghan Markle, Prince Harry During UK Visit, Avoided Any Interaction With Meghan To Save Their Reputation
Meghan Markle's Suicidal Thoughts Claims Could Be a Plan!
You May Also Like: Queen Elizabeth Was Furious At Meghan Markle, Gave Her Etiquette Lesson After Markle Allegedly Bullied A Royal Staff For The Stupidest Reason
The Times reporter also discussed the Duchess of Sussex's explosive Oprah interview that happened last year where she made various claims against the firm.
She shared how had suicidal thoughts and was turned away by Palace HR after going to them for help. The reporter stated that it was "inevitable" explaining that Palace HR is responsible for employees, not members of the Royal Family.
"A succession of perfectly decent people, all of whom believed in Meghan and wanted to make it work, came to be so disillusioned that they began to suspect that even her most heartfelt pleas for help were part of a deliberate strategy that had one end in sight: her departure from the royal family," he explained how Markle created a victim image of hers to support her story of receiving a rejection from the royal family.
Source: DailyMail