Australian actor Liam Hemsworth does not want to get in touch with his ex-wife Miley Cyrus, who is trying her best to reconnect with him. The singer has extended an olive branch to her ex-husband three years after their bitter divorce. It has been reported that the 30-year-old pop star has tried to contact her ex-husband "several times" recently but has always been turned down.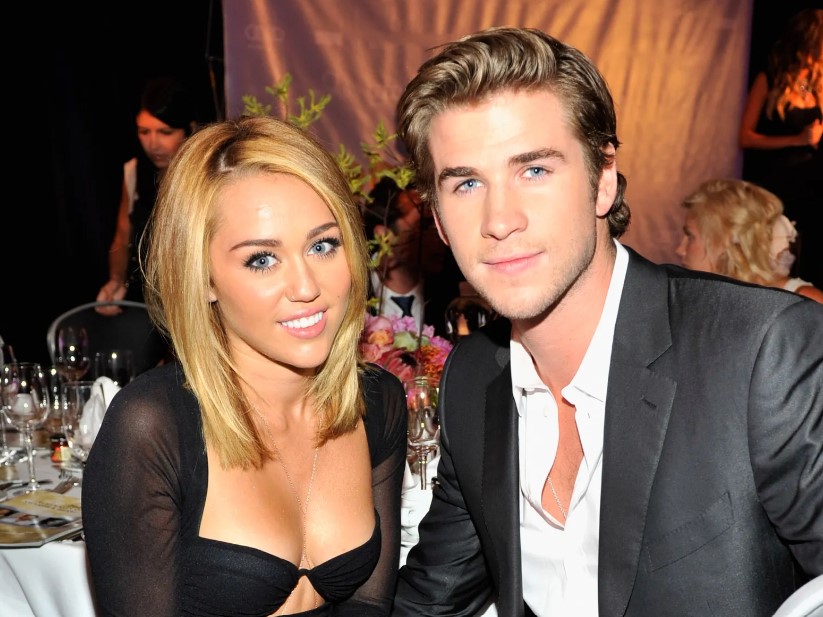 Miley Cyrus and Liam Hemsworth starred in the film adaptation of Nicholas Sparks' novel The Last Song, and they began dating during the shoot. They were married in Tennessee on Christmas Eve weekend in 2018, a low-key affair away from prying eyes. Sadly, the couple announced separation in August 2019 and were officially divorced in 2020.
Also Read: "Being a mother was a lot more work than modeling": Gisele Bündchen Confesses Her Real Feelings in Memoir That Pushed Her to Leave Tom Brady After 13 Years of Fairytale Marriage
Miley Cyrus' Malibu Home Purchase Reportedly Makes Liam Hemsworth Uneasy
The pop singer Miley Cyrus has moved back to Malibu, the same seaside town where she lived during her marriage with Liam Hemsworth. There is no doubt that Cyrus will make a fresh start in the residential this time with a newly remodeled home with stunning ocean views. Despite this, Liam Hemsworth, 32, has been reportedly fearful after Cyrus bought a house in Malibu.
An insider spilled to Radar Online, "I think Liam's worst fear now is running into Miley at the grocery store!"
Also, the same insider said that the Wrecking Ball singer is trying hard to reach out to her ex-husband Hemsworth. Three years after their shocking divorce, Cyrus has tried "several times" to restore friendly relations with Hemsworth. The Australian actor is snubbing Cyrus for her constant efforts to connect with him.
The insider said,
"Miley wants to do some emotional healing and had hoped she and Liam could find a way to be friends again."
The source continued,
"But Liam won't even return her calls and has let her know through others that he doesn't want any contact with her."
Liam Hemsworth's ignorance of Cyrus came to light when her father started dating singer Firehose, and reports of a feud between Cyrus and her father, Billy Ray Cyrus, have surfaced.
Also Read: 'F**k that jab. F**k y'all for trying to make me get it': xXx Star Ice Cube Refused To Star in Movie, Turned Down Massive $9M Payday Because of the 'Motherf***ing jab'
Celebrating Her 30th Birthday, Miley Cyrus Receives Best Wishes From Dolly Parton
To celebrate Miley Cyrus' 30th birthday, fans sent the superstar birthday wishes and reminisced about her most iconic moments on Twitter on November 23. Born in Tennessee in 1992, Cyrus became famous when she starred in Hannah Montana on the Disney Channel at age 13. Over the years, the singer has changed her musical style and personal fashions many times, leading to many controversies.
Dolly Parton sent her best wishes to her goddaughter Miley Cyrus on her 30th birthday. On Wednesday, Parton posted two snapshots of herself and her goddaughter to celebrate her milestone birthday. These photos were taken during their recent photoshoot to promote their NBC appearance in a few weeks.
In front of a chic backdrop, the Wrecking Ball crooner and Parton were surrounded by streamers and balloons in those pictures. The Malibu singer looked stunning with a navy-blue skin-tight dress and black strappy heels. In contrast, Parton has dressed in her signature glitzy figure-hugging short dress and gold strappy heels.
NBC announced Monday, November 21, 2022, that Parton and Cyrus would co-host Miley's New Year's Eve Party in Miami on December 31.
Also Read: How Much Money Has Mariah Carey Earned From 'All I Want From Christmas' as Singer Defrosts For Holidays
Source: Geo News