Derek Ryan Smith, stage name Mod Sun, is a Bloomington-based rapper, singer-songwriter, and instrumentalist. The personality was engaged to the pop-punk singer Avril Lavigne but reportedly called it quits after being engaged for ten months. Lavigne has now moved on with the famous rapper and ex-to Kylie Jenner, Tyga. This relationship had made headlines multiple times in the past month, but this time it did for some dissatisfied fans.
Recently, Tyga was slammed at a Mod Sun concert by his followers. Mod Sun seemed really embarrassed when things got out of control, but was he really? Although he acted like that, his ear-to-ear smile said another story.
Also Read: Kylie Jenner's Controversial Ex-Boyfriend Tyga Confirms Relationship With 8 Time Grammy Nominee Avril Lavigne
What happened at the Mod Sun concert?
Mod Sun hosted a concert in New York on Wednesday night at Irving Plaza, where things took a wild turn after Travie McCoy, who also performed at the concert gave out a heartfelt speech. The fellow rapper continued to state how the two initially met and hit it off. He also stated that his friend Mod Sun was "one of the three most loyal people" he has ever met in his life. The rapper said,
"I just wanted to give all the love I have in my heart right now to a brother, Mod Sun,—-I will say this: he is one of the three most loyal motherf***ers I have ever met in my life"
After this, to conclude his speech he yelled "F*** Tyga" and flipped the bird at the audience to accompany what he said. This led the crowd to go absolutely mad. The fans then started chanting "F*** Tyga" and it did not stop soon. Mod Sun then acted too embarrassed to be in front of the crowd and ran backstage to hide his face, and that is when the chants grew way stronger. The duo then set the stage on fire and the concert went according to the plan, without any disruption.
This commotion may seem a bit out of the place for some, but it was perfectly explainable. Mod Sun claimed earlier this month that popstar Avril Lavigne, who peaked in the early 2000s, broke their engagement off unannounced and without prior notice. This really shattered the rapper's heart, therefore this was his loyal army's way to show love and support to their favorite artist.
Also Read: Avril Lavigne Dumps Mod Sun After He Went On Tour As 'Complicated' Singer Spotted Being Cozy With Rapper Tyga
Did Avril Lavigne cheat on Mod Sun?
The couple has reportedly faced a lot of problems. Although the break-up was cited to be amicable, Mod Sun later came out to confirm otherwise. The rapper did not see the split coming and reportedly had to face the heartbreak before he started his tour. An insider claimed,
"They were together and engaged as of 3 days ago when he left for tour so if anything has changed that's news to him"
Although cheating did not seem to be one of the reasons for their separation, fans speculated that when the news wasn't out yet, the pop queen seemed a little too friendly with Tyga. The new pair then confirmed their rumored romance in the most perfect way possible, the two shared a kiss in the city of love, Paris.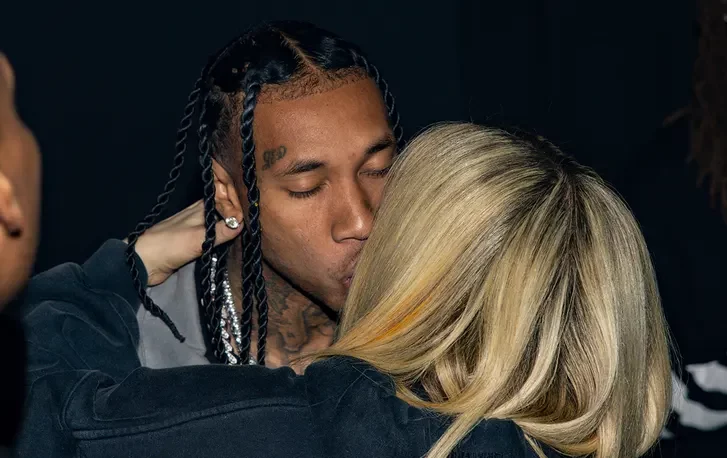 Mod Sun now seems cheerful and not as heartbroken as he claimed to be before. But if he ever feels low, his fans proved that they will be there to support the artist.
Also Read: Margot Robbie Desperate For Cara Delevingne To Join Rehab, Friends Claim Out Of Control Drug Addiction Turning Her Mentally Unstable
Source: TMZ