Since 2011, Thor actors Chris Hemsworth and Tom Hiddleston have played as Thor and Loki. They have had some obvious ups and downs in their relationship as onscreen brothers. And through the seven installments of the Marvel Cinematic Universe we have seen these two have their relationships from being the weakest to them sharing laughter, understanding each other and even caring for one another.
Their relationship for sure has flourished along the time line. Of course they have had a brotherly rival and even allies at times. Thor and Loki have had some of the best chemistry and charisma of any duo for a long time till fans can think of.
Of course Chris Hemsworth and Tom Hiddleston have had some really best moments off the screen during their press interviews.
Their bond has become so strong that it is quite visible that their brotherhood doesn't just end in Asgard.
Their funny banter, relentless compliments and "brotherly" love are something we come across every time they sat next to each other for an interview.
Many times we couldn't even tell them apart.
Irrespective of the fact they have a love and hate relationship, they haven't let that affect their personal ones and are practically two peas in a same pod. Their cute moments are to die for!
Here are some hilarious yet best interview moments of Chris Hemsworth and Tom Hiddleston :
1. Captain Australia Could Maybe Save Kangaroos When Loki Troubles Them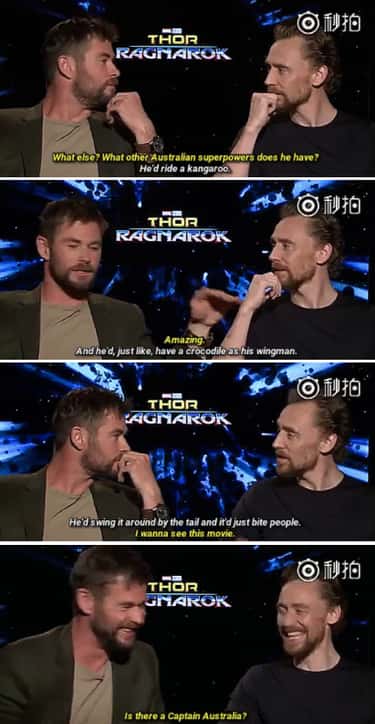 2.  More Than Blood Brother For Life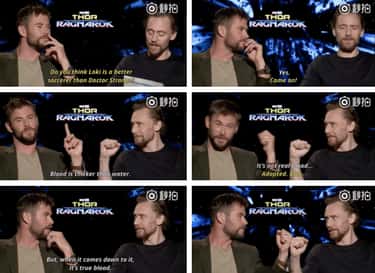 3. Maybe Doctor Strange Did Use Time Stone To Alter All The Questions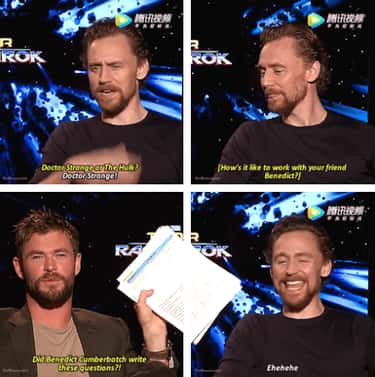 4. Deep Down There We All Want Loki To Be An Avenger

5.  Chris Off ? Chris Hemsworth For The Win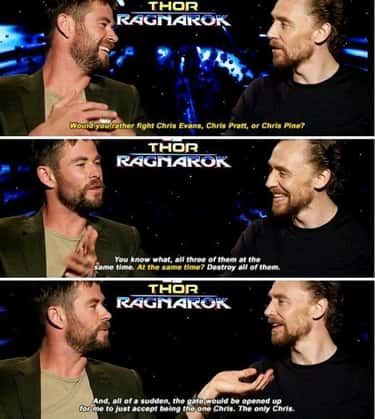 6. Some Serious Plans For Captain Australia… Marvel Take Notes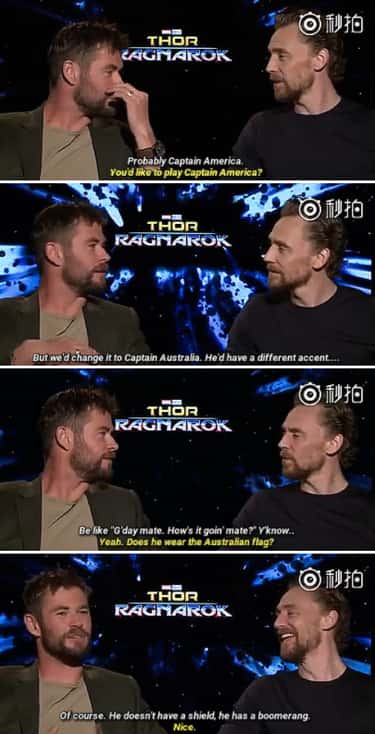 7. Brotherly Over Love… We Love Y'All Too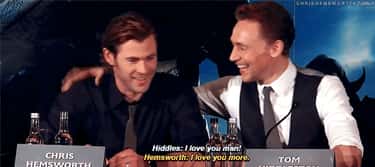 8.  Whip It Like Chris… Or Maybe Don't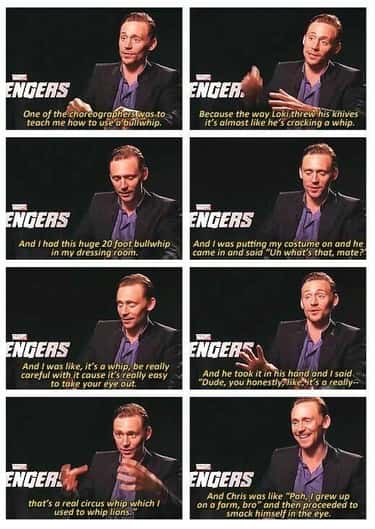 9.Sorcerers For The Win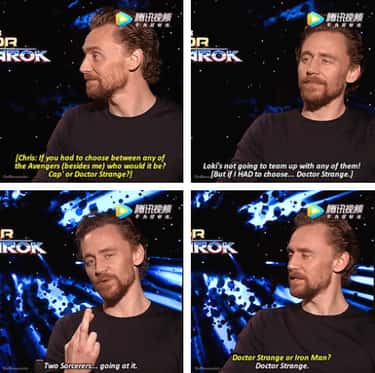 10.  That Would Be A Dashing Addition As An Honorary Hemsworth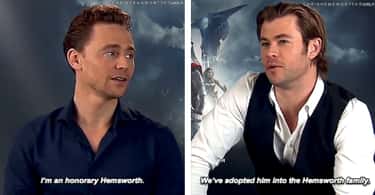 11. Always A Wise Decision To Bring God Of Mischief Back… No Party Without Loki !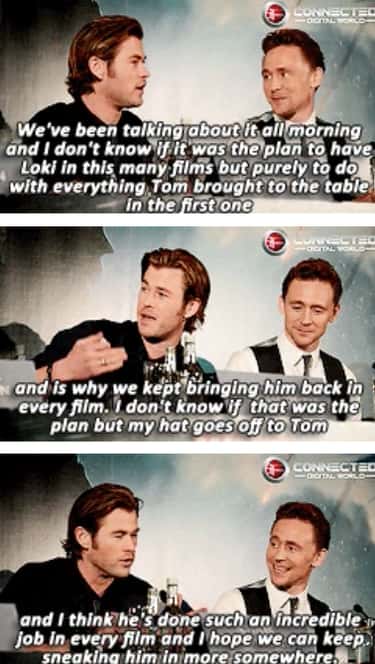 12.  Aren't We All Fans At The End Of The Day?
13. Plays An Extrovert, Is A Modest Introvert (Just Like Most Of Us)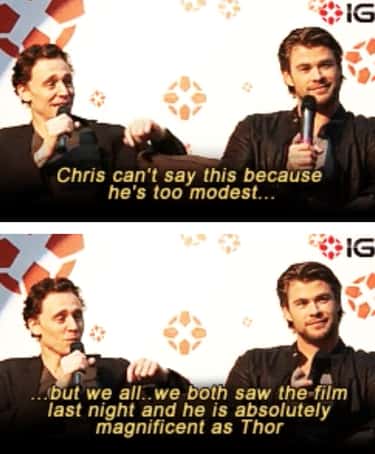 14. That's  A Straight Forward Flex Coming From Loki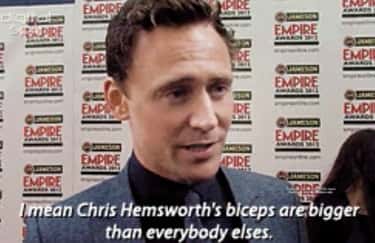 15. A Lean Thor And Over Worked Loki? Would Be An Interesting Costume Change To Witness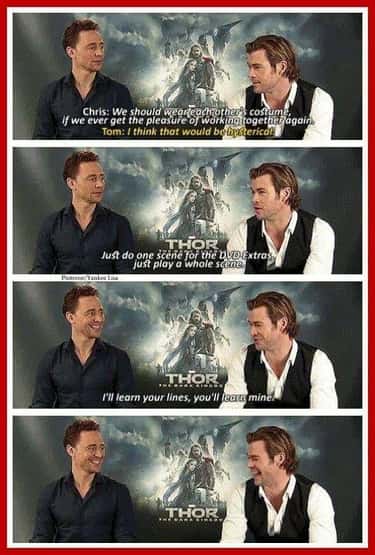 16. Tom Hiddleston Being The Ultimate Loki By Ratting Chris Hemsworth And Insider Information Out!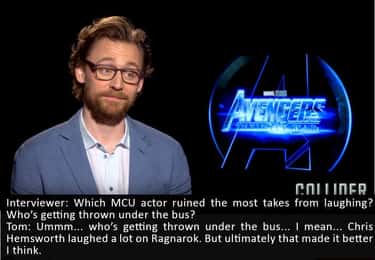 They could actually pass off as real brothers and no one would even know !