The most recent episode of Moon Knight hints that Marc Spector (played by Oscar Isaac) had survived Thanos' snap.
In the second episode of Moon Knight Season 1, "Summon the Suit," Steven Grant starts to investigate Spector's life, heading straight to his storage container. While he is there, Grant comes across Spector's passport, issued on December 14, 2018. This date that we see is after Thanos' snap in 2018's Infinity War. Later in this episode, police officers who are working for cult leader Arthur Harrow (Ethan Hawke) end up using the passport to assert more information on Marc Spector,  hinting that the document is actually legitimate.
Marc Spector Survived Thanos' Blip
Infinity War ended with Thanos finally getting all the Infinity Stones and ultimately using them to finally wipe out half of existence in the universe. This took place in 2018, although there has been a lot of debate as to whether the film actually took place in 2017.
About five years later, 2019's Avengers: Endgame sees Avengers bringing back those who got snapped away by Thanos, which resulted in the whole incident being known as the Blip. Marc Spector having a passport that was issued during the Blip hints that he did not really disappear during Thanos' Blip and was still functioning in some amount.
Moon Knight Has Received Positive Reviews Until Now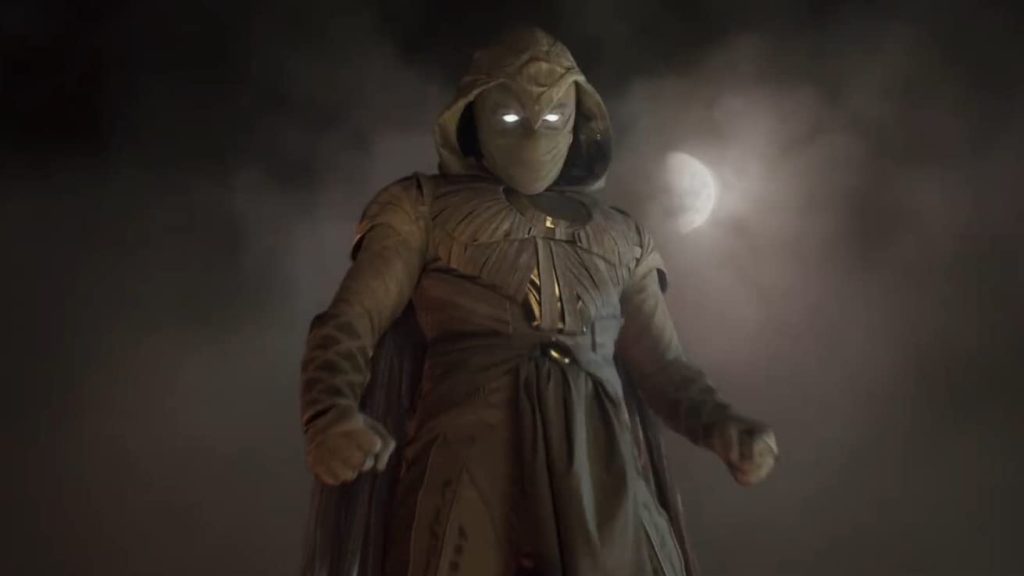 In the latest MCU series streaming on Disney+, Moon Knight sees the titular hero, who is suffering from Dissociative Identity Disorder (DID). In the series, Moon Knight is seen as the Avatar of the Egyptian Moon God Khonshu, finding himself possessing a scarab that belongs to Ammit, who is dubbed as the "World's First Bogeyman." Now, Harrow, who serves Ammit, wishes to get the same artifact back.
Until now, the reception to Moon Knight has been rather positive, with the series sitting at 87 percent on the aggregator website, Rotten Tomatoes. Earlier, Moon Knight was review bombed after its first episode was aired for showcasing the Armenian Genocide. At the time, it was not really clear when Oscar Isaac will play Moon Knight next, as Isaac only signed for a single project. Still, the director of Moon Knight, Mohamed Diab revealed that he expects Moon Knight to eventually become a mainstay n the MCU.
New Moon Knight episodes release on Wednesdays, only on Disney+. The upcoming episode of Moon Knight is now scheduled for April 13, will be directed by Mohamed Diab, and is written by Beau DeMayo, Sabir Pirzada, and Peter Cameron.