The 1990s had some amazing movies but was ultimately a golden era from the romantic comedy films. We saw actors and actresses like Julia Roberts, Drew Barrymore and Tom Hanks and all of them portrayed the perfect characters in the perfect love stories we all wished it would happen to us one day.
These actors didn't just fall in love with each other, but also made sure that viewers fall in love with them too. Here are the best couples from rom-com films!
1. Kat and Patrick from 10 Things I Hate About You (1999)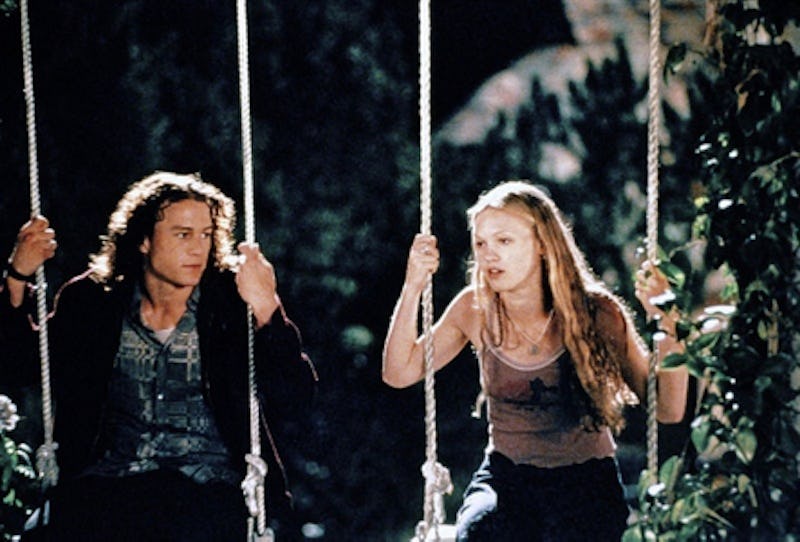 The movie 10 Things I Hate About You is based on Shakespeare's The Taming of The Shrew. The movie stars Julia Stiles and Heath Ledger in the lead role. Kat's father tells her younger sister Bianca that she can start dating only when Kat does. Patrick is later paid by other students to date Kat.
Their journey to falling in love with each other is incredibly wholesome and includes A LOT of fun. Towards the end, Kat comes to know the truth, but they realise that they have found the "one".
2. Kathleen and Joe from You've Got Mail (1998)
Much before social media and particularly dating apps become a hit, many of us were still living in the story of You've Got Mail. It's an extremely sweet movie with Tom Hanks and Meg Ryan as the leads. Kathleen and Joe are actually online pen pals in the AOL chatroom and have no clue they already know each other in their real lives. Joe is the owner of multi-national bookstore which is destroying the business of Kat's small and independent bookstore.
Their chemistry is just way too real for the screen and if you haven't watched this movie yet, do it NOW.
3. Cher and Josh from Clueless (1995)
Clueless imagines Jane Austen's Emma in the modern world. It is about the high schoolers from rich Beverly Hills. Alicia Silverstone and Paul Rudd are the lead of the film. Cher is a rich student who is trying to cope with her teenage years and its problems, but yet she is much more than the person she portrays she is and Josh can see that. She helps a new student gain popularity and in the process, she realises she has developed feelings for someone.
4. Raj and Simran from Dilwale Dulhania Le Jaayenge (1995)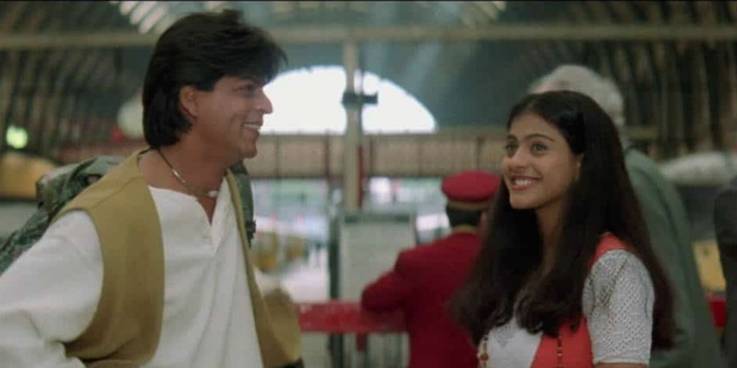 Dilwale Dulhania Le Jaayenge aka DDLJ is one of the most epic romantic movies in Bollywood. Shahrukh Khan and Kajol have helped it to make a cult classic. Raj and Simran meet on a train on their Euro Tour. Raj is a casanova and wants to impress Simran, but all she finds him is annoying. They eventually fall in love, but her father, who wants her to marry someone else, took Simran to India. Raj follows her to India in order to stop the wedding.
The movie has a lot of dance and songs, action scenes, romantic moments and hilarious jokes too.
The movie is set in 19856 and Adam Sandler aka Robbie is a wedding singer who was abandoned at his altar. He meets Julia, who is a server at a reception and both of them hit it off well. But he soon comes to know that she in engaged to another man who is cheating on her and treats her bad, and doesn't deserve her.
Robbie decides to stop this wedding. Their relationship is fun and sweet. Of course, Sandler's movies are not exactly that great, but this one is probably his best works.