The eldest Kardashian sister, Kourtney Kardashian has confessed her love for her body and shared how her body changes directly affected her mental health which is why she was never happy when she used to look skinny. The 43-year-old socialite had gone through body transformations all over the years and admitted how her husband has helped her in looking at her body positively.
Also Read: After Lingerie Pic Incites Pregnancy Speculations, Kourtney Kardashian Shuts Down Body-shaming Troll By Calling Him a Virgin
The 43-year-old socialite had gone through several changes in her body, especially after her three pregnancies. She shares three children with her ex Scott Disick, Mason, Penelope, and Reign.
Kourtney Kardashian's Skinny Body Was Indicating Her Relationship with Ex-Scott Disick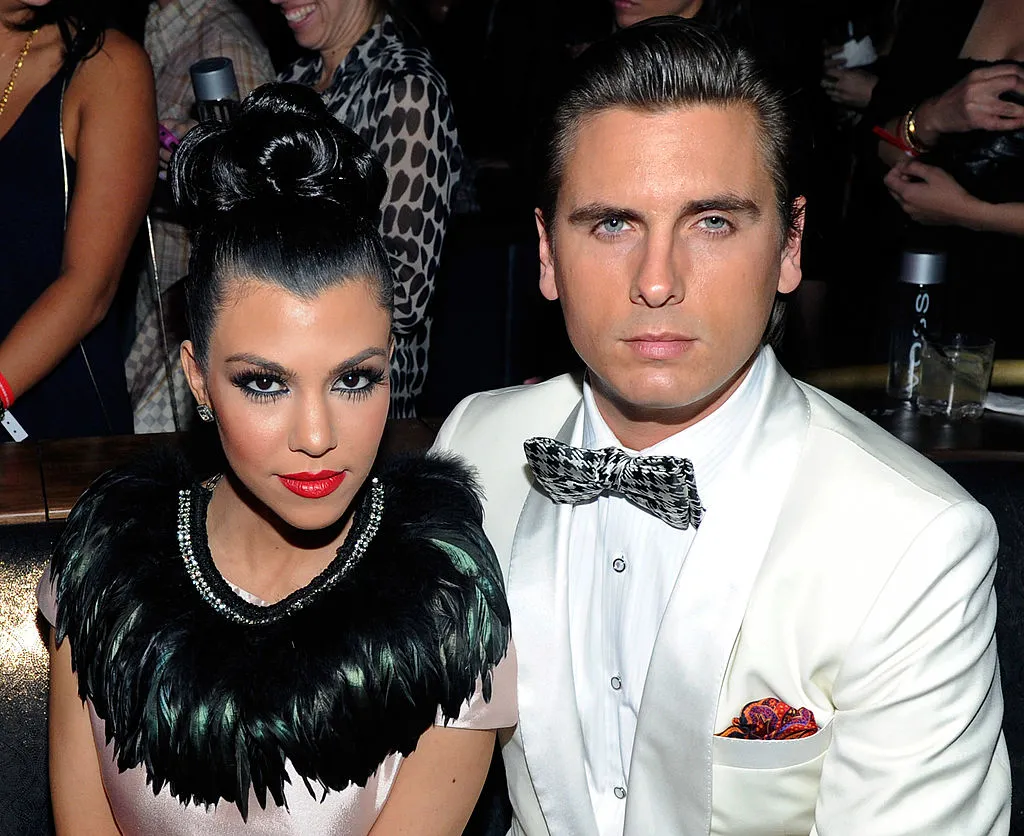 Also Read: Kourtney Kardashian Admits Kim K and Khloe Bullied Her in the show, Confesses She is Not Close With Her Sister Anymore
On Thursday's episode of Hulu's The Kardashians, the 43-year-old POOSH founder shared how she looked "cringy" when she had a skinny figure. She explained that her skinny body was the indication of her on-off toxic relationship with her ex-Scott Disick.
While preparing for a Bustle photo shoot, she stated, "I looked at photos of my body when I was so skinny it is cringy."
In a confessional, she stated, "When I was super skinny, it's a time that I was super anxious." She also explained that being skinny was "not about eating, not about staying at a certain weight. But just in toxic relationships."
The couple had a rocky relationship throughout their dating period and had gone through body transformations during her pregnancies with three kids.
Kourtney Kardashian Opens Up About Loving Her Body
Also Read: Kourtney Kardashian Regrets Her IVF Decision With Travis Barker, Feels Internet Forced Her To Opt The Decision For Being Over 40
Kourtney Kardashian also opened up about loving herself and embracing her new curves at 115 pounds revealing that she weighed just 95 pounds while dating Disick. She also revealed that her husband Travis Barker helped her a lot in embracing her body.
Stating how her body got affected by "all of the hormones the doctors put me on" referring to the IVF treatment she had done, it took a toll on her physical and mental health.
In a confessional video, she shared, "Eight months of IVF treatment has definitely taken a toll on my body, mentally and physically. It's taken a lot to get me to the place of feeling really comfortable and happy with the changes."
Telling about her husband, she shared, "Having a partner who's so supportive of me and always complimenting me no matter what, it's just really helped me to embrace the changes, actually to the point that I love the changes."
She shared, "My a** is amazing," adding "I'm so into my thicker body." She told her team she was with for the photoshoot stating how supportive her new beau supported and complimented her to the point that she started loving herself.
The Kardashians are available on Hulu.
Source: The Kardashians