The recent world premiere of the upcoming film 80 for Brady in Palm Springs saw many cast members gushing about Tom Brady. The movie directed by Kyle Marvin is based on a true story of a group of best friends and their mission to make it to a Super Bowl game and to meet Brady. The NFL player has a cameo role in the movie. But he could not attend the premiere as the veteran quarterback is preparing for NFL playoffs. Nonetheless, he still managed to be the main topic of discussion on the red carpet. One of his co-stars Jane Fonda shared how "starstruck" she had been when meeting him for the first time. Along with that Fonda also gave out other compliments towards Brady.
Jane Fonda on Being Starstruck by Tom Brady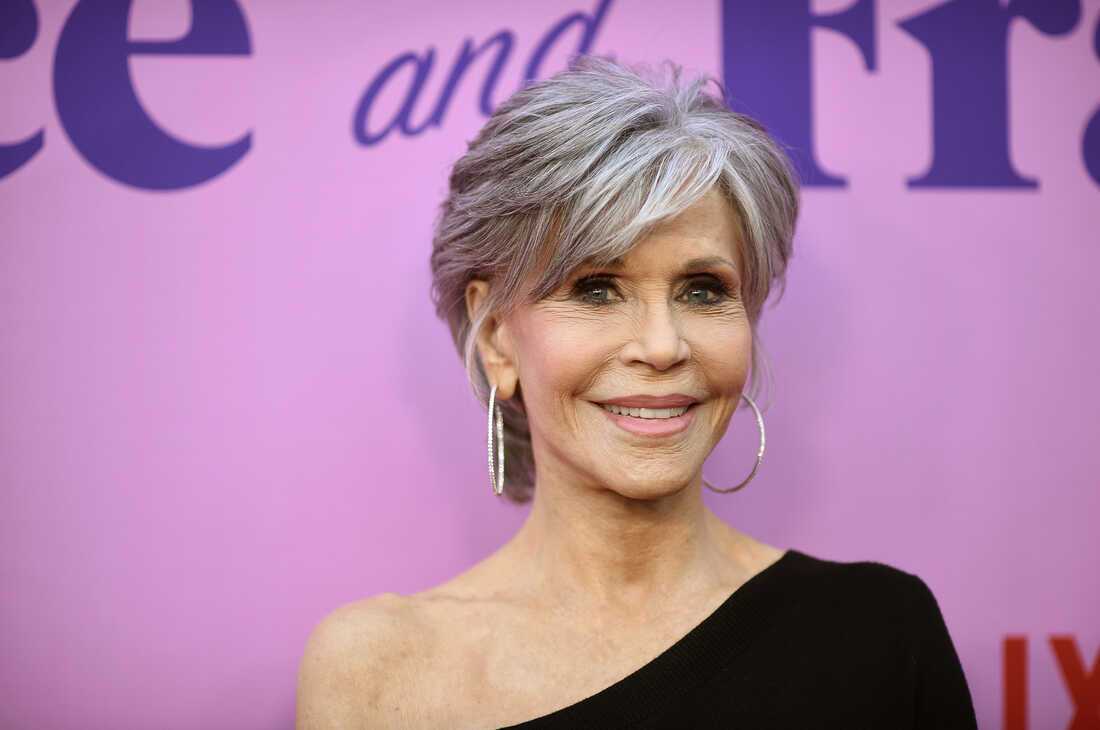 While on the red carpet for the world premiere of the upcoming movie 80 for Brady, Jane Fonda and other cast members gushed about Tom Brady. Although the NFL star could not make it to the event in Palm Springs, his co-stars' words gave him the center spot. Fonda shared her feelings about meeting Brady with The Hollywood Reporter. She shared,
"He was kind and humble, which is hard to believe considering how brilliant he is at what he does, but it's true. He was also sweet and polite"
Also Read: 'Had Been Out of the Acting Business for 15 Years': Hollywood Legend Jane Fonda Says Her Career Was Almost Dead Until Jennifer Lopez Saved it With 2005's 'Monster-in-Law'
Furthermore, the legendary actress also said, "My knees got weak when he walked into my trailer. I'm in awe of that kind of skill". The Tampa Bay Buccaneers quarterback worked as the producer of the movie. And he also has a cameo role in it.
According to Us Weekly, 80 for Brady follows the story of a group of friends with the mission to attend the Super Bowl 2017. And to meet their favorite quarterback Tom Brady who played for the New England Patriots at the time.
Also Read: "We're well aware of your all night partying": Lindsay Lohan Was Humiliated in Public Letter By Producer Jane Fonda After Consistently Giving Excuses for Arriving Late
Other Co-Stars Also Showered Compliments On Tom Brady
Along with the heavy compliments and gushing from legendary actress Jane Fonda, other co-stars also commented on Tom Brady. On last Friday's 80 for Brady world premiere red carpet, Lily Tomlin complimented Brady. According to The Hollywood Reporter, she shared,
"He's a good actor. He's very personable and unassuming." 
She also added working with him made her feel like the real woman of the story. Moreover, Tomlin added that Brady felt like a "son" to her while working alongside him in a speech scene. Apart from her Sally Field (another co-star) also rushed about being a fan of the veteran quarterback. She shared,
"He's a performer. He knows where to put any kind of adrenaline he might have"
Seemingly, most of the cast members of the upcoming movie have been "awestruck" working alongside Brady. The NFL player himself complimented his co-stars back in November. He shared with The Hollywood Reporter saying, "We found the most amazing actresses" 
But unfortunately, he was unable to attend the world premiere of his upcoming movie on 6th January. This is because the quarterback is busy preparing to head for the NFL playoffs.
80 for Brady is set to release on the 28th of January.
Also Read: After Failing to Convince Tom Brady to Quit Football, Gisele Bündchen Returns to Modelling at 42 Following Her Divorce
Source: The Hollywood Reporter