Netflix doesn't hold back when it comes to Halloweens. And this time they took things up the notch by setting up a real-life Squid Game area in Los Angeles to help celebrate not only the amazingly massive popularity gained by the original series all over the world but also to spook up Halloween season comparatively more.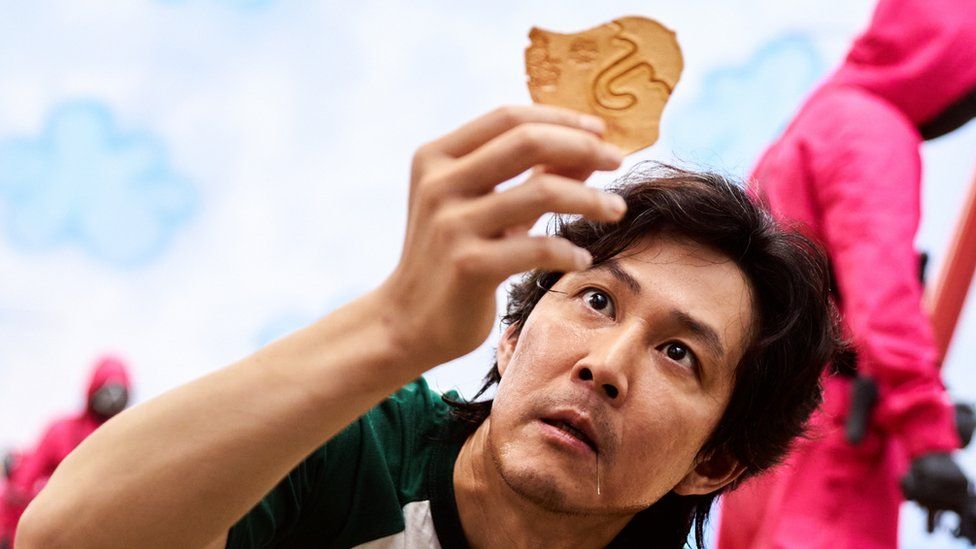 The series made its debut last month on Netflix and ever since then, Hwang Dong-hyuk's original series has quickly dominated the streaming platform and gained fans all over the world. It has also claimed the spot as one of Netflix's most-watched releases all the time and fans are waiting for a sequel as well. And now, many fans have wondered how would they do if they were playing these games as well.
We have all seen the reels and the TikTok videos online. But a real-life experience is something next level. Some fans actually got the opportunity to test out their theories all thanks to Netflix setting up a real-life area dedicated to recreating some of Squid Game's games in a new way in Los Angeles.
Not only did Netflix bring the creepy doll from the Red Light, Green Light game to life but they also went on to add more of its other elements too such as the portraits taken before the games, the Dalgona cookies, and much more.
Thankfully it is just a recreation without any of the terrifying strings attached to the actual games themselves. You can check it out below:
Red Light! Green Light! As a Halloween surprise, we brought Squid Game to life in LA's Koreatown as a one-day event for locals to who dared to play pic.twitter.com/fjEe4toPXo

— Netflix (@netflix) October 30, 2021
Squid Game has now undoubtedly become one of the most popular releases Netflix has had over this course of the year and the fans have quickly rushed to binge-watch the series after the word of mouth traveled from one fan to another. It has quickly taken over the rest of the year too as there have already been a number of parodies in shows like Saturday Night Live and the outfits from the series too have been in high demand for the Halloween season and are sold out in many retail outlets.
Even the series creator is himself surprised with all the attention and love and has also revealed that there could be a potential second season, seeing how big the show has gotten!