It was on her podcast Now What? that the Blue Lagoon actress reunited with her former co-lead actor and revealed their horrible experiences while shooting the film. The actors have discussed both the making of the movie and some of its contentious themes. Even further, Brooke Shields claimed that her movie Blue Lagoon would not be made today. The actress co-starred in the 1980 movie with Christopher Atkins. Shields and Atkins, who were 14 and 18 years old at the time of filming, played cousins who were abandoned on an island. The characters fell in love and had a child together as they reached adulthood.
In an episode of Shields' podcast Now What? Atkins was a guest, and the two discussed the experience they encountered while making the movie decades ago. Atkins continued, "That's what it was all about," arguing that her lack of experience contributed to the film's authenticity.
Also Read: 'Talk to me about the drugs, alcohol, your mother, about bisexuality': The View Braces for Impact as The Batman Star Brooke Shields Makes Heinous Accusations on Show Creator Barbara Walters
The Castle for Christmas actor previously described her experience creating Blue Lagoon as an "interesting disconnect." 
Brooke Shields said Blue Lagoon wouldn't be made today
Despite receiving negative reviews from critics, Blue Lagoon was a financial success, reportedly earning $58 million (£47 million) at the box office and placing ninth on North America's list of the year's highest-grossing movies. But according to Brooke Shields, the production of Blue Lagoon would not be possible today. In the episode, which aired on December 20, 2022, she said, "Never again will a movie be made like that." "It wouldn't be allowed."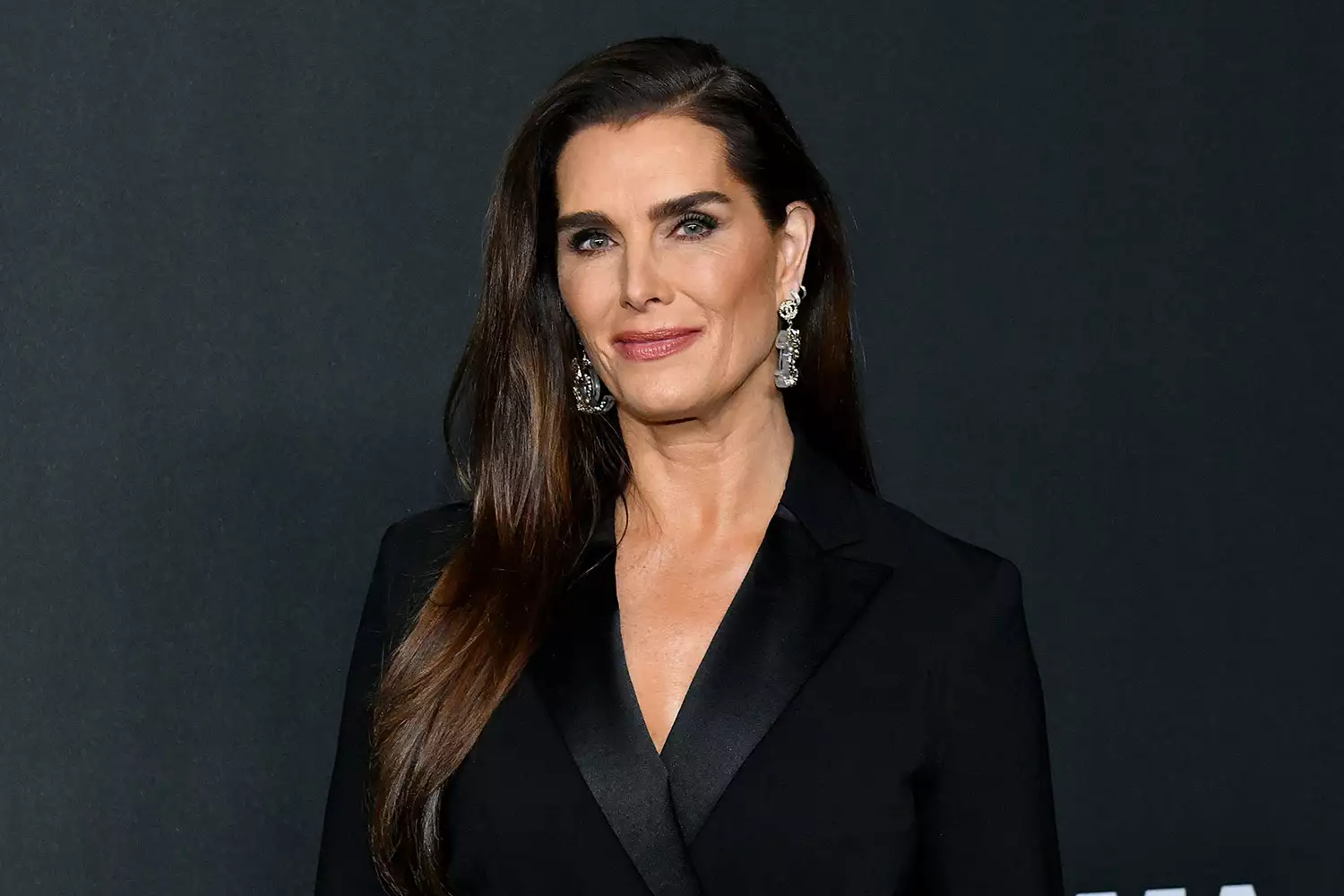 "Animals were hurt in the movie. We were spearing fish and all kinds of crazy things. Children are naked running down a beach. Couldn't do that now," Atkins added.
Shields and Christopher Atkins had to kiss since the movie showed the kids growing up and discovering feelings for one another. According to Shields, the filmmakers wanted the co-stars to become more intimate for the benefit of the picture.
"I wanted to sort of be left on my own," she continued. "At that age, I hadn't really kissed anybody, really."
Also Read: "I just thought stay alive and get out": Brooke Shields Has Much Needed Support Of Johnny Depp After Horrifying Revelation In 'Pretty Baby: Brooke Shields'
Brooke Shields was infected with 'Ulcers while shooting' 
The movie, according to BuzzFeed News, was shot on an island that was part of a coral reef. So any cuts or wounds that the cast or crew had would get infected and become ulcerated by the water. Brooke Shields and Christopher Atkins wore virtually nothing during the filming. Shields even once admitted that she had to glue her hair to her chest in order to keep herself from being exposed. "My hair was taped to my body to cover my b**bs, which were very minimal anyway," she said.
The two actors revealed on the podcast that they often had wounds and insect bites. Shields ultimately developed pneumonia while filming, but despite being ill, she continued to record the birthing scene for her character.
"Any kind of cut you had and you went in the water, bits of the coral would get into the cut and it'd become completely infected and ulcerated." She continued, "Ray [Brown] had a green hole in the back of his calf for about three months."
The 1980 film is centered around Emmeline and Richard, two cousins who are left at sea as young kids and eventually end up on a tropical island. The story primarily took place during their teenage years, showing how the two characters first meet, fall in love, and have a child together.
Source: Now What? with Brooke Shields