The new year is on the horizon. For a lot of people, it's a fresh start. New Year, New Beginnings. That is the rationale behind adopting New Year Resolutions. Miley Cyrus also has one resolution in mind, something which made Dolly Parton jump.
Miley Cyrus and Dolly Parton, who are set to host a New Year's Eve special this year, were talking about what the other expected from and wanted to do in 2023. Much to Parton's surprise, her co-host had taken the call to dye her hair brunette. A decision she couldn't wrap her head around.
Miley Cyrus had Dolly Parton gasping for breath because of her New Year's Resolution
In an interview clip titled A Toast to 2022 with Hoda Kotb, the Wrecking Ball singer shared her godmother's response on hearing that she had taken the call to go brunette in 2023. She said,
"I told her, you know, at the end of the year, I was really wanting to do something different. I think I'm going to dye my hair brunette."
That was when all hell broke loose for the Jolene singer. Miley Cyrus continued,
"I've never seen Dolly actually scared before… She acted like I told her the worst news you could imagine." 
Parton went on to clutch her pearls and gasp, before imploring her godchild to reconsider her decision.
Also Read: "I feel like I'm already doing it": Miley Cyrus Wants To Play Godmother and Music Legend Dolly Parton in Hollywood Biopic
Miley Cyrus and Dolly Parton have the perfect party in store for us
Dolly Parton empathically implored,"You can't do that! You are me!" to which Cyrus replied, "So I'm somehow some extension of Dolly Parton where she looked like I had just given her the worst news you've ever heard." 
Parton couldn't make a more emphatic appeal to her godchild. But that was far from making a difference.
The two soon discussed how they would pair for their New Year's eve special. The 76-year-old said, "You be you, I be me, and together we've got the perfect show." Looks like the duo have something interesting brewing for the upcoming New Year's Eve.
Also Read: English Singer Morrissey Claims Miley Cyrus Trying to Ruin His $60M Music Career, Demands She Be "Taken Off" His Song 'I am Veronica' Despite 2 Year Commitment
This New Year, I resolve to…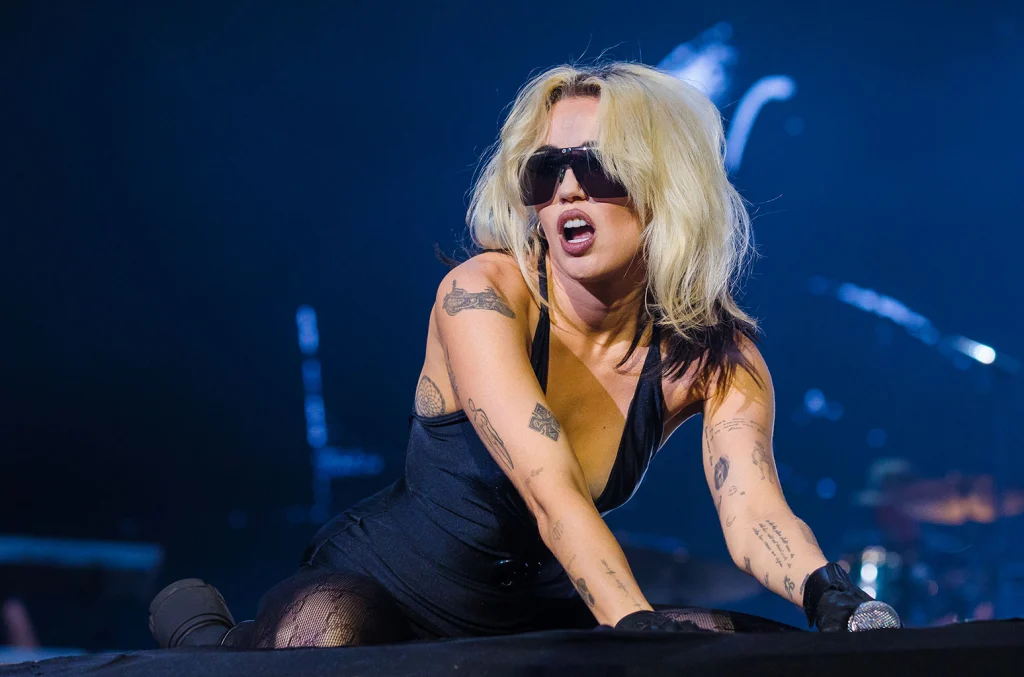 The Hannah Montana star also discussed another New Year resolution of hers, to start listening more to what others have to say. It was the result of Parton's husband, Carl Thomas Dean's advice. She said,
"I guess my resolution would really be — my instinct is very loud, but I'm not a great listener sometimes."
She continued,
"Dolly was telling me, her husband says, 'You're not hard of hearing. You're hard of listening.' And I guess that would kind of be my resolution, to not just listen to myself, but listen to others."
The 9 to 5 singer would be praying that the Malibu singer would have listened to her advice now.
Also Read: "I'm sure we'll be wearing some bizarre costumes": Dolly Parton Tries Hard to Hide Her Embarrassment as She Prepares To Co-Host Miley Cyrus' Bonkers 2023 New Year's Eve Bash
Source: Fox News