HBO Max's Green Lantern series is the one to really look forward to. It will run through several decades and feature a massive line up of Green Lanterns. So far, it has been revealed that we're going to see Alan Scott as the first Green Lantern from Earth. He'd be an openly gay character just like in the comics. Besides him, there will be Jessica Cruz and Simon Bazz, who'd probably be the newest recruits of the Green Lantern Corps. We'd also have Guy Gardner, who'd be this brash & full of attitude Lantern, operating in the 1980s period.
It has been revealed that other familiar Lanterns like Sinestro and Kilowog will also have a role to play. But, we've got some new details about the series, which have been unveiled by The Direct. They have exclusively learned that the Green Lantern series is being developed for grown-up audiences, as it will have a TV-MA (Mature Audiences) rating. So, there's a possibility that the show could be a bit dark, and involve a lot of graphic violence. Well, it may not be at part with The Boys, but we could at least expect it to be along the likes of Mad Max: Fury Road. And it goes without saying that there will be bit of swearing in the show.
Another exclusive detail that The Direct has been kind enough to reveal is that Guy Gardner will partner up with a black female lantern named "Bree Jarta." Together, the two will operate in the year 1984, and go up against alien villains known as the Dominators. This name will be familiar for the Arrowverse fans as the Dominators/Dominion showed up in the first CW crossover event. But we should certainly expect these villains to have a different look and aesthetic than they did in the Arrowverse.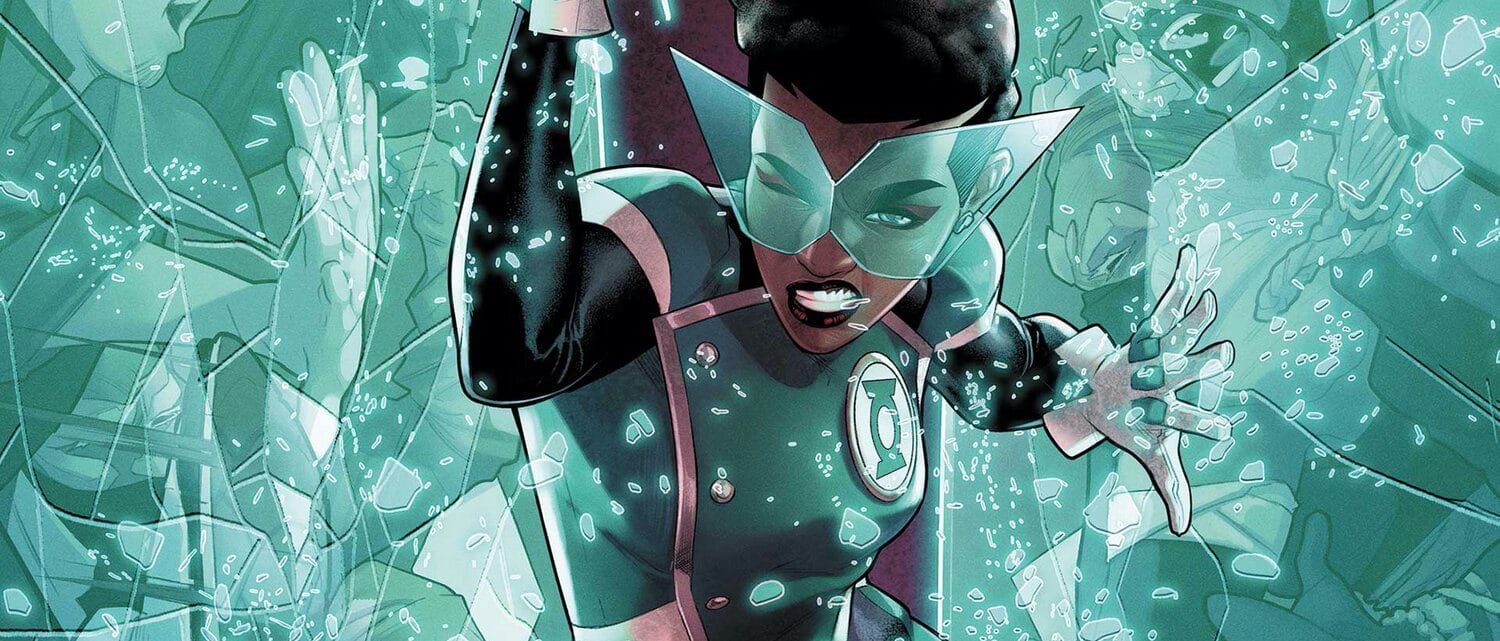 As for Bree Jarta, she will be part alien and part human, and have super hearing abilities. During her time on Earth, she'd have to face the brunt of racism. This is yet another example of how this show will dive into social issues and plot points that will interest the demographic of mature audiences. Jarta is the 7th Lantern who has been reported to appear in the show. It will be interesting to see which other Lanterns, and DC villains will show up in the series.
We expect that the cast of the series to be revealed real soon as the show is nearing its production period. If the filming begins in early 2021, then we should expect this show to hit HBO Max in early, or mid-2022. Greg Berlanti is the producer alongside Seth Grahame-Smith, who is also the showrunner and the co-writer. Marc Guggenheim, Geoff Johns, Sarah Schechter and David Madden are the other Executive producers of Green Lantern.