Digital Artist Daniel Savage has imagined Aaron Taylor-Johnson donning Ben Affleck's version of Batman's suit and well, it looks simply incredible.
Could Aaron Taylor-Johnson Be The Next Batman?
As stated by Warner Bros and director Matt Reeves, the studio is looking to cast someone in his late 20s to replace Ben Affleck in DCEU, and Aaron Taylor-Johnson seems like the perfect fit for the role. The 28-year rose to fame after Kick-Ass and many fans feel that he may perfectly play the role of Batman.
Also Read: 'Batman v Superman' Director Zack Snyder Says Goodbye To Ben Affleck's Batman
https://www.instagram.com/p/BvCUthEAjgq/?utm_source=ig_web_copy_link
Many fans may now notice how Aaron Taylor-Johnson could look like as Batman, thanks to Daniel Savage. The Piece shows him wearing the DCEU suit as stands in the Batcave with the Batcomputer and Batmobile in the background. Check it out below:
And we have to agree that Aaron Taylor-Johnson isn't a stranger to comic books, as he has played Dave Lizewski in Kick Ass films and Quicksilver in MCU's Age of Ultron. Aaron Taylor Johnson received a Golden Globe for best Supporting Actor for his role as Tom Ford in Nocturnal Animals.
Matt Reeves' The Batman Looks For A Younger Face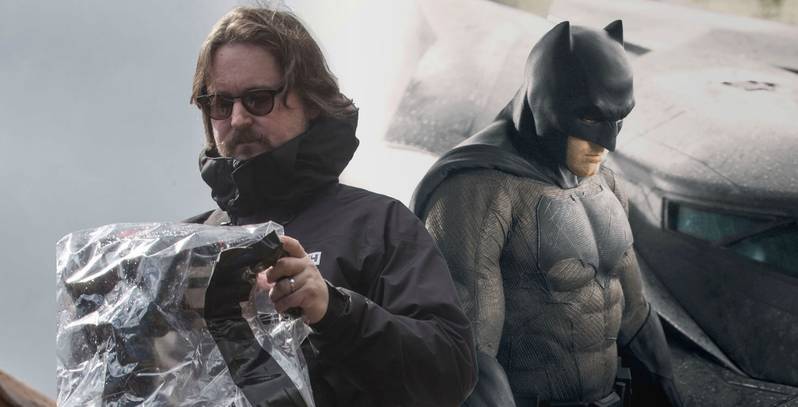 Matt Reeves is going to helm the film and its plot details are kept under strict wraps for now. However, it's rumoured that the film will revolve around a younger Batman and Bruce Wayne but it will be not be based on Frank Miller's Year One comic. The film will start its production later in 2019 and the studio is currently looking for an actor for the role.
Also Read: 'Batman v Superman' Director Zack Snyder Says Goodbye To Ben Affleck's Batman
Matt Reeves' The Batman is one of the many projects under development for Warner Bros. The studio also has plans for a Flash film, Green Lantern Corps, Birds of Prey, The Suicide Squad, Black Adam, Plastic Man, Supergirl and Nightwing.
All Upcoming DC Releases
The DCEU will continue with Shazam! which will release on April 5, 2019. Birds of Prey will follow on February 7, 2020, and Wonder Woman 1984 on June 5, 2020. The Joker standalone film starring Joaquin Phoenix will release on October 4.
The Batman is scheduled to hit the theaters on June 25, 2021.
Source: Heroic Hollywood, Instagram