The unveiling of toys based on films is probably one of the biggest downfalls of films like Marvel Studios' releases. These releases come before the film's release and often spoil big twists. It happened earlier when a picture of LEGO set confirmed Giant Man's debut in the MCU. Later, a toy version of Thor's Infinity War revealed that its hilt will be made from a piece of Groot.
After the release of the film's second trailer for Captain Marvel, Hasbro has now unveiled a line of toys to tie-in with the Brie Larson starrer film in the MCU. While many toys feature Carol Danvers and her superhero alter ego, the image of Nick Fury comes with a spoiler– a muzzled figure of Goose The Cat.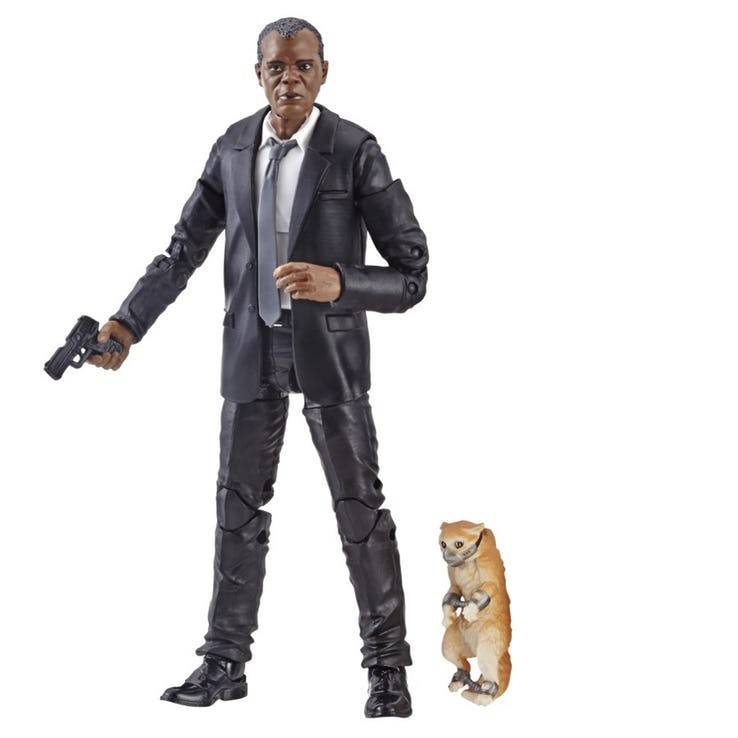 The second trailer confirmed the presence of Goose in the film, who is the pet of Carol. In the comics, Carol's cat is named Chewie. However, thanks to the Marvel Legends Nick Fury figure set, we have a confirmation that one element from Goose's comic book counterpart (Chewie) will come into play in the film.
In the comics, Cherie is actually a part of a dangerous alien race called Flerkin. The toy leak shows Goose in manacles and standing on his legs, suggesting that like Chewie, Goose will also be an alien. If Goose is actually a Flerkin, it's possible that she might show up in Avengers 4 and who knows, maybe Fury had been cat-sitting for Carol all this while.
Captain Marvel will hit the theatres on March 8.