A new trailer for X-Men: Dark Phoenix has been released by 20th Century Fox.
New Villain Seen In New X-Men: Dark Phoenix Trailer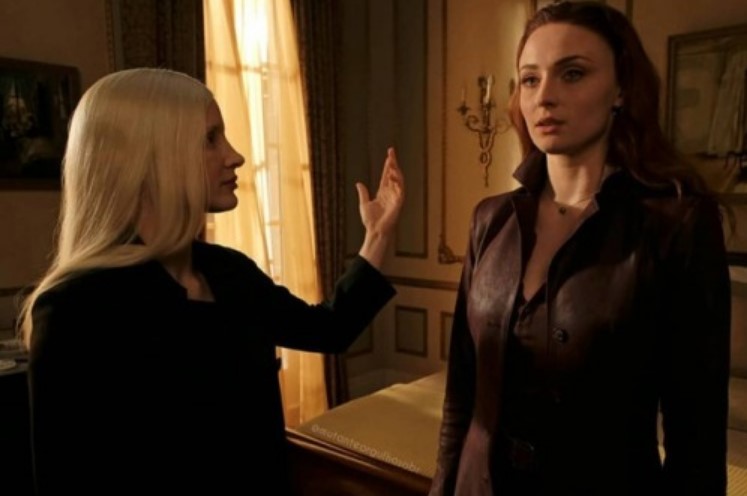 A new villain is seen in the film, played by Jessica Chastain. She appeared on the Tonight Show with Jimmy Fallon debuting her footage from Dark Phoenix. But now fans have gotten a new trailer. You may check it out here:
Dark Phoenix: Plot
Also Read: New Pokemon: Detective Pikachu Trailer Released By Ryan Reynolds
Dark Phoenix features the X-Men facing their most formidable enemy when Jean Grey stars to go out of control. While being on a mission in space, Jean almost gets killed when she's hit by a strange cosmic force. Once she gets back home, this force (Dark Phoenix) makes her incredibly powerful. However, it made her quite unstable. The X-Men now must get together and battle the foes that want to use Jean Grey to rule the universe.
We saw the first trailer for X-Men: Dark Phoenix back in September, which means fans had to wait for a lot of time to get their hands on the new footage. Dark Phoenix could be the last film by Fox until its assets are taken over by Disney.
This is what Director Simon Kinberg said at a recent appearance:
Also Read: Shots Of 'Game Of Thrones' Final Season Featured In New HBO Trailer
"I see it as a new chapter," Kinberg said to CinePop during CCXP in Brazil recently. "I see it as taking the franchise in a different direction tonally. And that doesn't mean that the next one will have the same tone, it just means that the next one can have a different tone. I think for many years, the X-Men, Bryan [Singer] really transformed the superhero genre in 2000 or 2001 when the first one came out. That's almost 20 years ago. It is a long time ago. And at that time, superhero movies were not wildly popular, actually. There had been a few failures in the mid-90s, and there hadn't been a lot of superhero movies, if any, around that time and X-Men sort of was revolutionary in its moment."

"But that was 20 years ago, and I think, I really felt like it's time to really change the look, the feel, the tone, the vibe of these movies. And that doesn't mean this is the one going forward, it just means that if it's me or whoever directs the next one, you can make it different, and you have to make it different."
For James McAvoy, who portrays Charles Xavier, this also allows new faces to come to the franchise.
"I love playing Charles. But you've got to write something interesting for you to do as an actor, you can't just keep doing the same thing again and again and again. So it may be time for somebody else to come in," McAvoy told MTV News.

"Marvel and Disney are very smart, and they've done this excellently. They seem to be on the verge of doing something new with just regards to the X-Men anyway, which is exciting, I'm excited to see that. Can the X-Men fold into the Avengers world? Essentially, it's the Avengers world we're talking about. I don't know."