Reports say Tom Brady, one of the most successful NFL players of all time, is ending his relationship with his wife, supermodel Gisele Bündchen. They got married in 2009 and rumors say Tom Brady and his wife are seeking divorce because the NFL star after announcing his retirement from the sport in February 2022 changed his mind after a few months and decided to come out of it. He went into retirement because Tom Brady wanted to focus on his family but his decision to play again really upset his wife. Tom Brady and Gisele Bündchen together have a whopping net worth of $650 million.
Tom Brady and Gisele Bündchen might file for a divorce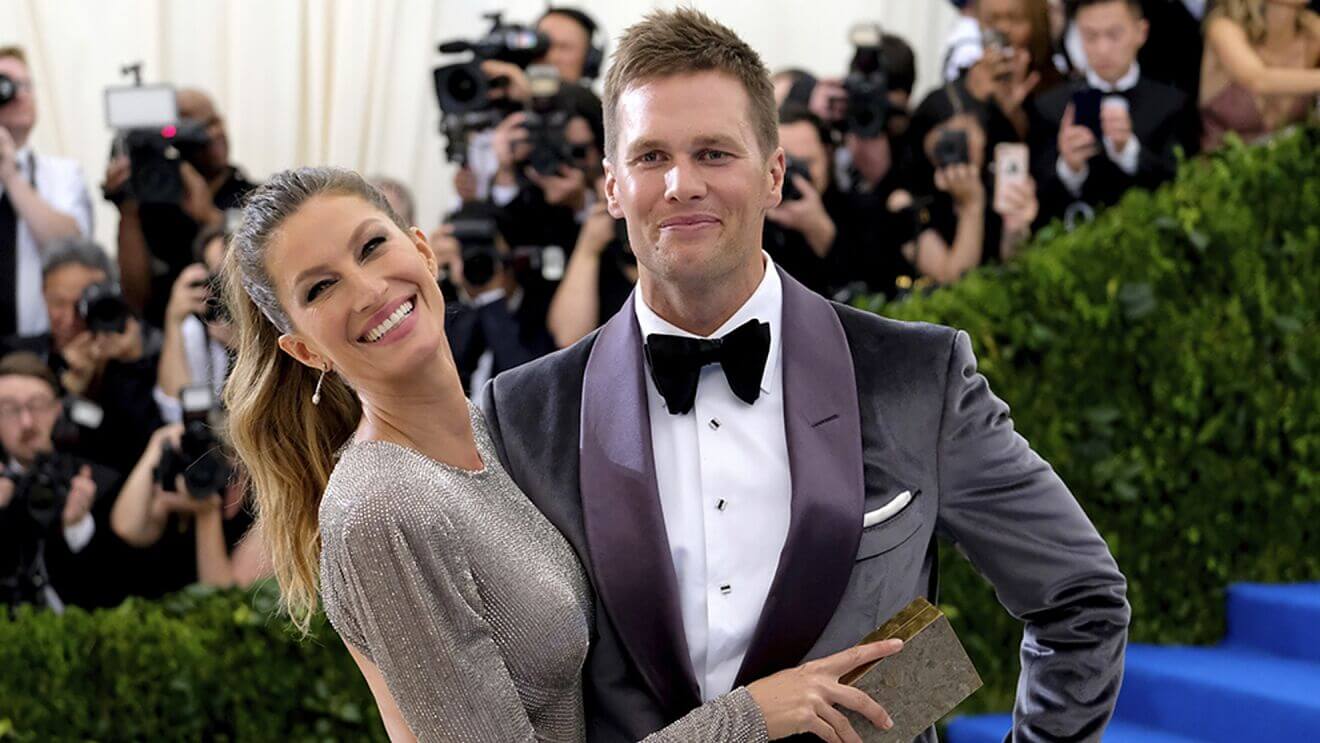 The Tampa Bay Buccaneers player and his supermodel wife might file for a divorce very soon and will battle over their assets. Both of them have extremely valuable assets. Tom Brady is known for reducing his salary to help his team. His investments, his clothing brand, and other assets have made him very wealthy. He has a net worth of approximately $250 million.
On the other hand, Gisele Bündchen, one of the most famous supermodels in the world, was one of Victoria's Secret's most successful angels. She has been on the covers of Rolling Stone, Time, Forbes, Vogue, W, Cosmopolitan, Elle, and more. She was also one of the highest-paid models in the world at one point. Her net worth is $400 million. The model also dated actor Leonardo DiCaprio on and off for six years from 1999 through 2005.
Also read: 'Lords Of The Rings': Tom Brady Expected To Win Another NFL Ring As Fans Point Out His Mysterious Winning Streak Related To Jennifer Lopez's Multiple Marriages
Why are they separating?
Their relationship took a hit when Tom Brady announced that he is coming out of retirement. His wife was upset, as the point of leaving the sport behind was to focus on his family. The supermodel and the player share a son, Benjamin, 12, and daughter Vivian, 9, and son Jack, 15, whom Brady shares with ex Bridget Moynahan. A source close to the couple told PageSIx,
"Gisele was always with the kids. They had agreed that he would back off to focus on the family, but then he changed his mind."
The Tampa Bay Buccaneers star reportedly still hopes that they can reconcile. Gisele Bündchen apparently wants to start working again after her long hiatus.
Also read: 'More I suppressed it, the bigger it became': Did $400M Worth Brazilian Supermodel Gisele Bündchen Suffer Panic Attacks While Dating Leonardo DiCaprio?
Tom Brady wants to fix their relationship
Sources state that the athlete is trying his best to fix their relationship. A source told PageSix,
"He's very sad at the moment. Friends know they've had a serious disagreement this time. It seems that Gisele gets mad and says things like she's leaving him, but in the past, they've always made up. But maybe this time it is more serious. He's with the kids, and is just trying to be super dad."
Tom Brady is one of the best NFL players of all time. He holds the records for most wins in the regular season (243) and in the playoffs (35). The star currently has seven championship rings. A lot of fans were left disheartened when he announced his retirement.
You may also like: Tom Brady Is Being Called the NFL Thanos After Patriots Super Bowl LIII Win
Source: Marca