Girl code demands that you hate on the man who broke your best friend's heart for the rest of your life and some friends take that way too seriously. Selena Gomez and Taylor Swift have been best friends for years now and their friendship is going strong still. So, it doesn't come off as a surprise that Taylor Swift, from the bottom of her heart, hated Gomez's then long-term on-again-off-again ex-boyfriend, Justin Bieber's guts. And apparently, the reason behind the hatred is Bieber's infidelity towards Gomez which Swift seems to have reportedly confirmed by liking a tweet calling out Justin Bieber.
Also Read: 'Just Felt It Was Awesome': Taika Waititi Reveals Thor: Love and Thunder's Screaming Goats Were Inspired by Taylor Swift
Justin Bieber and Selena Gomez: The IT couple that didn't make it
Selena Gomez and Justin Bieber, dubbed by their fans as 'Jelena', were the IT couple for an entire generation until the two called it quits yet again and Bieber got married to model Hailey Baldwin, now Hailey Bieber, in 2018. It won't be a lie to say that some fans still ship Jelena. As it stands, Justin and Hailey Bieber are happily married and are often spotted indulging in PDA. And Selena Gomez was recently spotted with Paper Towns actor Nat Wolff in New York, igniting dating rumors between the two.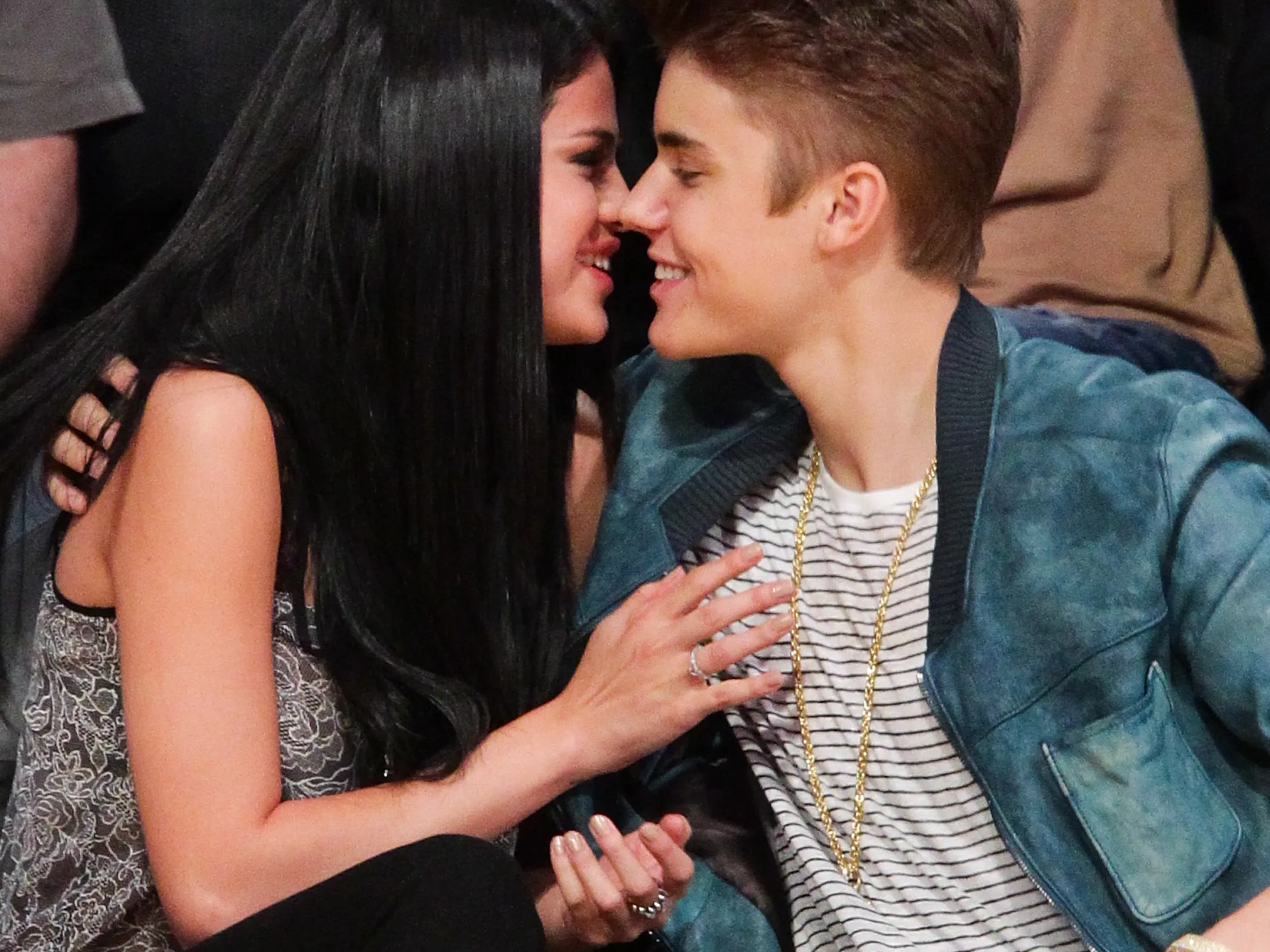 Despite being in a tumultuous relationship for years, it was never clearly revealed why Justin Bieber and Selena Gomez broke up. However, Gomez's best friend Taylor Swift has seemingly answered that question years ago. According to Elle, Taylor Swift liked a tweet that insinuated that Justin Bieber had cheated on Selena Gomez. The tweet read:
" 'We haven't gotten to communicate our differences' you cheated on her best friend and then publicly sided with the man who made revenge p*rn against her was she supposed to invite you over for tea??? F*ck outta here."
Also Read: 'We're a Little Dismayed': Steve Martin Frustrated Over Selena Gomez Getting Snubbed at the Emmys
Taylor Swift might have had two-fold innuendos
Also Read: 'Taylor's Jet is Loaned Out Regularly to Other Individuals': Taylor Swift's Team Tries Shifting Blame to Other Celebs After Viral Report Brands Her Greatest CO2 Polluter on the Planet
However, things might not be as simple as they seem. Back in 2019, Taylor Swift was involved in an ugly fight with Scooter Braun, owing to the fact that Braun sold six of her albums to Shamrock Holdings without her knowledge, due to which she didn't own her music anymore. Justin Bieber sided with Braun and reportedly, Swift's annoyance with the man multiplied two-fold. This could be one of the reasons that Taylor Swift liked the crude hate tweet against Bieber. However, according to Vogue, even when Selena Gomez got back together with Justin Bieber in 2017, her friends, primarily Swift, had asked her to be cautious this time, and they were right… third time wasn't the charm for Jelena.
Also Read: What is Ramsay Hunt Syndrome – Crippling Neuro Disorder That Threatens Justin Bieber's Career