If you excitedly subscribed to Disney+ in hopes of watching MCU's Spider-Man movies right in the comfort of your home without buying dvds then we have some bad news for you.
Spider-Man MCU Movies Not Coming To Disney Plus
Directed Jon Watts', 2017 Spider-Man: Homecoming and its 2019 sequel Spider-Man: Far From Home will not be coming to the Disney+ streaming service anytime soon. This might be surprising to some since Disney+ will have other new Marvel movies like Captain Marvel and Avengers: Endgame in their vault.
Spider-Man Absence Due To Sony-Marvel Joint Ownership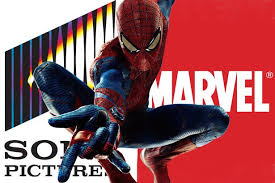 Many fans immediately noticed the lack of two Spider-Man movies and it's kind of hard not to when other MCU movies are right there. Others hoped that the movies would come to the service soon. If you fall in this group then we would advise you to not hold your breath. This absence is likely due the fact that Marvel Studios shares ownership of the movies with Sony.
Ricky Strauss, head of content and marketing at Disney+ recently addressed this issue in an interview with The Verge.
"We love our friends at Sony, but we don't have any plans to have the live-action Spider-Man movies on Disney+. We will have all the Spider-Man animated shows that we did so they'll be on there under the Marvel banner. But who knows what can happen in the future?"
The new Spider-Man movie (the third in the Homecoming trilogy), is probably going to be helmed by Jon watts and Tom Holland will definitely be reprising his role as Peter Parker/ Spider-Man. The movie is set to be released on July 16, 2021. But no plot details are known till now. But we are just glad that the two studios were able to sort out their issues for the fans (and for Tom Holland) ti make this movie.
Spider-Man: Far From Home is available now on Digital and 4K Ultra HD Blu-ray and DVD.
Till some plot details are released for the third Spider-Man movie in the MCU, have some fun with theories. Check out the video below: