Spider-Man: No Way Home had everything we could have asked for in the film, and fans had anticipated the release of the film just to see all the easter eggs, callbacks, and references that the film could have. Of course, there are so many references to the Spider-Man comics and Sony movies and there are so many related to the MCU.
There are few which refer to the previous MCU Spider-Man movies and return as damage control and even provide an explanation to Nick Fury's location while others serve a purpose to the larger continuity of the MCU. Here are some of the best easter eggs from the film.
1. There's A New Statue Of Liberty In MCU
Throughout the film, we can see it honoring MCU's past by showcasing various ways to commemorate the retired or fallen heroes. The most noticeable was the one that reveals Captain America's shield is added to the Statue of Liberty.
We all agree that Captain America played an important role in this particular universe's version of history, which includes his service in World War II and his fight to save the world from Thanos, so he deserves the tribute and it's a fun reminder of the history in MCU.
2. Nick Fury's MIA Finally Addressed!
The twist in the end credits scene of the film finally addressed this issue while Peter thought he had been interacting with Nick Fury, it was actually Talos the Skrull all this time and Nick Fury was commanding a Skrull ship in space. This is an important scene since Peter tries to use Fury to verify his story about Mysterio and he comes to know that Fury has been off the planet for some time.
While this line was quite rushed, it also gets rid of the plot hole and gives Peter important information fans already knew. Fury's adventures in Space will be explored soon.
3. Dum-E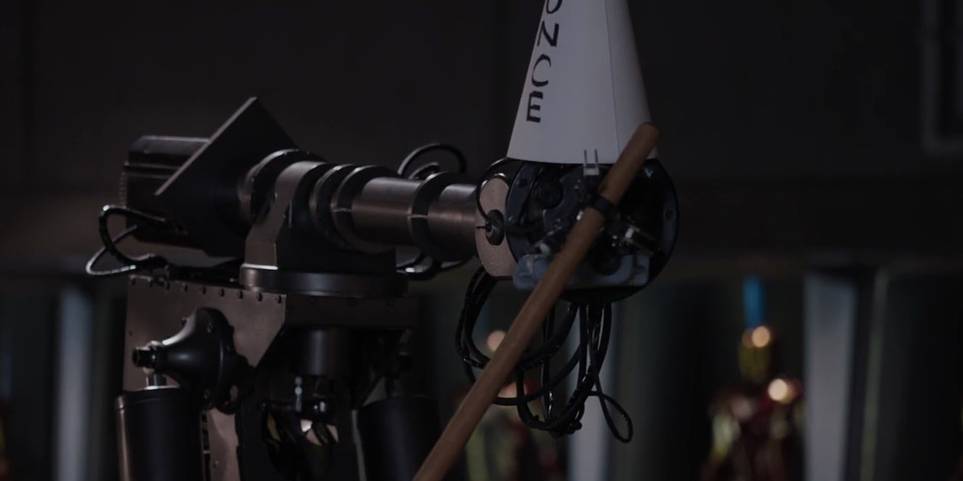 Happy invites Peter and Aunt May to stay with him in his house, and there are many callbacks to the Iron Man series including the return of DUM-E who was Tony Stark's robot assistant.
DUM-E has been a fan-favorite character who has had some iconic comedic moments in Iron Man. It was quite touching as well as heartbreaking at the same to know that Happy took in the competent assistant after his friend's death. It is quite a fun hint to the past and a reveal about Happy's service to Tony even after his death.
4. Arc Reactor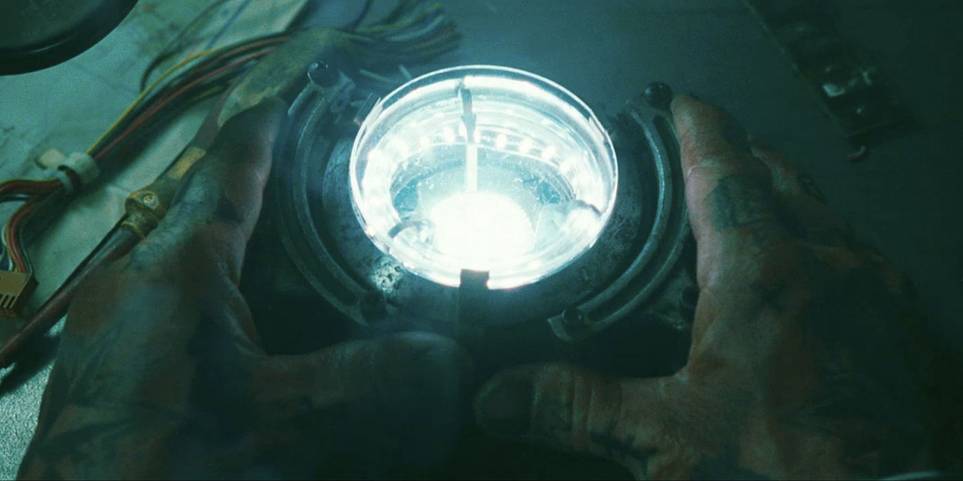 Tony Stark has not only played an important role in MCU (considering he was the first hero introduced in MCU) but also in Peter's personal life and his achievements as a superhero so of course, there had to be multiple references to him and the inventions. One of the most noticed references was when Peter tried to use an arc reactor to control his powers, which prompted Doctor Ock to remark that is the power of the sun in the palm of his hand.
The film could have invented another device to help Electro but the choice to use an arc reactor is a great nod to Stark and it was an important device in MCU. And it also showed that Tony continues to help Peter even after his death.
6. The What If…?'s Doctor Strange
Marvel usually has some traditional after-credits scene but No Way Home ends with a trailer for Doctor Strange in the Multiverse of Madness. Fans took no time to spot the easter eggs and references.
Strange Supreme was the breakout star of What If…? and all fans wanted to see him in live-action.  We do not know what will happen with the character, but it was an exciting reference for the fans.