Rapper Travis Scott was recently accused of cheating on his girlfriend, Kylie Jenner. However, the rapper took to his Instagram to address the rumors about him hooking up with Rojean Kar while he was in a relationship with Kylie Cosmetics founder. The rapper was linked to Rojean Kar back in 2013. Following the allegations, Kylie Jenner's fans trolled the rapper on social media. Some even claimed that he is too ugly to cheat on the supermodel. The rapper later claimed that he doesn't know Rojean Kar and shut down all cheating rumors.
Travis Scott was accused of cheating on Kylie Jenner
Last month, Rojean Kar posted a video on her social media in a setting that appeared to be a music video shoot with Travis Scott. She captioned the video, "I'm directing obvi 😉." This fueled the cheating rumors. However, Travis Scott denied her claims. He said he does not know her and as it was a closed set, Rojean Kar was "uninvited." The rapper requested the IG model to "stop with the continuous cyber games and the fictional storytelling."
Also read: "I've 7 dogs, and they're wild": Kylie Jenner Reveals Her Aggressive Pets Bit Kendall Jenner On Her B-tt Amidst Brewing Civil War In The Kardashian-Jenner Clan
Kylie Jenner's fans trolled Travis Scott
After the cheating rumors spread, Kylie Jenner's fans started trolling the rapper saying that he is too ugly to cheat on the model. Travis Scott's fans did not take it well as many joked about his appearance.
no way this THING cheated on Kylie Jenner pic.twitter.com/mWTvcxYFRs

— vane ♡ (@knownessa) October 24, 2022
i see no difference pic.twitter.com/PD9RBlFyxi

— she's a 10 (@capriabakhtawar) October 25, 2022
I mean u chose a bad pic not saying bro is handsome as shit but like 💀

— follow my twitch (@Sg_mackk) October 24, 2022
He is not a thing! He has a name and he human just like you.,

— Sharlene charlton (@com_Shar49) October 25, 2022
he has talent. she has no lips and pale and freckled before the fake tan.

— Secular Dhimmi ⚛️🍁🥑🥀🚉 (@secularwakanada) October 24, 2022
It's safe to say that Travis Scott's fanbase was quick to shut down the remarks that were made about the rapper. He has established himself as one of the biggest stars in the hip-hop industry with several hits like SICKO MODE, goosebumps, and HIGHEST IN THE ROOM.
Also read: 'I feel like I'm a little concerned': Kylie Jenner Hinted She Had Second Thoughts About Marrying Travis Scott Way Before Cheating Scandal Rumors Devastated Her Marital Life
Rojean Kar clapped back at the rapper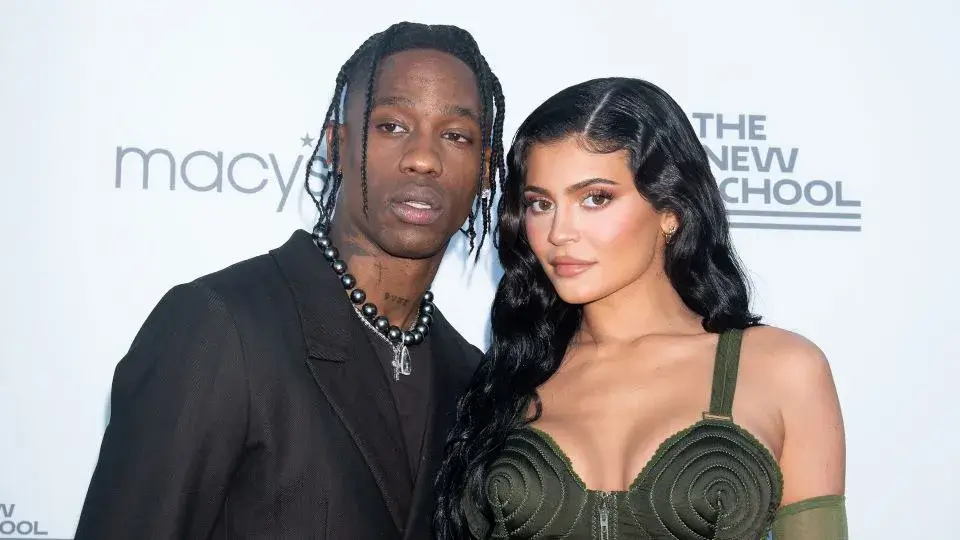 After Scott's Instagram story, Rojean Kar was filled with rage as she posted a series of Instagram stories claiming that she was invited to the set and she has video proof of the rapper hanging out with her. the two were linked back in 2013 when the rapper was a growing sensation. She claimed that the rapper cheats on his partner every single night and "the whole city sees it." Kylie Jenner started dating the rapper in 2017 and they welcomed their first child, Stormi, in February 2018, and their second child in February 2022.
Related: 'It turns out they were selling a lie': Kylie Jenner Reportedly Faked Travis Scott Relationship, Fooled Her Fans By Playing The Working Mom Card To Build $750M Beauty Empire
Source: Twitter