The Barbadian singer, actress, and businesswoman, Rihanna was all over the news just a few months back when she had her first child with her boyfriend, A$AP Rocky. The Needed Me singer's pregnancy was closely followed by the media and received widespread recognition for her bold pregnancy appearances. Recently, she made it back to the headlines but this time it was not about the singer's impeccable fashion sense. Instead, it proved that the celebrity is different from the rest and has great values. She reportedly helped out waitstaff in cleaning up after the restaurant stayed open past the closing time in order to serve her and her friends.
Rihanna had a girls night out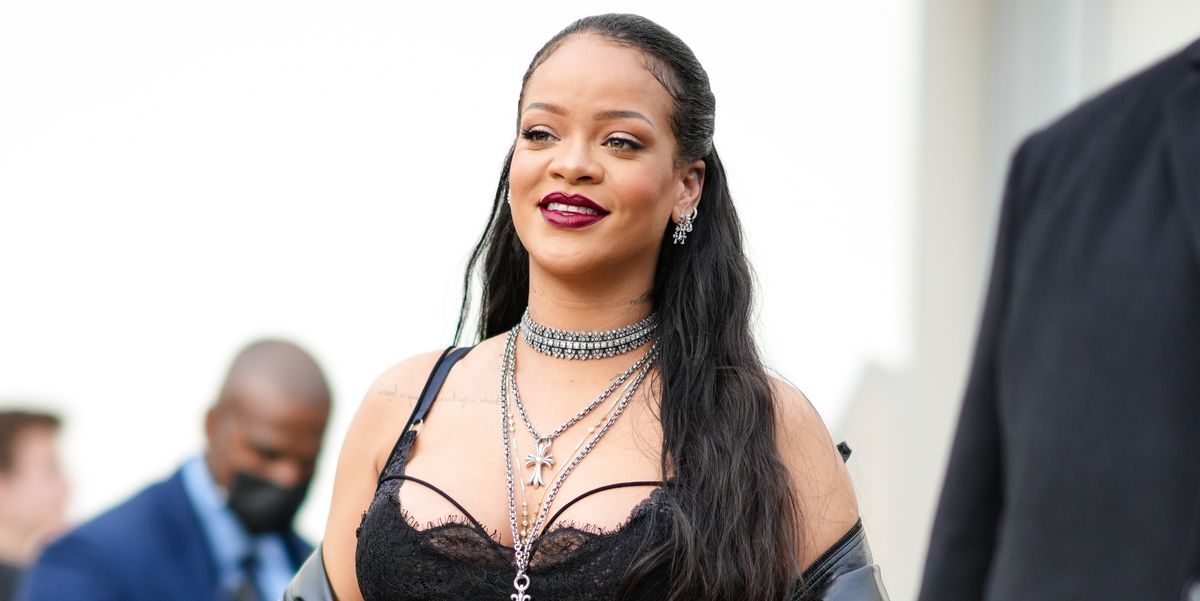 Recently, a source told Page Six that Rihanna had a night out last Thursday with her girlfriends. The 34-year-old singer looked relaxed for the New York City outing in baggy jeans, an oversized No Limit Records jersey, a pair of lace-up pointy-toe heels, and Tiffany & Co. jewelry. The celeb woman brought six of her friends to the Michelin-starred Caviar Russe restaurant. She and her group of friends asked the staff to stay open late so they could have some late-night snacks. According to the source, the Diamonds singer had caviar, champagne, and sashimi nibbles with her girlfriends till two in the morning.
Also Read: Real Reason Rihanna Hates 'Copycat' Kylie Jenner
The singer helped out at the restaurant
According to the insider, as the night came to an end, the singer assisted the waitstaff in setting up and cleaning the Michelin restaurant after urging them to keep the place open past its scheduled closing time. The source told that the Barbadian singer, Rihanna was "seen helping the waitstaff clean up and push the bar stools back into place since she stayed so late." as they wrapped up for the night. The celeb helping out when she was not obliged to do so, only shows that the reputation of her 'being a queen' that she has is backed up by her actions and are not just words.
Also Read: Rihanna Steps Out With A$AP Rocky Wearing Ridiculous Thigh High Boots on Date Night, Fans Ask if She's Trying to Revolutionize Pants
Rihanna was also seen in public recently with A$AP Rocky
The singer has been seen out and about in New York City quite a bit lately, frequently on date nights with her boyfriend A$AP Rocky with whom she had son recently. A source told that the couple seemed "chill and definitely happy" when they were sighted at Richie Akiva's new members-only hotspot, The Ned last week. "She looked amazing" the insider said as they described that the singer sported an emerald green leather miniskirt and a matching silk shirt, which she unbuttoned low enough to reveal her lace black bra.
Also Read: A$AP Rocky In Major Legal Trouble After LA District Attorney Claims He Shot Multiple Rounds With Semiautomatic Weapon At Former Friend
Source: Page Six