Jennifer Lopez has tried to successfully portray herself as a celebrity who does a lot for the ones close to her heart. She is famous for giving back to her community. She has pride in being a Latina and has never shied away from doing a lot for the Latina community herself, be it recognizing how tough they are, recognizing their credentials as hustlers, or even releasing a beauty product made especially for Latina skin. She is even known for not shying away from working for the people she cares for. But then came the Scott Barnes incident.
Also Read: 'I have to say that in my "limited experience"….': Jennifer Lopez Answers Who's Better In Bed (And It Certainly Isn't Ben Affleck)
Jennifer Lopez and Scott Barnes have a long history of working together
JLo and Scott Barnes have known each other for quite some time. The two met back in 2000 at a cover shoot for InStyle Magazine. They instantly hit it off. The two have been working with each other for a long time now and Barnes is a trusted member of her entourage.  In 2019, Barnes recalled how their work relationship began.
He said, "She just goes, 'I like you,' I said 'I like you too.' Then she was like, 'What are you doing on Friday?' Even though I was supposed to be working with Kim Cattrall, I said, 'Nothing,' because I just thought, 'This woman is so beautiful, I have to work with her.' She said, 'I'm shooting my album cover, wanna do it?' Two days later, we're on a plane to Stockholm."
That is how the two became close friends. He even made it to the Maid in Manhattan star's inner circle. A big win indeed. Barnes worked for Jennifer Lopez for quite some time after that. That cover shoot turned out to be a lucky one for Barnes who got the opportunity to work for someone he had great love and adulation for. But that wasn't enough to secure his job. It all came crashing down for the $4 million worth makeup artist with a single rumor.
Also Read: 'You know how hard you hustle': Internet Divided As Jennifer Lopez Reveals New JLo Beauty Product Made For Latinas, Claims Latina Women Have 'Uneven' Skin
Scott Barnes treated like the plague after being fired for leaking personal information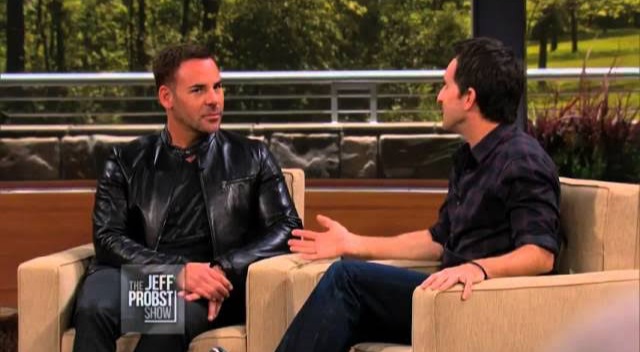 Scott Barnes was a trusted member of Lopez's team. But that trust mattered little when Barnes was accused of leaking personal information to the press. In light of these allegations, Jennifer Lopez fired the man who had been with her for some time now. And it destroyed his career which Barnes failed to revive for a long time. He opened up about how he felt at the time on The Jeff Probst Show. He said, "Yeah it was like no one would talk to me. It was like I had the plague. Fine."
Barnes's reaction on the show said it all. It was only when the true source came to light that he was re-recruited by her. But that issue was never really addressed by Lopez. His image and credibility had been restored. But the trauma from the time could never really go away. In that light, wouldn't Barnes have wanted a clarification from the celebrity he adored? Didn't she owe a trusted member of her inner circle an apology for firing him over a false allegation?
In a video of the two, Barnes can be seen saying, "The reality is you have to be love in with the person you're working on, that makes everything right." Jennifer Lopez chimed in with a, "Yes."
And JLo was about to end this man's career. She needs to do some soul-searching.
Watch the video here:
Also Read: "It's the perfect way to stop Ben getting bored": Jennifer Lopez Ignoring Her Team's Advise to Save Her Marriage, Willing to Make Another Movie With Ben Affleck to Keep her Relationship Exciting
Source: YouTube